DAILY MUDDY PODCAST: It's not too late for Valentine's shopping and more Oscar Cliff Notes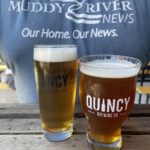 Emerald City Jewelers and County Market have great ideas for your last-minute Valentine's Day needs. Get out there right now! You still have plenty of time…until you don't.
Also Ron Kinscherf with another Oscar Cliff Notes.