MRN BOOK NOOK: Leigh Mackenzie "She Seems So Normal"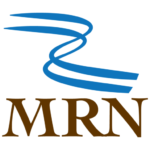 Author Leigh Mackenzie, who lives in both Chicago and Quincy, shares her powerful story of overcoming sexual abuse as a child and its long-term affects. She discusses her journey of faith and healing with Ron Kinscherf in this chat about her book "She Seems So Normal".
The Quincy Public Library sponsors Book Nook.