MRN THIS WEEK PODCAST: Josh Jones and the Safe-T Act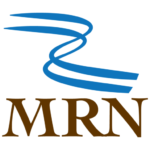 Adams County Assistant State's Attorney talks about the potential ramifications when no cash bail goes into effect in Illinois January 1.
There is also a forum discussing the Safe-T Act at John Wood Community College on October 19 at 6 p.m. hosted by Sen. Jil Tracy (R-Quincy) that will include Adams County State's Attorney Gary Farha and Quincy Police Chief Adam Yates. You can RSVP for the event here.