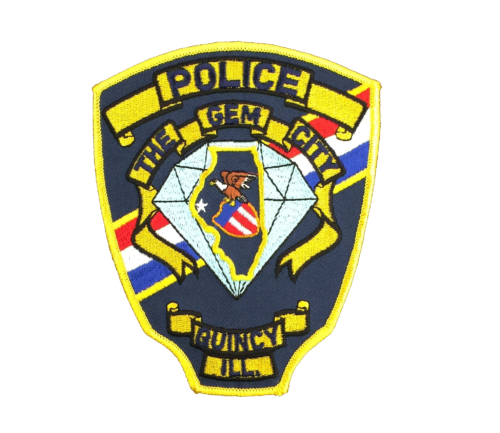 Kayla Roszkiewiz (20) Algonquin, IL for disobeying stop light at 36th and Maine ST. PTC. 169
Galen M Richardson (48) of Quincy, arrested for FTA Fighting at 636 Payson Ave. NTA 136
Samantha J Lawrence (35) of Quincy, arrested for FTA Disregard Traffic Control Device. NTA 146
Margaret R Williams (43) of Quincy, arrested for FTA Aggravated Battery, FTA No Valid Registration, and FTA Reckless Driving at 613 Elm. Lodged 146
Bryant A Larson (35) of Quincy, arrested for Domestic Battery and Unlawful Restraint at 2252 Sycamore. Lodged 146
Luis A Cuevas (27) of Crosby TX, citations for No Valid Driver's License and Operate Uninsured Vehicle at 3rd and Maine. NTA 146
Julia A L Torres-Patton (18) of West Burlington IA, citations for Operate Uninsured Vehicle, Improper Lane Usage, and Consumption of Alcohol at 20th and Cedar. NTA 139
Tyler Wheeler (30) 2415 Turner Road Quincy, IL for improper lane usage at 54th and Oak. PTC. 169
Nia Crowder (24) 614 Harrison Dr Quincy, IL on a warrant for FTA – operating uninsured vehicle. Lodged. 145
April Hess (27) 1426 N 3rd Quincy, IL on a warrant for FTA seatbelt. NTA at ACJ. 125
Jaimie A Schroder (42) 1708 Sycamore for FTA Possession of Methamphetamine, Driving While License Revoked and FTA Sentencing at 3321 State Lodged 140
Nicholas E Carter (43) Pittsfield Il for Operating Uninsured Vehicle at 8th & Jackson NTA 121
Victor D Will (29) Homeless for FTA Trespassing at 200 N 8th NTA 178
Diana E Summers (65) 901 S 9th for Failure to Yield at Intersection at 10th & Jefferson PTC 121
Bailey Unmisig reported her 15 Honda was egged while it was parked in the 1000 block of S 22nd 168
Neighbors in Cadbury Ridge off of Harrison advised people are parking in no parking zones on Cadbury Ridge at school pickup time weekdays around 1500 hours. District Cars and SRO's please give this attention during school let out.
Miss Clipping Out Stories to Save for Later?
Click the Purchase Story button below to order a print of this story. We will print it for you on matte photo paper to keep forever.