Quincy man hospitalized after shooting by law enforcement following car chase to Bowling Green, Mo.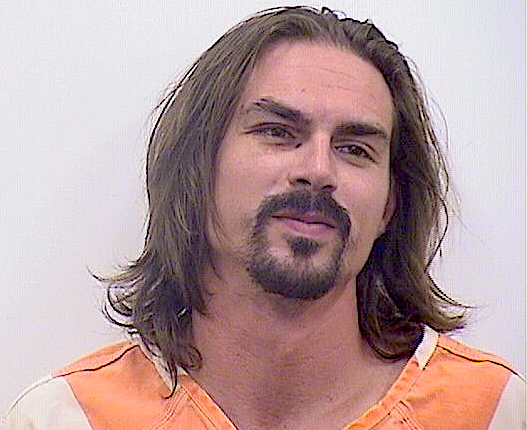 BOWLING GREEN, Mo. — A Quincy man was shot by law enforcement officers early Tuesday morning and now is hospitalized after a car chase ended near Bowling Green, Mo.
Pike County Sheriff Steve Korte said his department was contacted at 2 a.m. Tuesday by the Quincy Police Department.
"They were looking for this guy on their charges and stuff that had happened to him up there," Korte said in an interview Tuesday afternoon. "They had tracked him via cell phone to just outside of Bowling Green, and they asked us to take him into custody. Our officers located him. He took off. Basically, there was a pursuit."
Korte said the pursuit of two Pike County Sheriff's Department deputies eventually led to the intersection of Route UU and U.S. 61.
"The situation escalated to where deadly force had to be used," he said.
Korte said the suspect, identified as Dillion Vahle, 27, of Quincy, was taken to a St. Louis area hospital. He said the Missouri State Highway Patrol was conducting the investigation.
Local law enforcement officials have had their hands full with Vahle in recent weeks.
Pat Frazier, chief deputy for the Adams County Sheriff's Office, said deputies were at Vahle's residence on Harrison two weeks ago to serve him papers and an arrest warrant.
"(The deputies) wind up in an altercation with him in the front yard, because he just can't get along with people," Frazier said. "While they're fighting with him in the front yard, trying to get him in custody, two dogs. a Doberman and a pitbull, break out the front door and bite two of our deputies. He gets taken into custody, and (the deputies) go get their dog bites cleaned. (Vahle is) not a model inmate. We have issues with him in the jail, just not obeying rules and that sort of stuff."
Frazier then said Vahle called 911 last weekend to report a drunk driver.
"The drunk driver was him," Frazier said. "So we go looking for him. The city was involved, too, because he lives (near 30th and) Harrison. He ran from the first traffic stop, and then the deputies got involved. They wind up finding him back at his house a short time later. He's inside. The dogs are inside. They're able to talk him out of the house, so he goes to jail a second time."
Frazier said Vahle was charged with fleeing and eluding the traffic stop.
Frazier then said a Quincy Police officer tried to stop Vahle, but after a short pursuit, the officer disengages. Vahle would up in Ursa.
"A deputy finds him, and we have an order of protection to serve on him," Frazier said. "The deputy is trying to stop him for what the city dealt with, plus the OP that needed to be served. Well, that paper never got served, and (Vahle) winds up running from the deputy over to Missouri."
Frazier said once law enforcement in Pike County found Vahle, he drove his car through fields and ran over "a bunch of stuff."
"I was told he was shot three times," Frazier said.
Since May 25, Vahle has been charged with:
Driving on a suspended license, a Class A misdemeanor
Violation of an order of protection, a Class A misdemeanor
Resisting a police officer, a Class A misdemeanor
Animal at large (nuisance)
Aggravated fleeing of police, a Class 4 felony
Two orders of protection were filed against him in June. Vahle posted $10,000 on July 14 toward a $100,000 bond on the aggravated fleeing of police charge.
Miss Clipping Out Stories to Save for Later?
Click the Purchase Story button below to order a print of this story. We will print it for you on matte photo paper to keep forever.