Bliefnick pleads not guilty; trial scheduled to begin May 22
QUINCY — Tim Bliefnick remained silent, but attorney Casey Schnack entered a "not guilty" plea for her client in the first-degree murder case of Rebecca Bliefnick before a crowd of about 50 people in Adams County Circuit Court Friday afternoon.
Judge Robert Adrian asked, "Not guilty, Miss Schnack?"
Schnack replied, "Yes, your honor."
Rebecca Bliefnick, 41, of 2528 Kentucky Road, was found dead on the afternoon of Feb. 23 by a family member who went to check on her after she did not arrive at St. Peter School to pick up her children. 
Schnack told the court her client wanted a jury trial, which Adrian scheduled for May 22. Illinois law dictates the trial must begin within 90 days of Bliefnick's incarceration since he is being held without bond.
Adrian advised Bliefnick of the charges he faces — two counts of first-degree murder and one count of home invasion. One of the murder counts is murder with intent to kill. The other count is murder with intent to cause bodily harm. Both are Class M felonies, which have a sentencing range from 45 to 85 years. Because a firearm allegedly was used in the crime, the sentence could become potentially life in prison.

The home invasion charge is a Class X felony, which has a sentencing range of 6 to 30 years. Since a firearm allegedly was used in the crime, the sentence also could be increased to life in prison.
Bliefnick entered the courtroom through the prisoner's entrance wearing the orange-and-white striped jail jumpsuit with his hands and feet cuffed at about 2:50 p.m. Schnack entered the room shortly thereafter, followed by Adams County Assistant State's Attorneys Josh Jones and Laura Keck.
After Adrian read Bliefnick his charges and conducted other standard court practices, he asked to clear the courtroom to hear two motions made by Schnack. One asked for Jones to be removed from the case on a conflict of interest. The other was to deny evidence that isn't already in the possession of the State's Attorney's office and the Quincy Police Department.
Adrian needed 27 minutes to deny both motions, then allowed the public and media back into the courtroom.
Schnack said she made the motion about Jones because he was "an active participant in guiding the Quincy Police Department's investigation on the night of Feb. 23."
Her other motion was about possible evidence on a private Facebook page which includes residents of the Kentucky Road neighborhood.
"Apparently, (the prosecution doesn't) have access to it," Schnack said regarding the Facebook information. "So we will subpoena that. We have reviewed 56 DVDs, three USBs and hundreds of hours of footage. I'm still not sure why my client is being held without bond."
Jones said he wouldn't comment on Schnack's motions, because the court has sealed all motions pertaining to the case. Adrian accepted Schnack's motion to seal the motions in an effort to avoid tainting a potential jury pool.
The case will be back before Adrian at 11:30 a.m. April 12 for a status hearing.
Asked what to expect on April 12, Jones said, "I don't know at this point. That's why we have a status hearing, because we're not sure what's going to happen next."
A motion hearing will be heard at 8:30 a.m. April 20.
"We're looking forward to giving Timothy his day in court," Schnack said.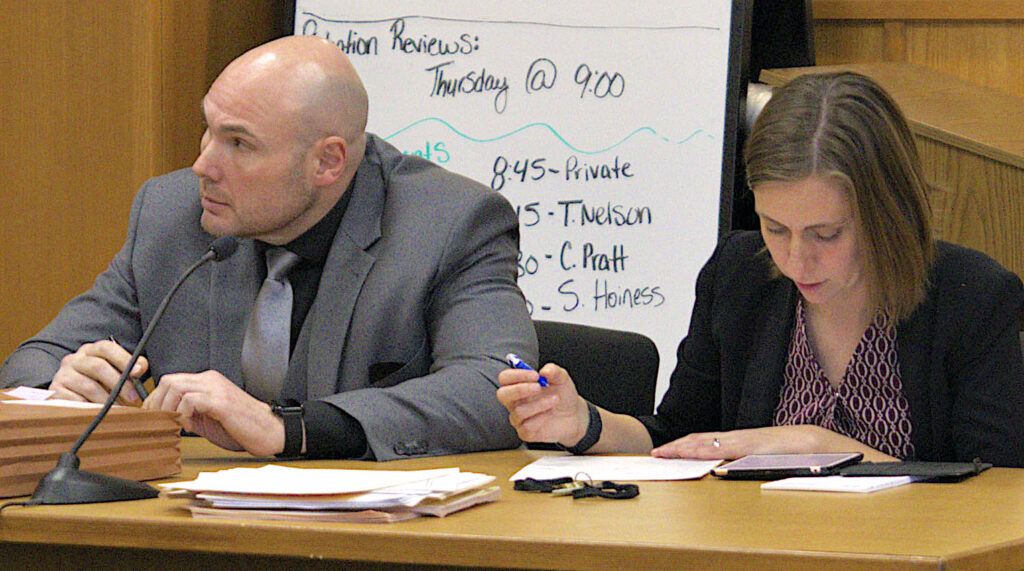 Miss Clipping Out Stories to Save for Later?
Click the Purchase Story button below to order a print of this story. We will print it for you on matte photo paper to keep forever.