'I've never seen it this bad before': Local companies feel pinch of national truck driver shortage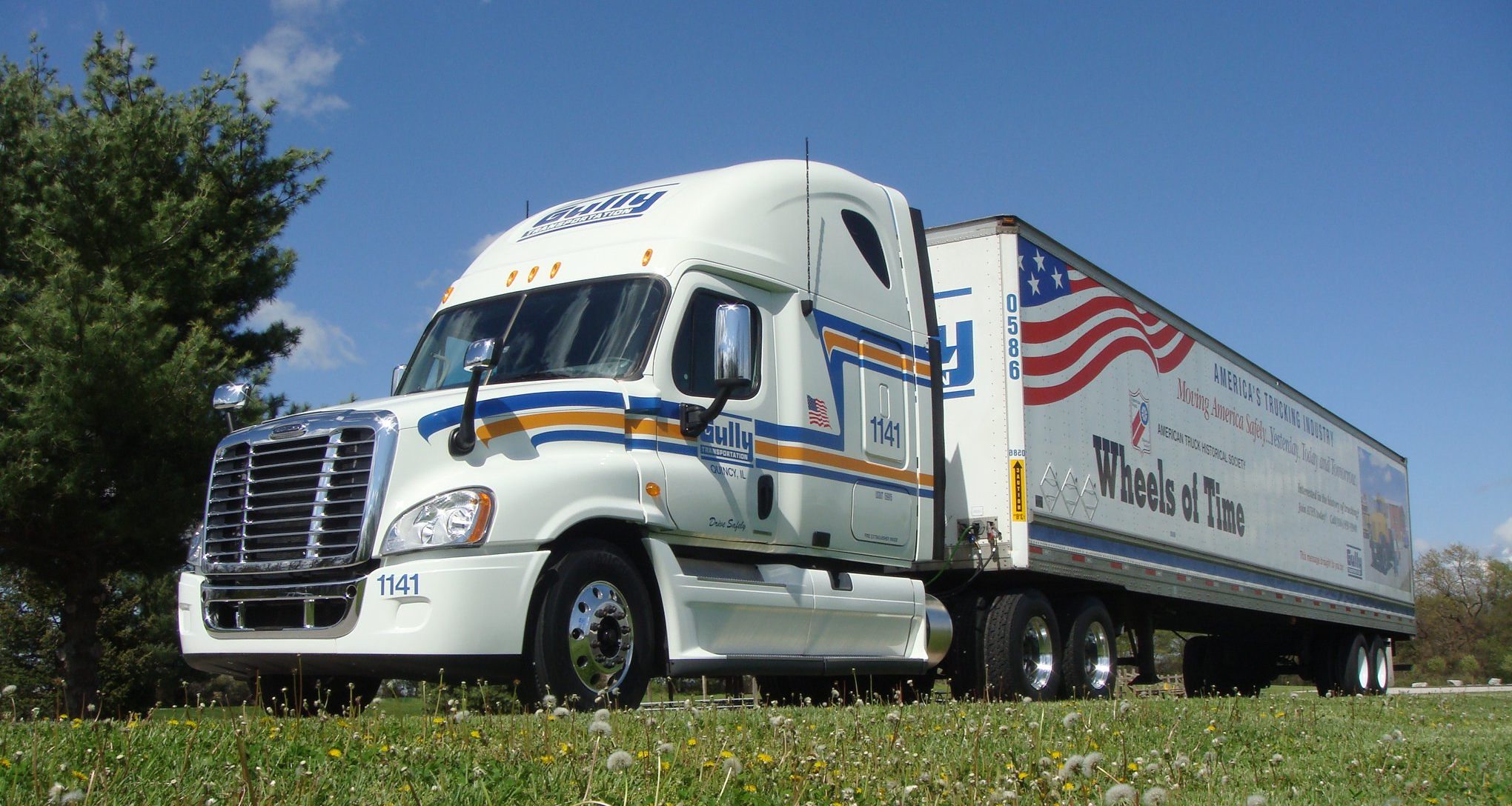 Chris Spear, president and CEO of the American Trucking Association, recently said on the Fox News Channel that more than one million truckers must join the industry in the next decade "just to maintain current economic demand."
Two companies in Quincy are seeing their demand for truckers grow while the number of truckers fails to keep pace.
"We are probably looking at five drivers for our Macon relay. We need city drivers in Kansas City and St. Louis, and then we need 20 to 30 regional drivers," said Denise Bockenfeld, who handles driver relations for Gully Transportation, 3820 Wismann Lane in Quincy. "So we could hire 40 to 50 drivers right now."
"We would hire probably 25 to 30 people if we could find them," said Darla Rischar, director of human resources for Kohl Wholesale, 130 Jersey in Quincy. "I've never seen (the truck driver shortage) this bad before."
The demand for drivers took a hit when lockdowns created by the pandemic created steep declines in the cost of gasoline, and drivers opted for other jobs. Experts say the return to a workforce like the one before the pandemic has been slowed because unemployment benefits and stimulus checks are keeping people away from going back behind the wheel.
"We came into the pandemic with a shortage of about 61,000 drivers. I'm certain the new numbers, when they come out, will be a bit more inflated because of the pandemic," Spear said last month during an interview on "Cavuto: Coast to Coast."
The salary for truck drivers has risen to an average base pay of $58,072 per year in Quincy, according to Glassdoor.com, with the national average salary at $55,591. Indeed.com reports the average truck driver's salary in the United States is $60,175.
Rischar says a first-year truck driver who comes to Kohl's without a commercial drivers license will start at $19.15 an hour. Anyone with a CDL would start at about $20.15 an hour, "and there are additional incentives on top of that," she said.
With raises every three months factored in a driver's first year, Bockenfeld said Gully's first-year drivers will make around $50,000. They will work with a trainer who shows inexperienced truckers how to maximize time and plan trips accordingly as they get used to being on the road.
"And then generally, after the first year, our experienced drivers are still home generally every weekend and they are making about $70,000," she said.
Many larger companies will have drivers on the road for four to six weeks at a time. Smaller companies like Kohl's and Gully's run more regional routes, allowing drivers to be home more often on weekends.
"(The pandemic) forced a lot of places to shut down their manufacturing, and there was less stuff for people to haul," Bockenfeld said. "Now that people are finally manufacturing products again, you can't find drivers to haul it. I know people who have had to wait three to six months to get furniture they bought.
(The pandemic) has affected every portion of the trucking life, whether you realize it or not."
Bockenfeld said many truck driving schools that Gully's recruits its drivers from were not open because of the pandemic for much of 2020. Gully's offers a tuition reimbursement program for its new drivers.
"People need to do their homework and research with companies," she said. "Talk to a current driver to get a better idea on how a company runs and what they like about it. It's not a typical 8-to-5 job. That's just not realistic in the trucking industry."
Rischar says Kohl's has its own formal program to train its staff. Potential truckers have no up-front cost. Once the CDL is secured, Kohl's takes a small deduction through its payroll program.
"It's based on how long you stay with the company," Rischar said. "The longer you stay with us, the less it costs you.
"Being a truck driver requires a certain skill set, and it requires a lot of training and background.. People choosing to enroll in the CDL program get the classroom training, then the truck trainer will work with them on the pre-trip inspection, and then they'll actually give them some experience behind the wheel and learn what a route is really like."
One factor reducing the supply of drivers is a federal clearinghouse that alerts carriers to drivers who fail drug tests, DUIs or have other substance abuse problems on their records. CNN recently reported about 54,000 drivers have been barred from driving since the clearinghouse started in early 2020.
"If you're willing to work hard, and you're willing to be customer driven, come in and apply," Rischar said.
Miss Clipping Out Stories to Save for Later?
Click the Purchase Story button below to order a print of this story. We will print it for you on matte photo paper to keep forever.