Quincy Medical Group strengthens battle against breast cancer with addition of advanced technologies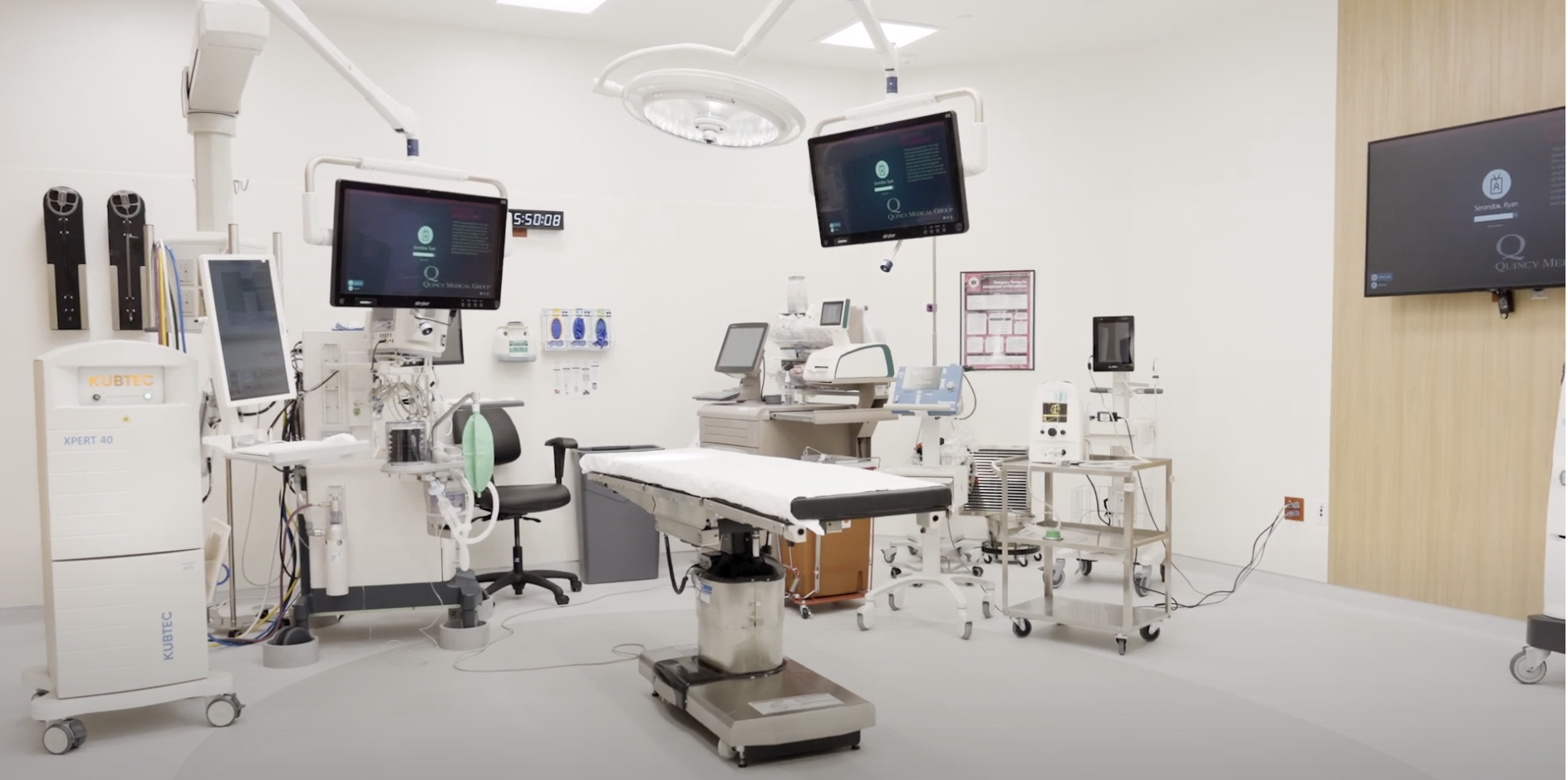 QUINCY — Breast cancer affects millions of women around the world. In fact, about one in eight women will develop breast cancer in their lifetime.
At Quincy Medical Group, women don't have to face it all by themselves, and they don't have to endure the anxiety to wait and see what they are facing. With the recent addition of the technologies of stereotactic biopsy and Magseed®/Magtrace®, QMG's team of experts is strengthening the fight against breast cancer.
These advanced technologies help detect and treat breast cancer and are a part of QMG's comprehensive treatment approach to breast cancer care. QMG's mammography team recently achieved its American College of Radiology accreditation for the stereotactic biopsy procedure. QMG's regular mammography imaging services and ultrasound breast imaging services previously achieved ACR accreditation.
In a press release, QMG Radiologist Dr. Robert Haag said, "We basically have every modality that could possibly be needed, from screening mammography to breast cancer surgery."
Stereotactic biopsy helps detect breast cancer
A woman's best defense against breast cancer is early detection. Haag, who is fellowship-trained in breast imaging, said breast cancer screening for women typically begins at age 40 unless other risk factors or concerns are present. If findings from a mammogram warrant additional steps for a patient, a stereotactic biopsy may be used.
Stereotactic core biopsy was developed as an alternative to surgical biopsy. It is a less invasive way to obtain the tissue samples needed for diagnosis. This procedure requires less recovery time than a surgical biopsy and typically minimal scarring to the breast.
"No one wants a diagnosis of breast cancer, and unfortunately we're not at a point that we can eradicate breast cancer, but what we're really after is trying to catch this as early as possible," Haag said.
Magseed®/Magtrace® provides precise surgical care
To help further improve outcomes for our community's breast cancer patients, QMG breast surgeon Dr. Christian Zwick now offers Magseed® and Magtrace®, innovative cancer technologies that allow him to precisely remove cancerous tissue without the use of wire.
Magseed® is a small metal seed designed to accurately mark cancer in the breast or adjacent lymph nodes, allowing precise and accurate removal during surgery. Prior to the surgery, a sentinel node biopsy procedure utilizing Magtrace® is performed.
Magtrace® is a liquid lymphatic tracer made up of tiny magnetic particles that quickly pass through the lymphatic system, following the same potential path a spreading cancer cell would take. This allows physicians to determine the tumor stage and guide patients on the best treatment path for them.
"My main focus when caring for patients with breast cancer is to cure them of their cancer. My secondary focus is I want them to forget they had cancer, particularly when they look at themselves," Zwick said. "With these procedures, we can remove less breast tissue and can be more confident that the margins are negative. It's also more convenient for the patient allowing for quicker recuperation."
To learn more about these procedures, visit https://www.youtube.com/watch?v=Ftsq6b4TP8E.
Creating an ideal place for breast cancer care
The team of experts at QMG takes a comprehensive approach to breast care, which includes the specialties of women's health, imaging, radiology, surgery, and oncology. The team moves quickly for patients to help put their minds at ease.
"Once we know that a patient has a concerning mammogram or any concerns, we're going to get them in quickly. They don't have to worry any longer than they have to," Zwick said. "I'm very proud of what we can offer our patients here. I mean, they're going to get the best care possible right here."
For more information on Quincy Medical Group, visit quincymedgroup.com.
Miss Clipping Out Stories to Save for Later?
Click the Purchase Story button below to order a print of this story. We will print it for you on matte photo paper to keep forever.