Missouri 4-H Hall of Fame inducts new members; seven are from Northeast Missouri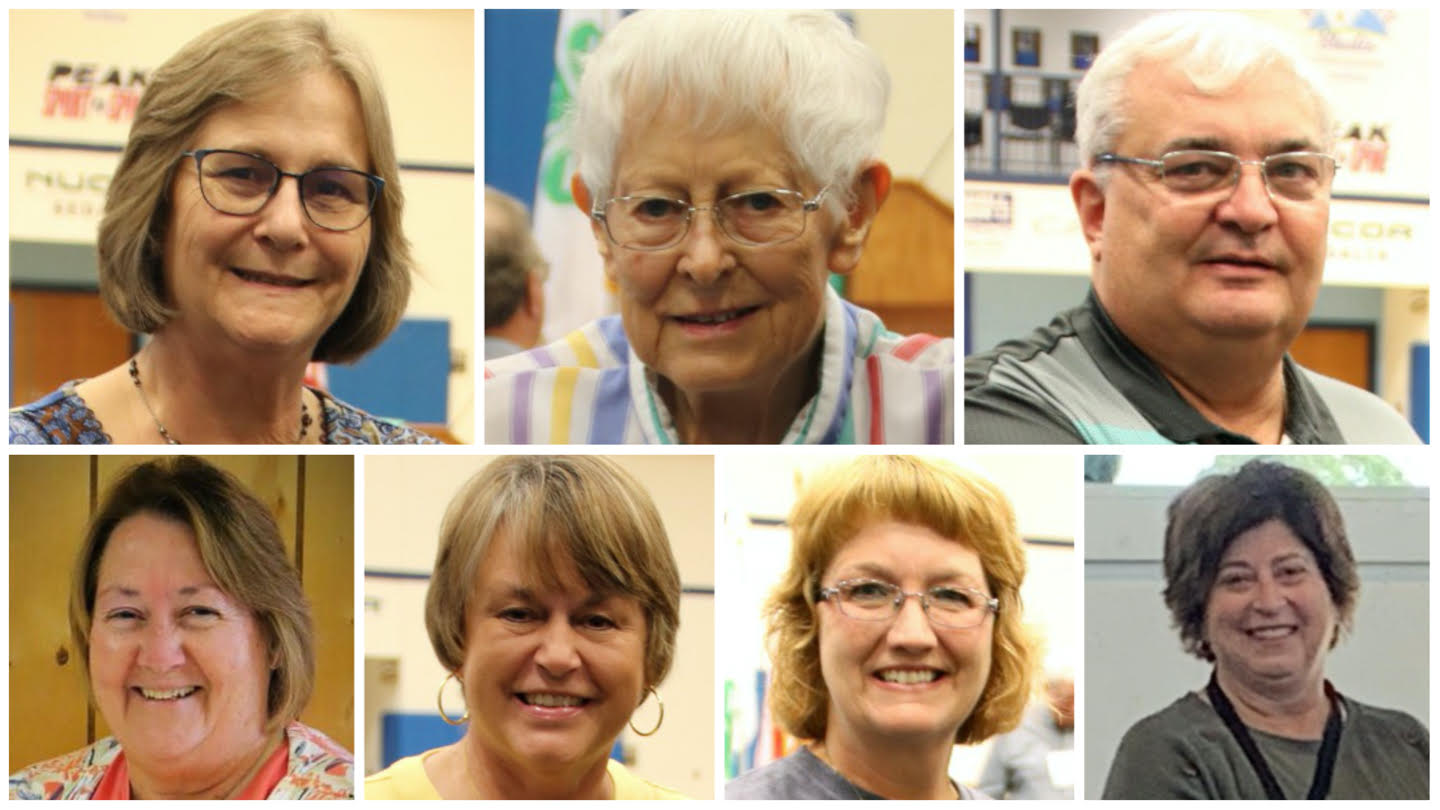 SEDALIA, Mo. — "Making the best better" for generations of Missouri 4-H club members, 40 volunteers joined the 2022 Missouri 4-H Hall of Fame on Aug. 20 at State Fair Community College in Sedalia.
The Missouri 4-H Foundation recognized people who have created a legacy of service to 4-H by honoring them with membership in the Missouri 4-H Hall of Fame, said Rachel Augustine, director of the Missouri 4-H Foundation.
"The 4-H program would not be possible without our dedicated volunteers," Augustine said in a press release. "They are the backbone of 4-H, supporting and nurturing thousands of young people every year. We are proud to recognize these dedicated people who have helped shape 4-H history."
Inductees from 34 counties established a legacy totaling 1,042 years of service to 4-H. Friends and family members attended the 16th annual event, which was sponsored by FCS Financial and the Missouri State Fair in partnership with the Missouri 4-H Foundation.
"We are eternally grateful to the more than 7,000 volunteers who provide mentorship and guidance to our youth, helping them become leaders and responsible adults," said Lupita Fabregas, director of the University of Missouri Extension 4-H Center for Youth Development.
"Now, more than ever, we must celebrate and thank them for the years of service they have dedicated to educating young people," Fabregas added. "Year after year, our volunteers—like the ones we celebrate today—continue to demonstrate the true meaning of devotion, compassion and commitment, helping us build a better future for the next generation of Missourians."
Area 2022 Missouri 4-H Hall of Fame inductees were:
Shawn McAfee, Clark County: From the time of his early youth, McAfee was highly active in 4-H. He has served as a project leader and fair superintendent for goats and is a former club leader for the Antioch 4-H Club, which he led the charge to re-establish in 2012. He has led three major funding campaigns to make substantial improvements to facilities used by 4-H on the Clark County Fairgrounds.
Tonya Hamlin, Knox County: Hamlin has served 4-H in several capacities through the years. She has served as a project leader for a variety of projects and is a former club leader for County Liners 4-H club. She has spent time serving on both the Knox County 4-H Council and Fair board. She is most known however for her dedication to the Knox County 4-H horse program. She has served as the county wide project leader and the show's superintendent for many years. She continues to volunteer for these roles even though her children have completed the program.
Deann Turner, Lewis County: Turner has been a vital part of the Lewis County 4-H program for 30 years. She has served as project leader for visual arts, photography, gardening, horticulture, clothing, crochet, home environment and most substantially — shotgun. She created Lewis County's first SPIN Club — Shotgun SPIN. For several years, she has led the effort to provide an area wide shooting event, raising funds for the local Honor Flight organization. This event also provided Lewis County Shooting Sports members the opportunity to participate in a community service project, teaching them the importance of being involved and giving back to their communities. She taught 4-H members about the shotgun project, encouraging them to have fun, set goals and helping them find ways to succeed.
Rose Hudson, Marion County: Hudson has served as a past leader, project leader and all-around help in Marion County 4-H. She has been a longtime leader for projects in area clubs helping with foods projects, knitting and sewing, horses and works well with Clover kids. Rose along with a helper was the master of ceremonies for the County Fair Clover Kids Show. She helped introduce those new 4-H members to the importance of public speaking without them knowing what she was doing. Rose continues to volunteer as a judge for activities like Countywide Achievement Day.
Laura Long, Monroe County: Long served as club leader of the Eager Beavers 4-H club, which has a large enrollment. She also serves as project leader for many of the projects within the club. She is a member of the 4-H Council in Monroe County. She is member and treasurer of the Monroe County Fair Board. She served recently on the state 4-H Volunteer Advisory Board.
Bess A. Gamm, Pike County: Gamm has been an 11-year member and a 35-year leader of the Vera Farmer Farmerette Club. She has served as a junior leader, project leader, basketball coach for the club-county tournament, assistant club leader, president and vice president of 4-H Council. She has helped with the Pike County 4-H annual fundraiser "Springfest" for many years.
Lori Robinson, Ralls County: Robinson served has a club leader for the Liberty Wide Awake 4-H club for more than 10 years. She held multiple offices on the 4-H Council for many years. Robinson and her husband have made an impact in shooting sports for the county including volunteering as shooting sports coordinator and hosting the county shoot. Lori continues to support the 4-H program and youth financially, always being a buyer at the youth livestock sale.
The Missouri 4-H Foundation is the independent philanthropic partner of the University of Missouri Extension 4-H Center for Youth Development. For more than 70 years, the foundation has secured and managed funds for Missouri 4-H, providing higher education scholarships, recognizing 4-H volunteers and supporting the work of MU Extension 4-H. Learn more at 4h.missouri.edu/foundation.
Miss Clipping Out Stories to Save for Later?
Click the Purchase Story button below to order a print of this story. We will print it for you on matte photo paper to keep forever.