A new kind of healthy in Hannibal: 'It's a way to optimize your health and promote longevity'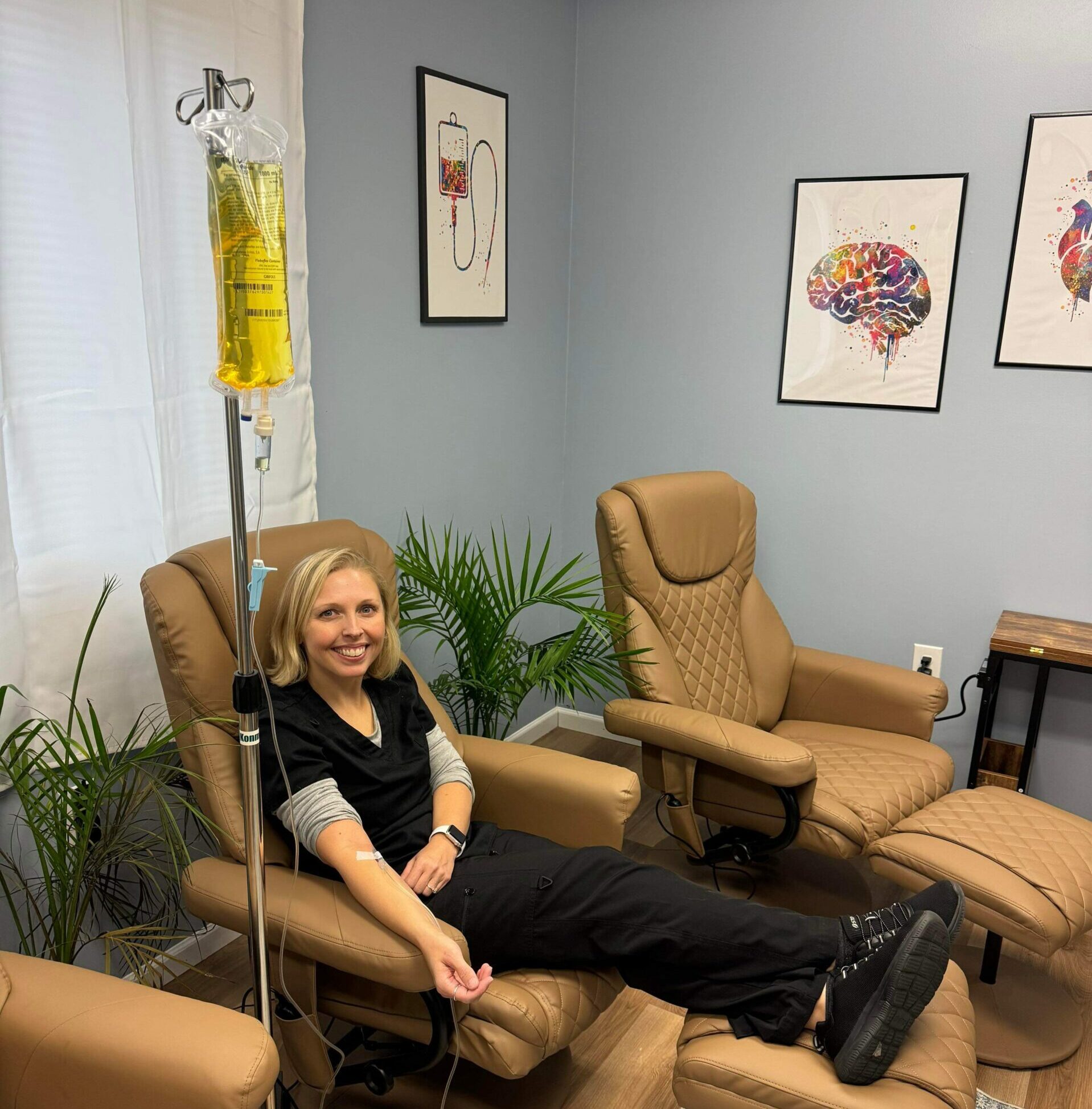 HANNIBAL, Mo. — Michelle Gray, owner of Vital Infusions in Hannibal, believes aging shouldn't hinder the ability to thrive.
Vital Infusions, located inside of the Back Pain Center at 7 Melgrove Lane, Suite 101, opened earlier this month.
Gray, an advanced practice registered nurse, offers IV and injection therapy to optimize health, prevent illness, and slow the aging process.
Gray practiced for Quincy Medical Group for nearly eight years as a nurse practitioner, and worked in primary care in Canton, Mo. She also served as an emergency room nurse for ten years.
She became passionate about IV and injection therapy several months ago while on a trip to Colorado.
"Infusion clinics were popping up everywhere in Colorado, so we tried one. It felt amazing even at a high altitude," she said. "That's why I wanted to try it here."
Infusion therapy is not about treating disease but about promoting wellness. "It's a way to optimize your health and promote longevity by using vitamins and amino acids—things found in food," she said.
Gray said food sources aren't the source of nutrition they once were, due to soil having been depleted of essential vitamins and nutrients over time.
She also said as the body ages, we are not able to absorb and digest as many vitamins and nutrients.
"With age, stomach acid continually goes down so you're not breaking down supplements or food as well. And then if you're on certain medications like acid reducers, that can block absorption of nutrients," she said. "Then the other issue is once it gets to your gut, if we don't have optimal gut health, which most of us do not, it's not going to get absorbed."
By providing it straight to the bloodstream through an IV or injection, Gray makes sure the body receives 100 percent of the nutrients.
Gray said many published journals have boasted benefits about vitamin therapy.
"It's becoming a growing form of medicine, and it just makes sense," she said. "I mean, you're giving your body the things that we already know it needs and you're taking away anything that could block it."
Infusions take about 30-45 minutes each and patients can enjoy massage chairs and a blanket warmer. She said the infusions can be cold because the body is usually 98 degrees and the infusions are room temperature.
There is also a TV in the room but so far Gray has enjoyed getting to know her patients.
"I'll have one or two people in here at a time, and hopefully that continues to grow. We'll sit and visit the whole time and it's kind of a little social hour. It's nice," she said.
From headache relief or a hangover cure to an energy boost or immune support, Vital Infusions has an array of treatments to try.
Other infusions include:
Hydration only
Anti-Aging
Inner Beauty to support hair, skin and nail growth.
Brain Power
Training and Recovery to improve energy, muscle development and recovery.
NAD INFUSION, a critical micronutrient capable of reversing some symptoms of aging.
She has a six injections to try, which can be found on the Vital Infusions website. She also offers packages and a membership to save on receiving regular treatments. During the month of November she is offering 20 percent off.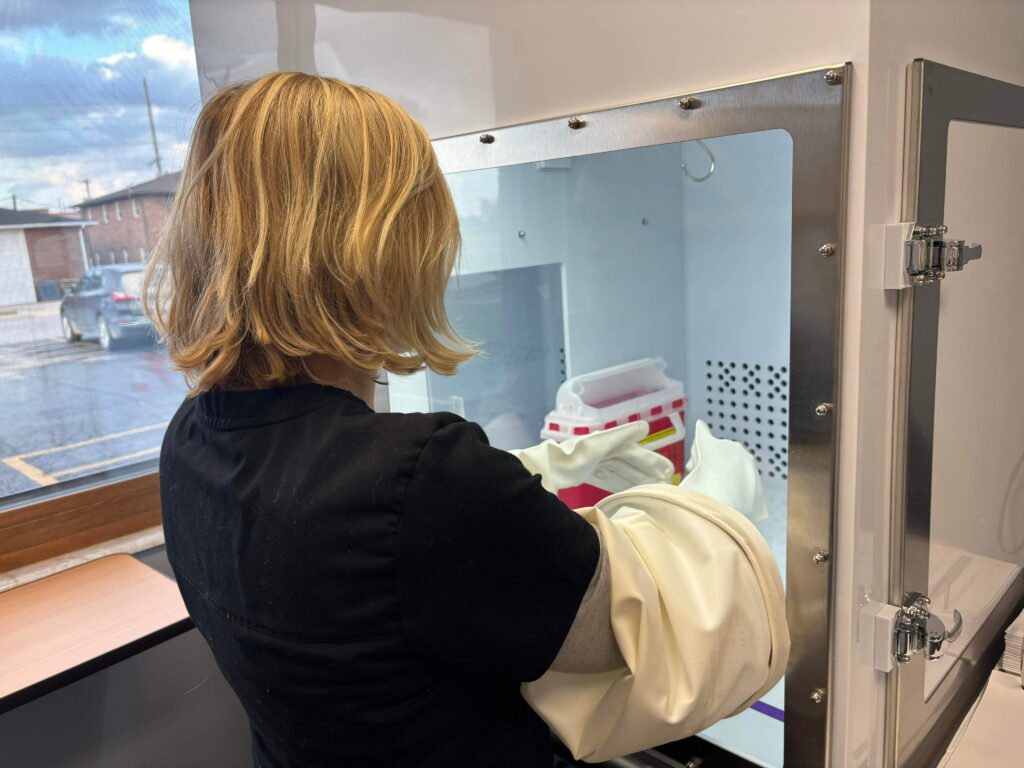 Gray uses an isolator to prepare drips and infusions. She said while the infusion industry isn't well regulated yet, she and a group of other providers, are following pharmacy and nursing guidelines to keep everything sterile. (Photo by Meg Duncan)
Miss Clipping Out Stories to Save for Later?
Click the Purchase Story button below to order a print of this story. We will print it for you on matte photo paper to keep forever.