Hannibal City Council addresses concerns about trains blocking intersections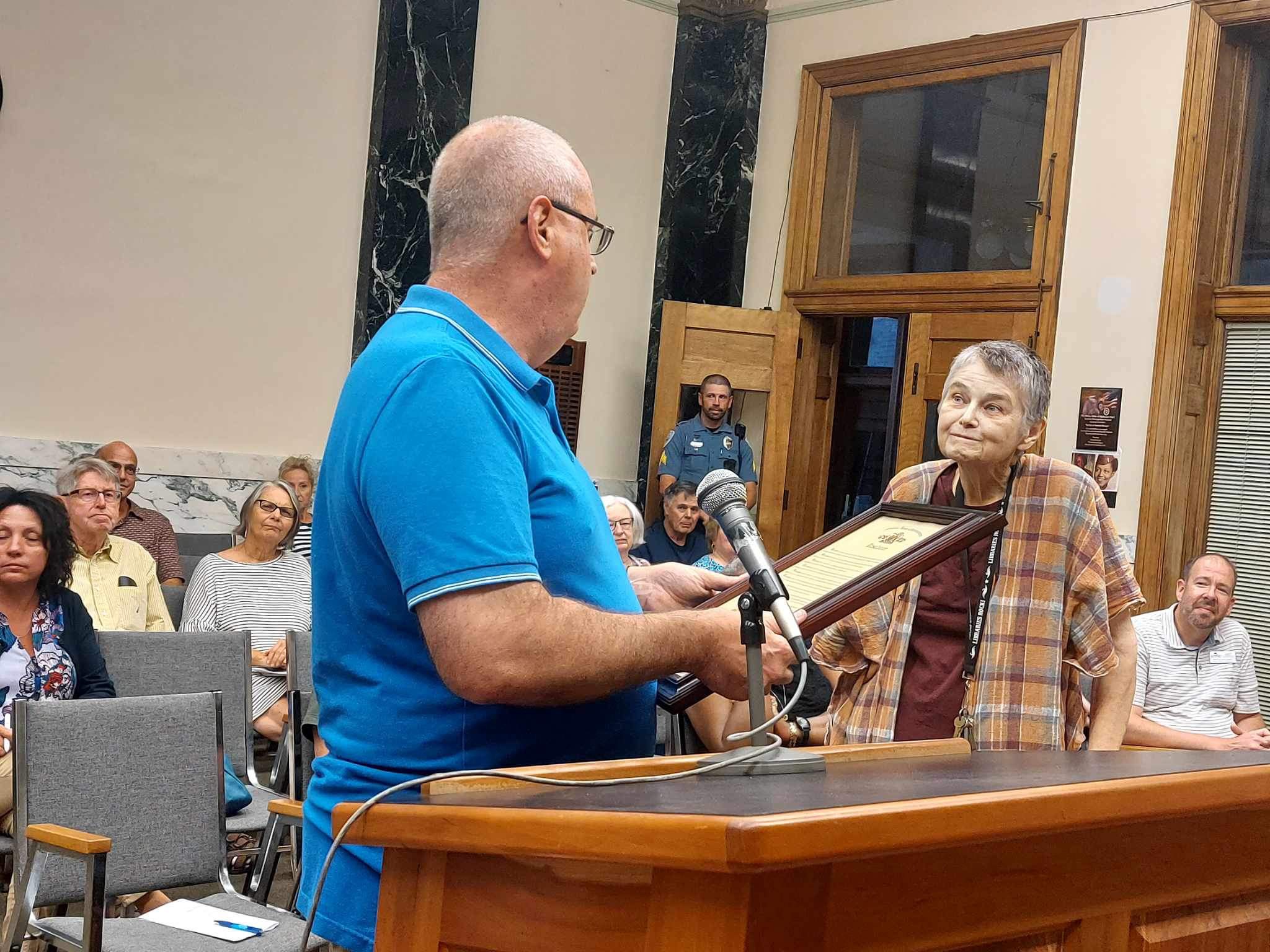 HANNIBAL, Mo. — John Lyng, former Hannibal mayor, asked Hannibal City Council to either enforce or repeal a local ordinance.
Lyng expressed concern at Tuesday night's council meeting about trains blocking Hannibal intersections for up to an hour at a time.
Lyng reminded council that the Hannibal ordinance regarding trains allows them only to block traffic for five minutes at a time. Noncompliance results in a $500 fine per occurrence.
After speaking with an officer at the Hannibal Police Department, Lyng reports that the HPD does not enforce the ordinance.
"What I'm here to suggest is to enforce this ordinance or repeal it. If we don't do one or the other, it just leads to frustration of the people in our community and we have enough of that," he said.
Lyng said it's also a public safety issue when emergency vehicles are blocked or rerouted by the trains.
City Attorney James Lemon agreed with Lyng that imposing fines on engineers would encourage compliance, and said he sent an email to BNSF last week to that effect.
According to Lemon, trains are also causing more blockage when stopped because railways are building trains now that are two miles long.
"Because of that railroad bridge they stop in ridiculous places because they don't want to stop on the bridge and they end up doing things like blocking all of our intersections except the highways because they have overpasses," he said.
Mayor Pro Tem Mike Dobson said City Manager Lisa Peck has been in contact with Norfolk to direct engineers to stop short of Main Street.
Lemon believes they will use loopholes to get out the fine. Federal regulations allow trains to block roads during an emergency or for repairs.
"I am happy to prosecute the tickets if the chief wants to, but there are some problems there," he said. "It's something where we would like to work with them."
In other business:
Hannibal Jaycees requested street closures for the Halloween Parade on Oct. 28 and Christmas Parade on Dec. 2.
AJ Viorel asked permission to serve liquor at The Orchard on Oct. 17.
Katy Welch was appointed to serve on the Hannibal Vistiors Convention Board to expire September 2027.
Andy Fishback and Maria Kuhns were appointed to serve on the Airport Commission. Fiskback's term will expire in September 2025 and Kuhns' term will expire September 2027.
Council approved to sell a vacant property at 210 Spruce to Robert and Sonya White for $575.
Council approved to sell a vacant property at 411 South Hayden to Marcus Weathers for $800.
Miss Clipping Out Stories to Save for Later?
Click the Purchase Story button below to order a print of this story. We will print it for you on matte photo paper to keep forever.