Veterans Elementary Students tell Hannibal School Board about their Beautification Team and Garden Club: 'Can you dig it?'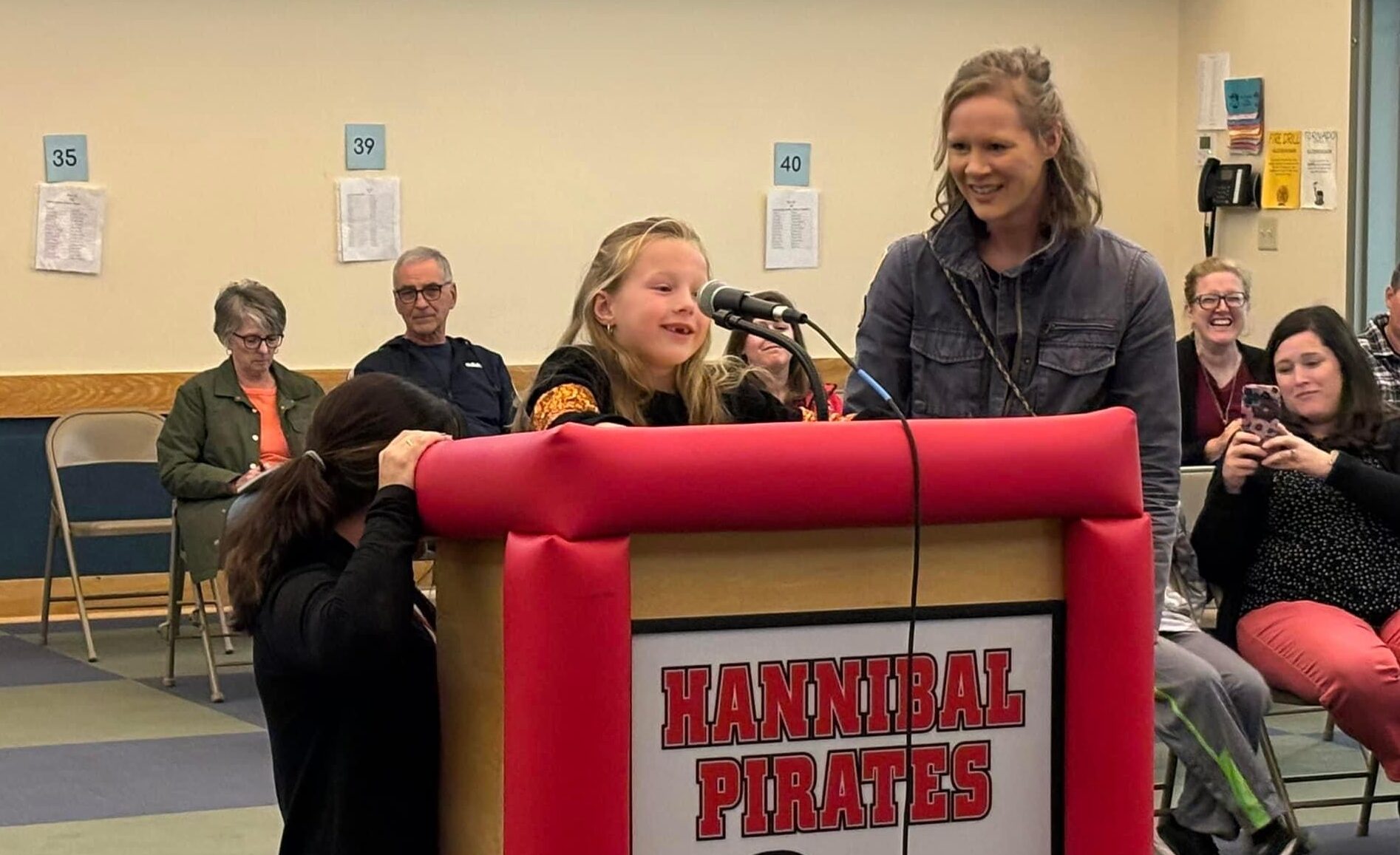 HANNIBAL, Mo. — Veterans Elementary students were highlighted at Wednesday's board meeting for their creativity and work to brighten the school building.
Brooke Kelly, principal at Veterans Elementary, told the board members about the Beautification team and Garden Club, both groups have been responsible for new looks both inside and outside the building.
Ellie Walker is a 4th grade student at Veterans Elementary who has been on the Beautification Team since first grade. Ellie said the team made a pot for her mom when she was going through cancer treatments.
"Art can change someone's life," she said. "This is why I love the beautification team. It's always going to make someone's day better."
A video Kelly played for the Hannibal school members showed once white walls in the hallways at Veterans turned into colorful murals incorporating themes such as "I am kind."
The beautification team is led by Vona Heibel, paraprofessional, and Alyson Hetzler, 5th grade teacher at Veterans.
Heibel said the team began just by doing projects around the school. The first big project they took on was a large mural in front of the school, and from there they brightened up hallways and bathrooms.
Heibel said she was especially proud of the large tree mural visible when walking into Veterans Elementary. The tree features hand prints of all staff and fingerprints of all students at Veterans Elementary for the last four years.
She said students who have moved from elementary school sometimes return with a younger sibling for various activities and can see their fingerprints are still on the wall.
The top of the tree says, "In this family," Heibel told the board. "That tree represents our community and our family. It's that sense of community and building those connections."
Not only do they connect with students, but Heibel said they also have a chance to get to know the families of the students on the team.
Heibel said all students who want to be on the Beautification Team are able to join.
Hetzler also said making connections with students is the best part of the team.
Harper VanCleave, second grader, talked about the Garden Club while she was perched atop Kelly's knee in order to see above the podium. The Garden Club is led by Alyssa Epperson, secretary to the principal, and Teresa Paszkiet Shaw, music teacher.
Harper said she likes to spend time working in the Garden Club and spending time with Epperson and Shaw. "It's fun to dig. Can you guys dig it?" Harper said to the board members' laughs.
Epperson said the Garden Club is in its second year and runs through the early fall and again in the late spring. Garden Club starts at 7:30 a.m. and the students usually bring jackets, gloves and extra clothes because they will get dirty.
"They just want to spend time with us and make the school more beautiful. They don't care how they do it, they just want to be involved," she said. "It's just really wonderful to see how helpful these little people really are. It warms my heart."
The Garden Club planted more than 200 spring bulbs at Veterans Elementary.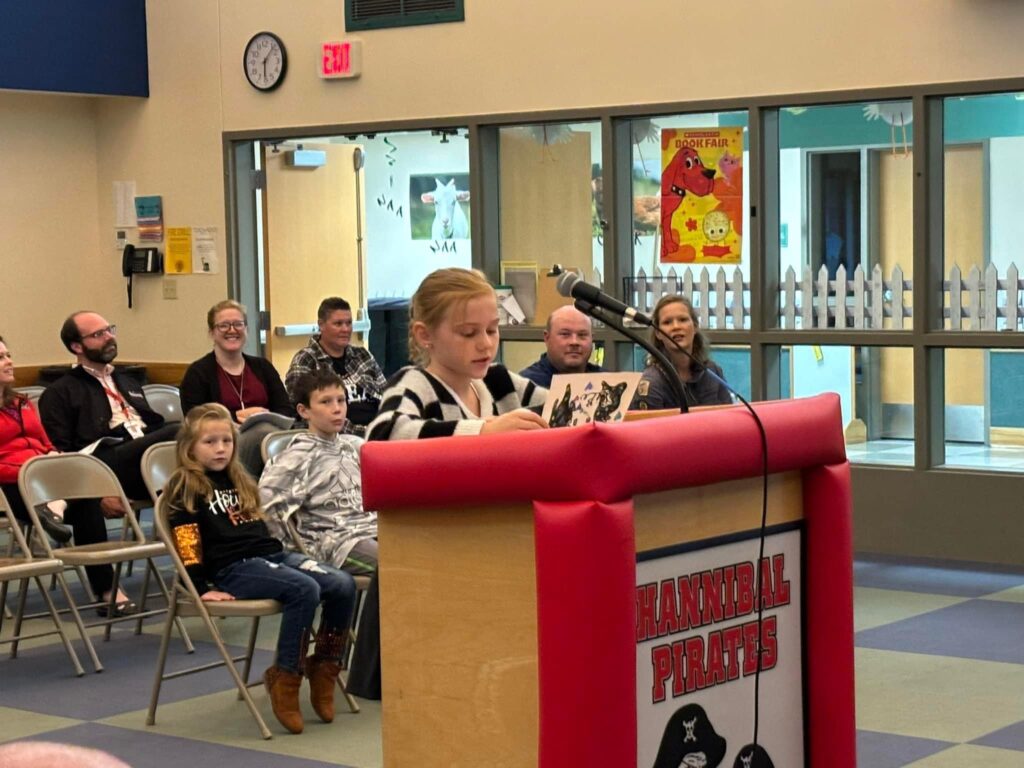 Ellie Walker, 4th grade student at Veterans Elementary, talks to the Hannibal School Board about the Beautification Team.
In other business:
A+ Program Coordinator answered questions from the board. Ninety-nine students are currently enrolled in the A+ program and they have provided 1,393 hours of tutoring to students.
2023-2024 bus routes were approved by the board.
Miss Clipping Out Stories to Save for Later?
Click the Purchase Story button below to order a print of this story. We will print it for you on matte photo paper to keep forever.