Unfunded needs for local roads discussed at MoDOT public meeting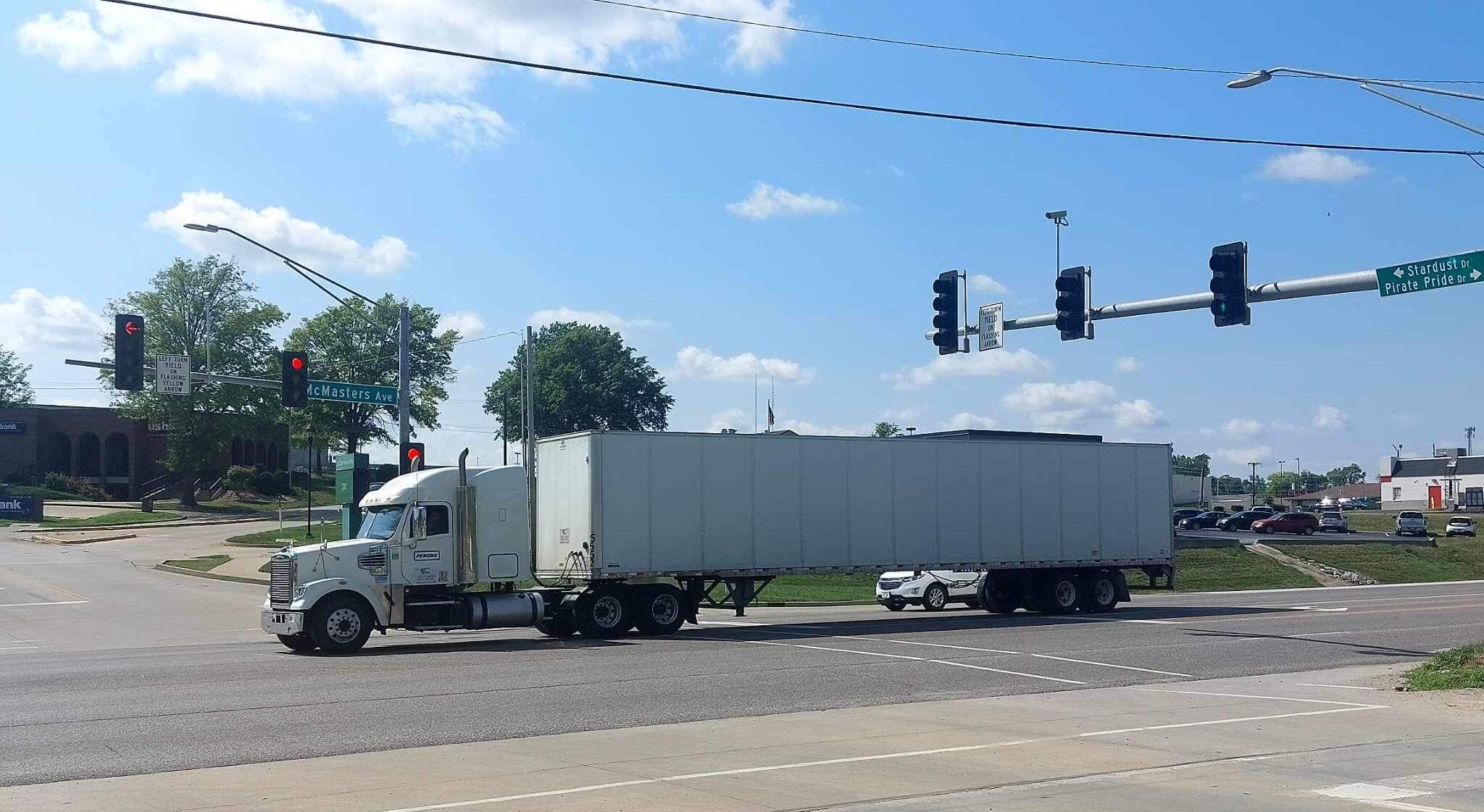 HANNIBAL, Mo. — Community concerns regarding local roads were voiced Thursday evening at a public meeting hosted by the local Missouri Department of Transportation.
The meeting was planned to discuss unfunded needs in the area.
MoDOT, working with its regional planning partners, has outlined a draft of high priority unfunded needs, which identifies $1.1 billion in annual unfunded transportation needs for the system.
The list was created to guide the development of needs into funded projects as state and federal transportation funds become available in future years.
After the presentation of the draft, some attendees expressed frustration at the lack of MoDOT funding in Northeast Missouri compared to other areas in the state.
Northeast Missouri includes the counties of Adair, Audrain, Clark, Knox, Lewis, Lincoln, Macon, Marion, Monroe, Montgomery, Pike, Ralls, Randolph, Schuyler, Scotland, Shelby, Warren.
The MoDOT Unfunded Needs draft allocates $258,000 to Northeast Missouri.
Improve Bridge Conditions: $9,186
Improve Road Conditions: $19,200
Increase Economic Growth and Improve Safety: $182,614
Major Interstate Reconstruction: $0
Multimodal: $47,000
Northeast Missouri is right below Northwest Missouri, which is allocated $263,007. The only district receiving less than Northeast Missouri is Kansas City Rural District, which is listed at $175,000. Urban Kansas City is at $1,019,539.
Paula Gough, district engineer for Northeast Missouri at MoDOT, explained the MoDOT commission is a group of six individuals, with one of those seats currently vacant, appointed from all around the state who are appointed by Gov. Parson to govern MoDOT funding.
Click here to learn more about MoDOT tier funding.
Kevin James, assistant engineer for Northeast Missouri at MoDOT, further explained the commission's job.
"The legislature approves MoDot's budget and then the commission distributes how that money is distributed across Missouri. So in the NE district we get those resources then prioritize our projects," he said.
Louis Riggs, Missouri representative for Marion and Ralls Counties (District 5) in the Missouri House of Representatives, believes that when MoDOT receives money from the general assembly the district's state representative should have a say in where it goes.
Riggs said the MoDOT commission comprises only six commissioners, with none from Northeast Missouri, compared to 197 state representatives who are all over the state daily accessing the needs.
"I have talked to a number of commissioners over the years and I am satisfied that they are solid citizens and responsible people, but they can't be everywhere all the time," he said. "At the end of the day, though, it's rather disconcerting to realize that you put $100 mil into low volume roads, and you don't control where it goes."
James said MoDOT collaborates with various MoDOT employees to evaluate needs.
"Our planning manager works with our road condition but our maintenance staff also puts together their plan so we have to be sure we do a good job coordinating between those two to get a complete picture to spend the dollars the best we can with what we have," he said.
Riggs said the level of priority placed on traffic count often causes the commission to overlook the rural road problem of weight.
With the agriculture industry having grown into the use of semi trucks, many rural roads are absorbing up to 60,000 lbs when they were made to support much lighter loads.
Gough agreed that the rural roads were not intended for that kind of use when they were built.
"I have been at MoDOT since 1995, and agriculture is very important and very vital, so nothing I am saying is disparaging to anything related to agriculture. But the fact is, they have moved to having semis and their equipment has gotten larger," she said. "They were never truly designed like our major highways, and that is a challenge."
Gough said although MoDOT can load limit bridges, they do not have the authority to place a load limit on a road.
David Lomax, presiding commissioner of Marion County, brought up the Hannibal Expressway, also know as the Highway 61 bypass, which would reroute traffic from US 61 around Hannibal instead of straight through it.
This would alleviate Hannibal's main road from the more than 4,000 semi trucks that roll through the town every day.
Lomax brought up safety concerns on US 61 along McMasters Avenue in Hannibal from the traffic. He reported about two or three fatalities a year from vehicles failing to stop at the traffic light coming into Hannibal from Palmyra.
He also expressed concern about tanker trucks carrying hazardous material within a hundred yards of the Hannibal High School and Middle School. He said if a truck carrying hazmat overturned and caught fire, the evacuation radius would be at least a mile.
Gough told Lomax a city advisory group will come together in the fall to update an environmental study done on possible routes.
The funding for the project would then have to be placed in the tier system.
Lomax hopes they will soon move out of the environmental phase and into planning and construction.
"This is like the third time that they've done an environmental study. If they don't build it pretty soon, all the routes they've picked over the years are going to be occupied by subdivisions," he said.
Miss Clipping Out Stories to Save for Later?
Click the Purchase Story button below to order a print of this story. We will print it for you on matte photo paper to keep forever.