Springtime garden trivia about daffodils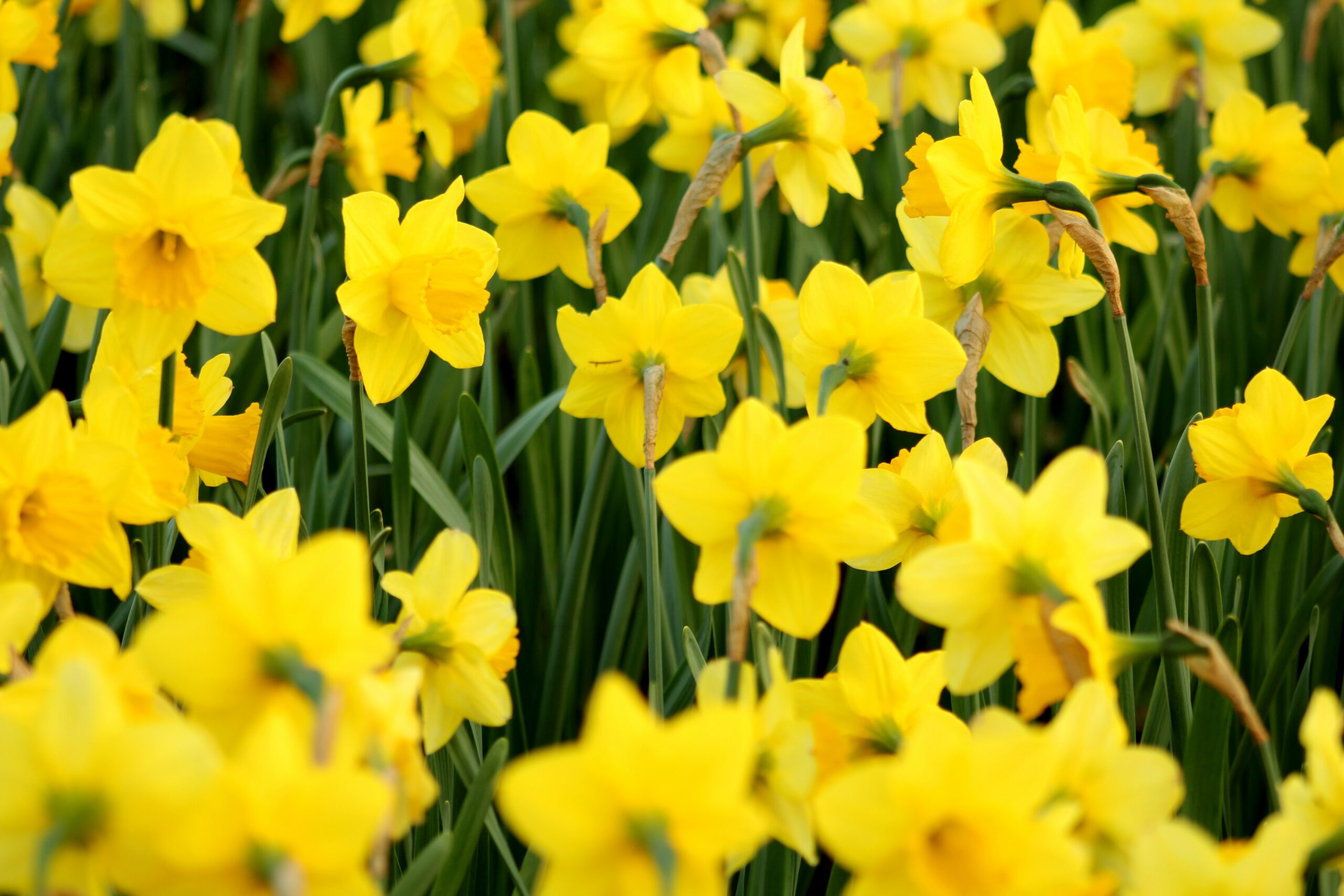 MACOMB, Ill. — It seems like everyone is doing trivia these days. To celebrate the coming spring, I am trying my hand at writing some gardening trivia questions. Good luck!
1. When admiring spring bulbs, a horticulturist exclaims "Look at that Narcissus." What are they referring to?
A handsome Greek man that plays acoustic guitar
A tulip with an unreasonably high sense of importance
A daffodil
2. Why are daffodils planted in everyone's yard?
Because they are the best
Deer don't eat them
Rabbits don't eat them
Because the daffodils were planted 10,000 years ago and just won't die
Options B, C, D
3. Why are my daffodils not blooming?
They are tired of competing with the superior spring bulbs. Typical narcissus
They need to be divided
Someone cut their foliage too soon the last year and the plants couldn't gain enough energy to produce blooms
Why is this all about daffodils? Are you trying to teach us something?
Options B and C
4. What's wrong with daffodils?
All plant parts are poisonous, hence why nothing eats it
The sap will burn your eyes, so wash your hands after handling
Is this the last daffodil question?
Yes, I promise
Both A and B
5. What's the best part about spring?
The daffodils
All the snakes wake up
Green!
Realizing that once again you ordered too many seeds and plants
All the above
6. What are the best snakes for your garden?
Gardener Snakes
Garter Snakes
Gardner Snakes
Snake Plissken
Red-bellied snake (loves to eat slugs and snails)
All snakes are great!
7. Why are snakes more active in the spring?
Snakes are still working on their New Year's resolutions early in the year
They are emerging from their hibernaculum, are hungry, and ready to mate
They want to know how your winter was and what you're planting in the garden this year
If the rest of these are going to be snake questions, let's go back to daffodils
8. What is my favorite early-spring yellow flowering plant?
Dandelion
You thought I liked daffodils?
Okay, maybe my career path should steer clear of writing trivia questions. Hopefully, you enjoyed a little levity and learned a couple of things about daffodils and snakes. The answers to these questions plus pretty spring pictures can be found online at the Good Growing blog at go.illinois.edu/GoodGrowing
Miss Clipping Out Stories to Save for Later?
Click the Purchase Story button below to order a print of this story. We will print it for you on matte photo paper to keep forever.