Bushmeyer comes home as part of Gem City Music Festival
Ever since a trip to Nashville with the Quincy High School Show Choir, Annie Bushmeyer knew she wanted to move there and be a performer, but she had no idea that her life's path would turn into its own country song.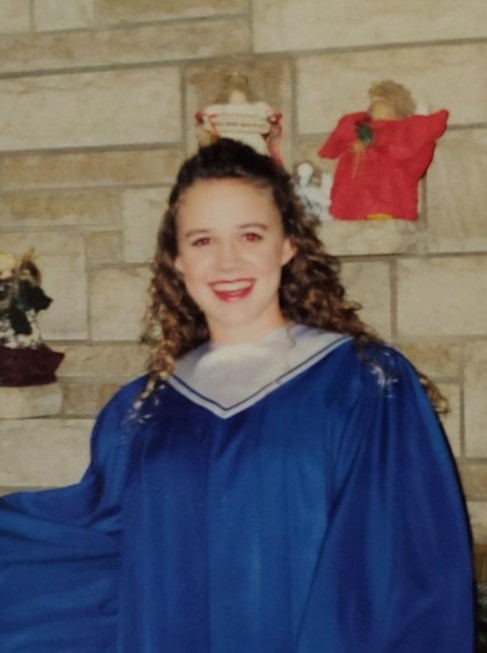 Nobody kicked her dog or dented her truck. However, her heart was broken.
Bushmeyer, who will be with her band, The Annie B Band, at On the Rail on Saturday for the Gem City Music Festival, said rejection became a recurrent theme as the worst of what a woman has to endure in the entertainment world came to light.
"When I first went down there, people promised a lot of things and then it never, never came through," Bushmeyer said. "It was basically guys that wanted to sleep with me. I said no, and then the gig went away."
"It was super hard when you don't have someone that really believes in you for your talent only and can support you. Like that happened all the time down there. You get really excited about something that you thought was happening and then it wouldn't, you know? it gets you down and then you're like, oh gosh, am I gonna keep doing this?"
Trying to eliminate the pain led to substance abuse.
"I didn't bounce back at first, you know? I just started using to numb all the pain because it was like I was working so hard, and I didn't know how to get through it. So that was how I dealt with it and I was a train wreck. I was so angry."
Then one day, Bushmeyer woke up.
"We had a rehearsal, and I knew that I would be coming off this drug and that everybody would know that I was using. I was scared to death to go to this rehearsal. Then it got canceled. And at that moment, I was like, no more. I can't do this. I won't make it in this industry. I didn't come here for this. I'm not going to die. I can't let my mom find me dead somewhere. So that was when I just walked into NA (Narcotics Anonymous) myself."
Around that time, 2016, she met her husband, Johnny Thompson. Thompson also serves as her band's manager and is a member of the band.
"He had stopped playing as well because of some different things but we both got excited about music again and we decided to start getting back into it. I'm grateful that I have my husband who knows the industry really, really well and can help me in that area and kind of blocked me from it (the industry's dark side)".
The couple created The Annie B. Band. They've been playing the "Tootsie" Circuit in Nashville full time … a set of 8 bars spread throughout the region. The band covers a diverse set of music … from the Commodores to Johnny Cash to Sublime to Little Big Town. They will be releasing their first album Penthouse Prison in September.
Her Nashville experiences have definitely influenced her music, including the band's first single, the title cut, "Penthouse Prison", which refers to a woman Bushmeyer found on the city streets.
"I found her in the back of an alley, and she was gorgeous," Bushmeyer said. "Had a huge rock on her finger. She was so drunk … she was literally crawling and I'm like, this girl is gonna get raped.  I'm going to walk this girl home. She was staying in a penthouse downtown. I've never seen a place like this. She started talking to me about how miserable she was. And that she was marrying someone so wealthy, and she had so much money, but she would give anything to get back to her old country life."
That and other songs from the album will be performed Saturday at On the Rail as the band begins touring outside Nashville.
"This is so funny that this festival is like the start of all of this." Bushmeyer, added chuckling, "I am so stoked, and I feel like I'm gonna throw up at the same time. I think that being in front of your friends and family is probably gonna be the most nerve-wracking place to play. Like I could play in front of millions of people. But friends and family? I'm like oh, my gosh. But no, it's gonna be awesome."
Miss Clipping Out Stories to Save for Later?
Click the Purchase Story button below to order a print of this story. We will print it for you on matte photo paper to keep forever.