Student cast for 'The Hobbit' announced by Quincy Community Theatre; performances set for Oct. 19-22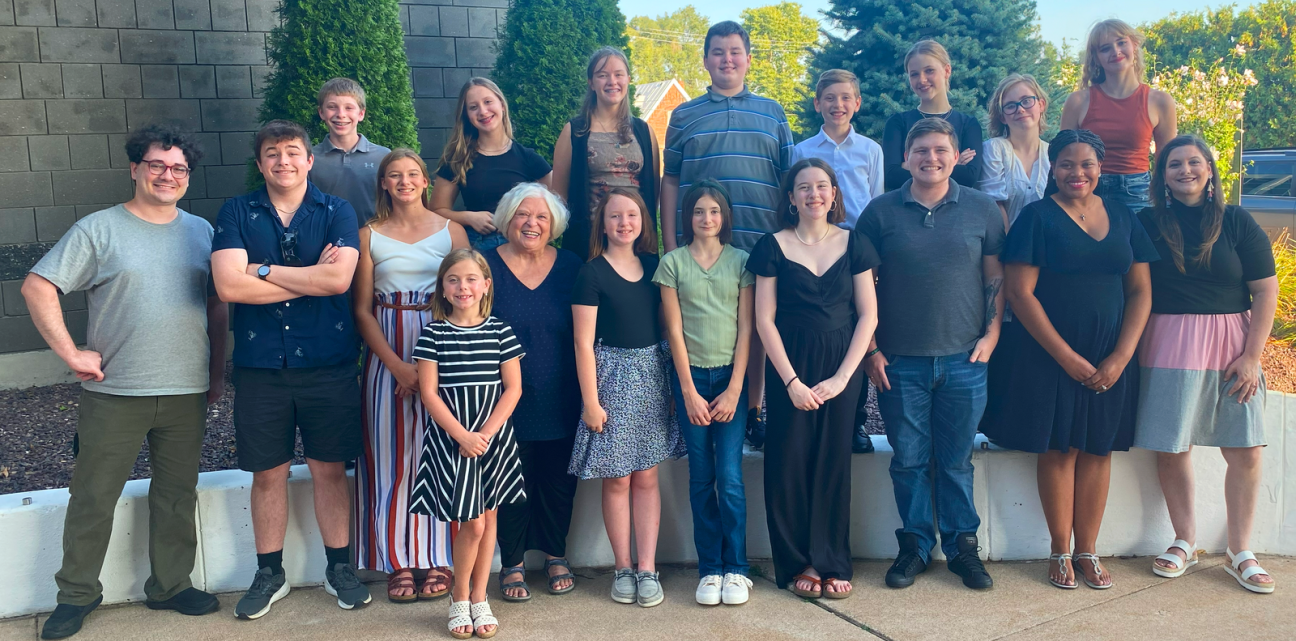 QUINCY — Quincy Community Theatre has announced the cast for its upcoming production of "The Hobbit," which will be performed Oct. 19-22.
Before "The Lord of the Rings," there was "The Hobbit." Join Bilbo Baggins, Gandalf and Thorin Oakenshield on their legendary quest to reclaim the dwarves' ancestral home from the sinister dragon Smaug. From the Shire to the Battle of the Five Armies to deep underground — where a twisted creature guards his "precious" ring — Bilbo's journey through Middle-earth abounds with peril, unparalleled adventure and a healthy helping of Hobbit humor.
The Main Stage student theatre play is under the direction of guest director David A. VanCleave.
In a press release, VanCleave said, "As a guest director from out of town, I never know what to expect at auditions. What I found at QCT was an overwhelming amount of support and talent from all ages and experience levels. The 19 actors joining us on this adventure are simply magical. I cannot wait for audiences to see their friends, neighbors, coworkers and students transform into hobbits, dwarves, goblins, dragons and more."
"The Hobbit" has cast of 19 students and adults, including several making their QCT and/or stage debut. The cast is:
Ava Kaelke as Bilbo
Helen Smith as Thorin
Olivia Jones as Gandalf
Alec Eaton as Gollum
Sage Mann as Smaug
Liberty Daffron as Balin
Gabby Jones as Gloin
Kellan Wiewel as Bombur
Lydia Marie Duesterhaus at Dwalin
Alexander Guegel as Oin/Bard
Hadley Garner as Bifur
Anlee Jones as Bofur
Cecelia Wayland as Dori/Captain
Marissa Rabe as Ori
Emma VanDeVelde as Nori
Quinton Miller as Fili
Julian Holt as Kili
Dufresne as Dork/Goblin King
Jen Shackleton as Doof/Maxwell
The production team of "The Hobbit" is Gretchen Wolfmeyer as stage manager, Cecilia Bruening and Logan Mulch as assistant stage managers, Natalie Rose Mabry as scenic designer, Bryan Zipp as lighting designer, Casey Mercurio as costume designer, Dan Stephens and Randy Wolfmeyer as specialty props artisans and Steve Looten, Jr. as fight choreographer.
Tickets go on sale on Monday, Sept. 25. Performance times are Oct. 19-21 at 7:30 p.m. and Oct. 22 at 2 p.m. Seating is reserved. A student preview for area schools is scheduled for Oct. 17. Teachers may enter for tickets at https://www.1qct.org/outreach/.
An interactive discovery night for "The Hobbit" will be held at 6 p.m. Tuesday, Oct. 10, at QCT. The free event will give participants a view into the production process and culminate with a preview of a rehearsal. A Q&A talkback session with the cast and crew will be held after the Friday, Oct. 20 performance.
For more information, visit 1qct.org or call the QCT box office in the Oakley-Lindsay Center at 217-222-3209.
"The Hobbit" is sponsored by Refreshment Services Pepsi. QCT's 2023 season is sponsored by Gardner Denver.
Miss Clipping Out Stories to Save for Later?
Click the Purchase Story button below to order a print of this story. We will print it for you on matte photo paper to keep forever.