After Traffic Commission recommends changes, City Council approves coffee bar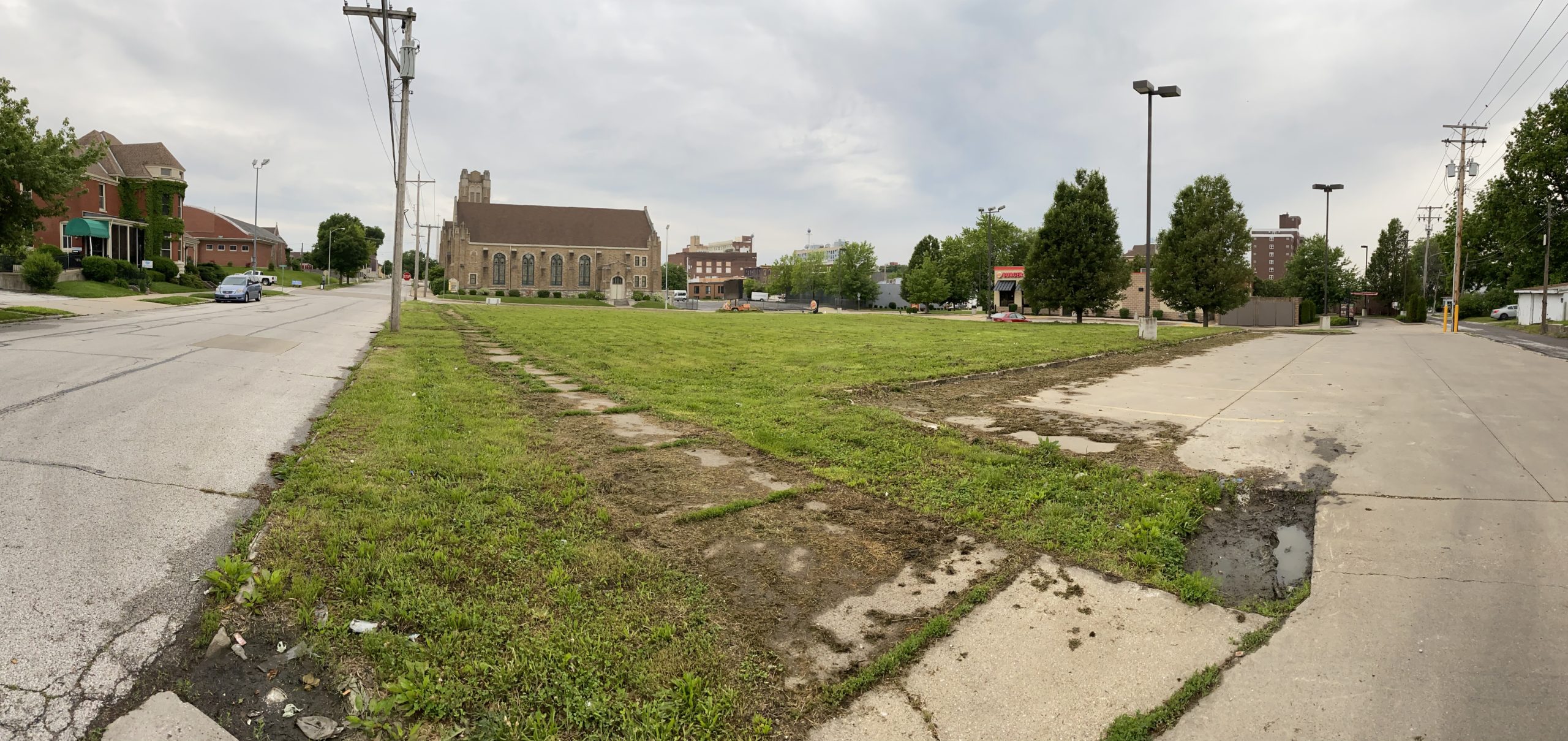 QUINCY — It took the Traffic Commission about 30 minutes of brainstorming on Monday night to come up with a few adjustments to the plan to build a second Carter's Coffee Bar in the city, with this one going at the northwest corner of Seventh and Broadway.
With the Traffic Commission's blessing, the Quincy City Council then voted later in the evening to unanimously approve the planned development.
The City Council voted two weeks ago to send the proposal for the second location of Carter's Coffee Bar to the Traffic Committee. The success of the first Carter's Coffee Bar at 38th and Maine has led to traffic concerns in that area.
"We just want to have (the traffic commission) look at it and just try to be as proactive as possible to look at any traffic issues or any more options to help alleviate any possible traffic issues," 2nd Ward Alderman Jeff Bergman, who recommended tabling the proposal, said at the time.
The traffic commission eventually agreed upon three changes made to assist with the flow of traffic in the Seventh and Broadway area.
No parking is to be allowed along Seventh Street from Broadway north to an alley that runs in the middle of the block between Broadway and Spring. All traffic leaving the coffee bar property and heading south on Seventh will be forced to turn right on Broadway. Also, the amended site plan must be reviewed by the city's planning staff.  
Adam Booth, who owns the property at 641 Broadway, 645 Broadway, 415 N. 7th and 417 N. 7th, was pleased with the recommendations made by the Traffic Commission.
"It was the correct outcome," he said. "Quite honestly, a private development shouldn't have to go before the traffic commission to start with. But it was a good roundtable discussion, which I think is going to correct some of the issues (with the coffee bar) on Maine Street that we've seen. So was it a waste of an effort? No. It was productive."
Many ideas were tossed about during the Traffic Commission meeting, ranging from making Seventh Street one way from Spring to Broadway; reducing the number of lanes through which cars could enter the property off Seventh; putting up a barricade to prevent drivers from entering the intersection of Seventh and Broadway; to reducing the number of on-site parking stalls and allowing more cars to sit in drive-thru lanes on private property.
"This neighborhood needs this type of development," Mayor Mike Troup said during the Traffic Commission meeting. "It doesn't need a liquor store. It doesn't need a C store. I think (the coffee bar) will help strengthen the entire neighborhood if we can figure out the traffic issue."
Mike Farha, 4th Ward alderman, asked Bergman during the City Council meeting how the city would enforce the traffic flow of making all vehicles turn right on to Broadway from Seventh Street.
"Because we both know Planning and Development doesn't enforce things," he said.
"As we all know, a lot of people will not follow that signage," Bergman said. "Hopefully, the majority of the people will follow the signage unless there's no traffic coming east on Broadway, and then somebody might try to make a left-hand turn. So ideally, there's no bottlenecking right there for cars as they come out of the coffee shop on the exit.
"The goal here is to try to mitigate as much traffic congestion and increase traffic safety going forward as possible. We are doing our best to mitigate and try to be proactive. Are we going to fix every problem? No. Are there going to be traffic issues? Yes. But we will deal with them as they come forward after the fact."
Troup announced the formation of a Quincy Riverfront Development Foundation to accept private donations for anyone who wants to earmark dollars for any of the riverfront development initiatives recently approved by the City Council. The members named to the foundation are Hal Oakley, Mike Klingner and Troup.
Troup also said he had interviewed three people to replace Jason Finney's vacant 3rd Ward seat on the City Council, and he had plans to meet with one more person.
The City Council also approved:
A bike show on June 25 at Uncle Bob's Bar, 1301 N. 12th.
Buying up to 500 trash carts at the cost of $49.75 per cart from Cascade Engineering, Inc., of Grand Rapids, Mich.
Paying a yearly fee of $8,424 to STARCOM21-Motorola Solutions for STARCOM21 radios.
Buying a walk-behind infrared heater from Kasi Infrared of Claremont, N.H., for $9,315.
Accepting a grant from the Illinois Housing Development Authority's Abandoned Property Municipal Relief program for $50,000.
A fireworks display on July 4 on Quinsippi Island.
Buying seven sets of bunker gear for $16,030 from Municipal Emergency Services.
Spending $9,200 for the installation of motor controls, switchgear and wiring for a submersible pump to be installed in the Wastewater Treatment Plant's lake overflow structure.
Annexing territories at 2823 N. 18th; 2917 N. 18th; 3003 N. 18th; 3011 N. 18th; 1400 Highland Lane; 1622-24 Highland Lane; 1701 Highland Lane; 1709 Highland Lane; 1730 Highland Lane; 1629 Koch's Lane; 1700 Koch's Lane; 1723 Koch's Lane; and 1725 Koch's Lane.
A 15th anniversary party on July 9 at Stubby's Tavern, 1517 N. 3rd.
Miss Clipping Out Stories to Save for Later?
Click the Purchase Story button below to order a print of this story. We will print it for you on matte photo paper to keep forever.