Aldermen vote to extend financial incentive programs for local events, workforce retention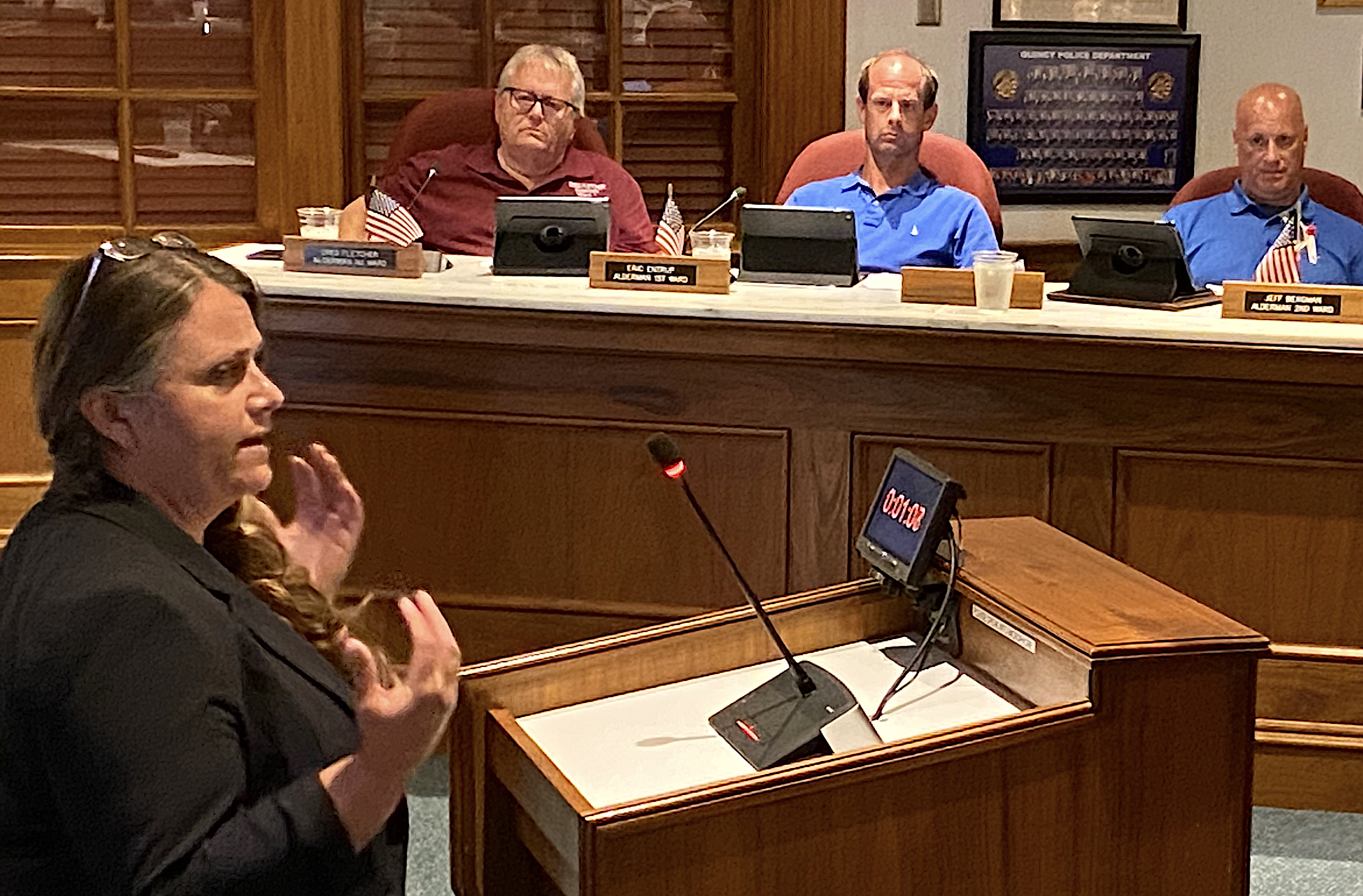 QUINCY — After hearing the general managers of two Quincy hotels and a Quincy restaurant laud the benefits of the Bring Entertainment to Quincy (BET on Q) program, the Quincy City Council voted 8-4 during its Tuesday night meeting to give the program $100,000 for the 2023-24 fiscal year.
Aldermen also approved by a 7-5 vote to give the Quincy Workforce Relocation Assistance Program (Q-WRAP) another $250,000.
The BET on Q program provides financial support for local events, reducing the financial risk event organizers take on. Using one percent of the revenue from the city's food and beverage tax, the city has funded the program with $100,000 in each of the past two years.
Aldermen heard praise about the program from Mark Aleman, general manager of the Holiday Inn and president of the hotel/motel association; Sarah Havens, manager of the Stoney Creek Inn; and Chuck Lankey, the executive chef of the Patio restaurant for 19 years.
"We've seen our hotel-motel taxes really skyrocket over the last year or two," Aleman said. "That's not an accident, and because the volumes are high, we're also pressing rates up. The city is seeing a double gain, because we're getting more occupancy and higher rates. Our taxes are quite a bit higher than they used to be. Our hotel had the highest March we've ever had, and that's partially due to some of the events that have been brought to town."
Aleman told the story of a team that was in his hotel last weekend and bought and assembled a basketball hoop used at the hotel pool.
"They brought in brought coolers, bought beverages, bought (pizzas from) Tower of Pizza," he said. "You just can't imagine what kind of money these people actually really truly spend. We see it because they live in our hotel."
Havens said she's noticed massive shifts in revenue and occupancy that do not match the other 10 hotels that Stoney Creek owns in the Midwest.
"This year, our hotel has broken every (monthly) record. Last year, we broke every record minus maybe a couple months for a hotel that was built in 1997," she said. "This is coming from BET on Q, but it's also coming from a change in the economy, a change in tourism and people being tired of staying home.
"This is the time to put the money into the industry, to gain that tourism, to get those people here to get a foothold, not just for us but for the future of the next generation."
Lanley said the program has brought thousands of tourists to Quincy, who in turn come to eat at his restaurant.
"The revenue generated by this food and beverage tax may seem small, but explaining that to those who are trying to develop Quincy in the new exciting ways, these grants are small, necessary game changers," he said.
After hearing Jason Parrott, community development planner for the city, explain the benefits of the program, alderman Mike Farha (R-4) expressed his dissatisfaction and explained his work with Christian concerts promoted by WGCA Radio.
"I didn't want the government involved. I didn't want public support," Farha said. "We did it out of my pocket at the time. I fail to understand why this is the government's responsibility and why it's our responsibility when there are so many needs. We just heard all this explanation that we're growing to pay for this. It makes no sense to me."
Farha, Greg Fletcher (R-1), Jeff Bergman (R-2) and Dave Bauer (D-2) voted against giving the program more money.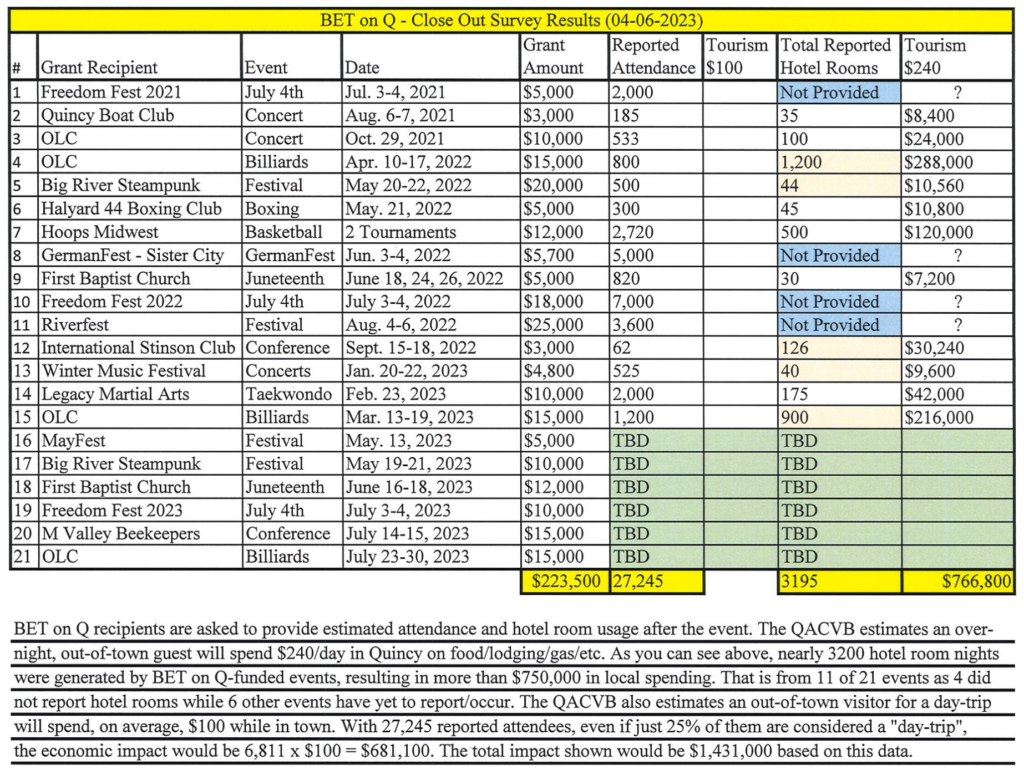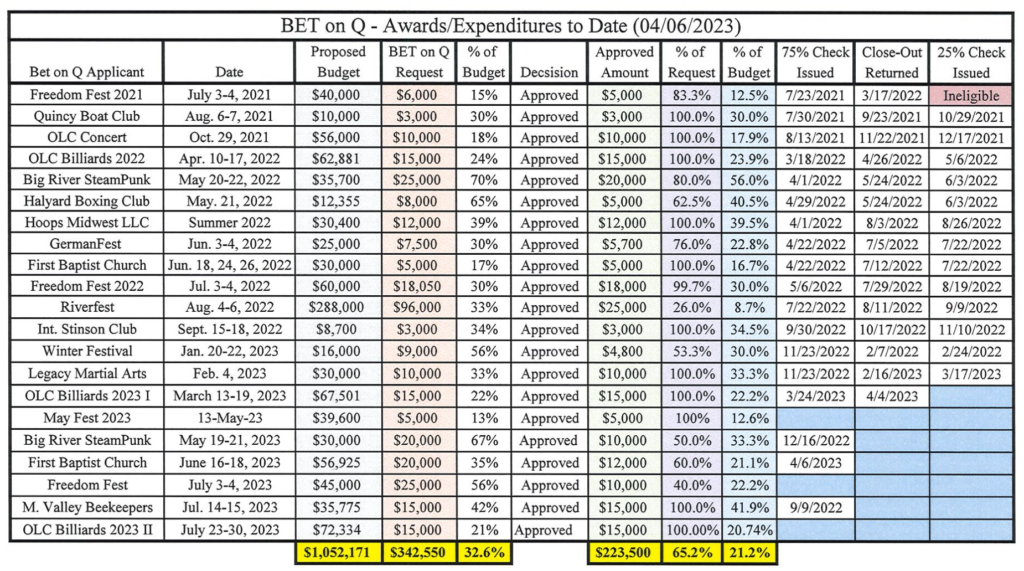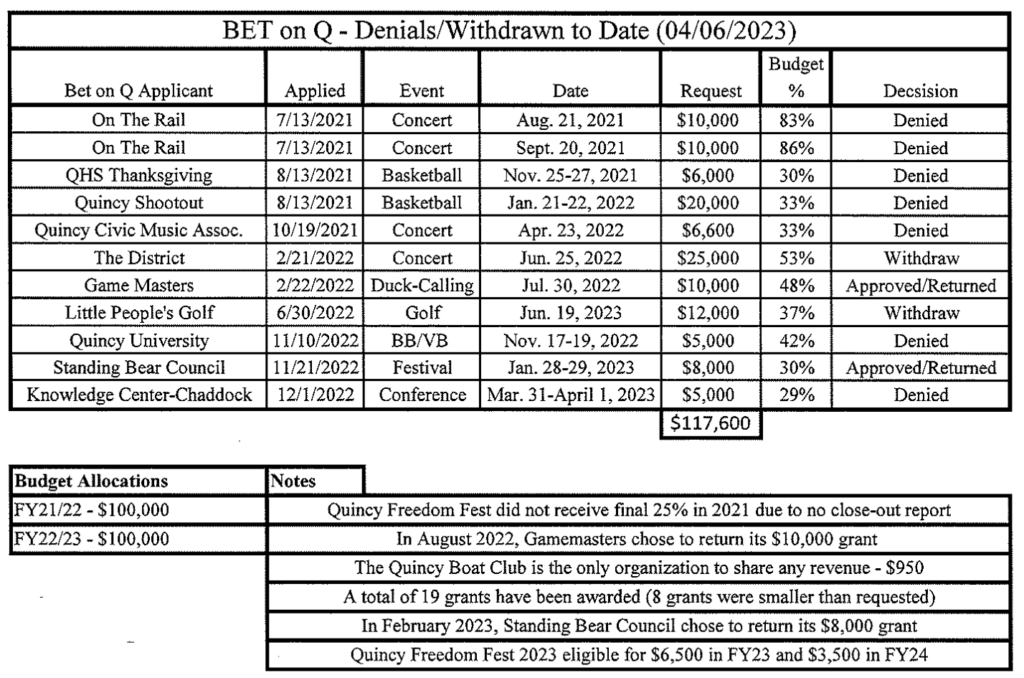 Director of Planning and Development Chuck Bevelheimer then explained the Q-WRAP program, an incentive program is aimed at making talent attraction and workforce recruitment efforts more competitive. Q-WRAP provides a rebate of up to $5,000 on property taxes (first year property tax bill only) or a rebate of up to $3,500 on rent/lease payments (after their first full year residing in Quincy). Revenue from the one percent food/beverage tax collected by the city funds Q-WRAP.
Bevelheimer said 168 people have applied for funding assistance, with 61 people receiving payment from the city. Thirty-six received rental assistance, and 25 have bought houses. He said at least 325 people have moved to Quincy with Q-WRAP incentives, based on applicant responses. Eighty-seven local companies have benefitted from Q-WRAP qualifiers, and people have come to Quincy from 33 states or countries.
"We see (Q-WRAP) as an attractive avenue that we can utilize to help do two things — more people to move to Quincy and to help employers with the employee shortage that we are having," Bevelheimer told aldermen. "As far as I can tell, based on the numbers that we have, the program is working."
Again, Farha expressed his disdain for the city to get involved.
"This is just rhetorical. What do we do for our own children?" Farha asked. "What do we do for people who stay here or are in competition for work elsewhere? The concept is foreign to me. I don't know why this is the taxpayers' responsibility. I really don't. But so be it."
The same foursome who voted against the BET on Q program voted against the Q-WRAP program, and they were joined by Richie Reis (D-6) in a 7-5 vote. Mayor Mike Troup voted in favor of the program to provide the necessary eighth vote.
Tony Sassen (R-4) and Mike Rein (R-5) were absent from the meeting.
Miss Clipping Out Stories to Save for Later?
Click the Purchase Story button below to order a print of this story. We will print it for you on matte photo paper to keep forever.