Bella Ease using $425,000 DCEO grant to help people find jobs — and help employers find those people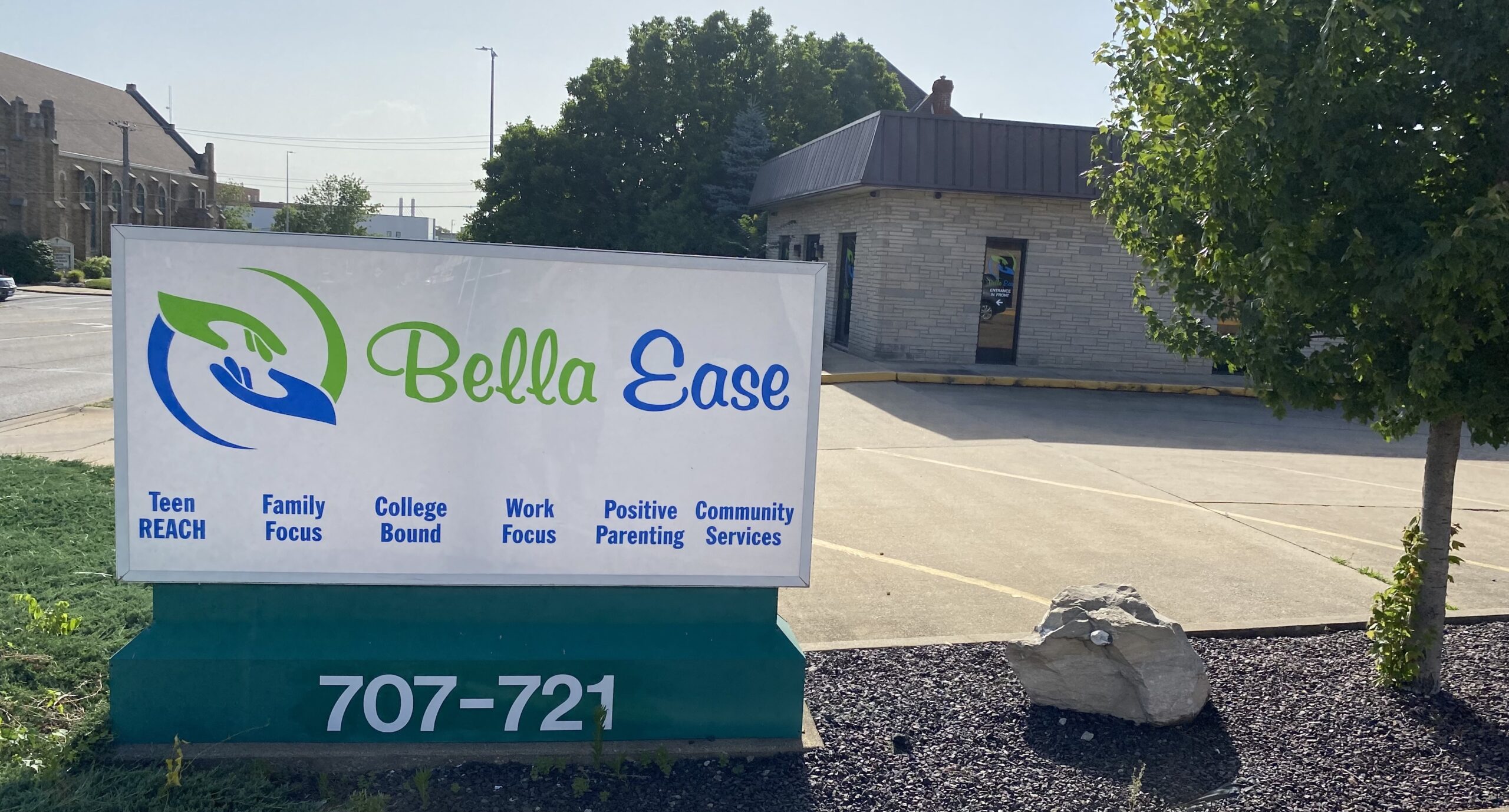 QUINCY — Bella Ease, 707 Broadway, a family advocacy center since 2018, recently received a $425,000 grant from the Illinois Department of Commerce and Economic Opportunity designed to help with workforce recovery for people struggling to gain meaningful employment.
Forty-four organizations in Illinois are the recipients of a $20 million investment in Job Training and Economic Development Program grants that will serve more than 2,500 people. JTED is part of Illinois' workforce recovery efforts funded through the American Rescue Plan Act.
Executive director Cheryl Williams said the grant will help Bella Ease make more people available to local employers.
"Bella Ease can bring in people who need help but maybe are apprehensive of getting it," she said. "Maybe they won't go to certain social service entities, that type of thing. Because of our connections in the community, they'll come to us."
Programs at Bella Ease are 'mentor-based'
She said a $25,000 grant in 2018 through the Illinois Charitable Trust was used by Bella Ease to find jobs for 60 people.
Williams called the programs at Bella Ease "mentor-based." Her staff meets with clients to help with a variety of things — filling out applications, helping with interviewing skills or if they need clothes to wear to an interview, providing transportation to interviews or resources once they get a job.
"Once they have the job, we follow up consistently with how things are going," Williams said.
She said Adams County Empowered, a pilot program coordinated with the Adams County Probation Department, was established last year with five local manufacturers — Knapheide, Hollister-Whitney, Denman Medical, Titan Wheel and Manchester Tank.
"Probation refers someone to us, we do an assessment, go through some training and then eventually have that person do an online application (to one of the five employers)," Williams said. "We then contact the employer and tell them this applicant is through the ACE program. The employer can then decide if they want to interview this person or not."
DCEO grant is 'bigger version' of what Bella Ease already is going
Williams said Bella Ease follows up with mentoring for the employee. It also contacts the employers to make sure the client is showing up to work, spending too much time on their cell phone or having other problems on the job.
"The (DCEO) grant is basically just a bigger version of what we're already doing," Williams said. "This gives me more resources. We can help them in a bigger way to help them stay employed and overcome barriers they have to employment."
Williams said approximately 25 people found jobs during a six-month period through the ACE program.
A press release from Gov. JB Pritzker's office says the JTED grants will expand access to workforce training services and supports for people living in Illinois who are unemployed or underemployed. A special emphasis is on individuals living in low-income communities that have been hard-hit by the pandemic. All training programs will provide the opportunity to earn a post-secondary or an industry-recognized credential or certification.
The program will provide resources and support services to reduce challenges low-income job seekers often face. JTED also supports industries struggling with labor shortages during the pandemic. It offers training with an emphasis on hard-hit sectors, such as construction or IT.
Grant will allow for development of youth employment program
Bella Ease will develop a youth employment program with part of the DCEO grant. Williams and her husband, program director Dennis Williams, previously worked with the Teen REACH (Responsibility, Education, Achievement, Caring, Hoping) program that serves at-risk students in grades 4-12. Many of the students are living at the poverty level.
Teen REACH now is under the Bella Ease umbrella of services offered.
"We're going to develop some training for 16-year-olds. Maybe by the time they're out of high school, they are ready to go into the job market," Williams said. "If they're not interested in going to college, they will have the skills to go right into a head-of-household-type position."
Williams believes the DCEO grant will help a "significant number" of employees find work.
"All kinds of employers are looking for employees," she said. "Honestly, there's still a big group of employees out there who are the working poor or still not working. They're people on some type of assistance. When we purchased this property (the former Veterans Administration building at Seventh and Broadway) in January, our goal was to be in the area where people can walk to our place for assistance.
"Now our goal will be to more aggressively go after more people who aren't working. We're going to be able to help them with more funds so we can help them get off the ground. Maybe we can help them find an apartment after they've been working for a month. They can begin to see what employment can do for them."
Miss Clipping Out Stories to Save for Later?
Click the Purchase Story button below to order a print of this story. We will print it for you on matte photo paper to keep forever.