Biden plan seeks to expand education, from pre-K to college, but local school officials are skeptical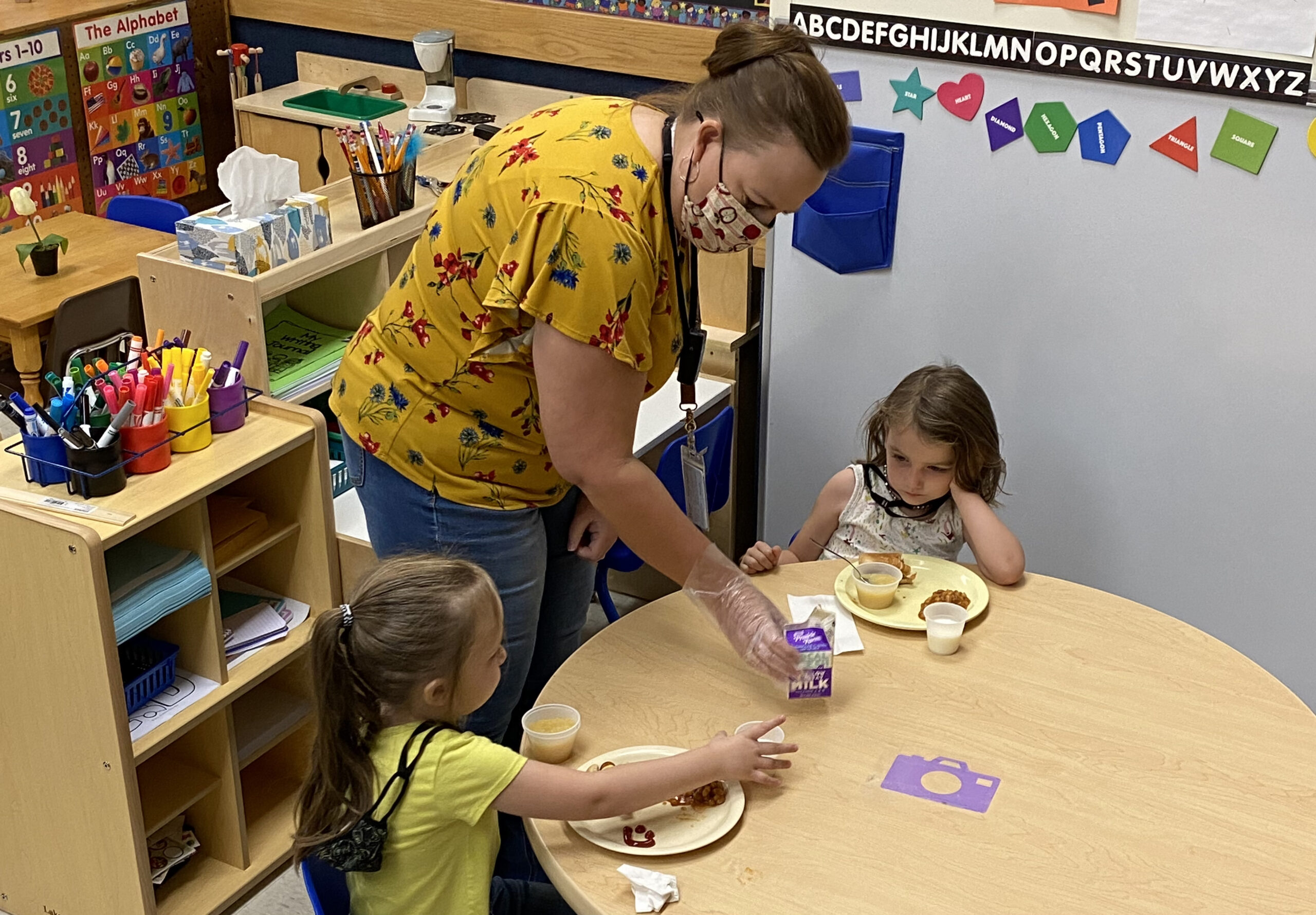 Two years of free preschool?
Two years of free community college?
Sounds too good to be true. Maybe it is.
Those proposals are part of President Biden's $3.5 trillion rebuilding plan. It is promising historic investments across all forms of education — from early childhood to college. The Associated Press reported Monday that the education provisions in Biden's "Build Back Better" proposal would serve as a bedrock for schooling opportunities for countless Americans and test the nation's willingness to expand federal programs in far-reaching ways.
Along with the free preschool and free community college, millions of families would be eligible for expanded child care subsidies. More federal financial aid would be available for low-income college students.
"We haven't done anything like that in my memory," Jessica Thompson, associate vice president of the Institute for College Access and Success, an education nonprofit, told the Associated Press. "It's the dream."
Plan details are limited. Nonetheless, some local education leaders are skeptical.
"Although it may sound good to a lot of people, I'm very concerned with the sustainability and the unintended consequences of that decision over time," said Mike Elbe, president of John Wood Community College. "When something's free, it takes the value of something away. I don't think people should ever lose the value of what an education is."
"It sounds wonderful, but typically when mandates happen, they're not always funded," said Sara Cramer, director of the Early Childhood and Family Center. "And if they are funded, there's a nationwide problem of a lack of educators."
Through the ECFC's pre-K grant, classes for 3- and 4-year-olds have 190 students. The Head Start program has 299 students enrolled. Cramer says the good news from Biden's proposal would mean more children would receive a preschool education.
"But the concerning part of that is going to be we're going to need more space to service children," she said.
Superintendent Roy Webb echoed that concern. Doubling the number of students at the Early Childhood and Family Center isn't possible because of a lack of space. Webb said using the former Baldwin South building is possible.
"We kept that around for a situation just like this," he said.
Finding a location for a school is one problem. Finding more early childhood educators would be another.
"That will be a challenge. At the current time, I'm still short staffed," Cramer said. "We have to find high quality staff to service our students and families. We're going to have to fund salaries for the staff. It would be very difficult. It would be a challenge. I couldn't fill one Head Start classroom because I didn't have a highly qualified teacher to start the year. We're just now at the point I can provide services to children on the wait list.
"It will be a problem district-wide and nation-wide. It's not just a Quincy issue. If President Biden's plan passes, we will have challenges."
Elbe said the concept of free community college isn't new. However, it hasn't gained enough traction to go anywhere. Two years of free community college likely will be frowned upon by people at four-year private and public schools.
"That's what I mean when I use the phrase 'unintended consequences,' because there's a ripple effect to everything," Elbe said. "It would impact everybody. It's going to take time to tell where this will go."
The Associated Press reported that Democrats must first overcome divisions within their own ranks over the scope of the plan. The $3.5 trillion proposal reaches nearly every aspect of American life, from health care and taxes to the climate and housing, largely paid for by raising taxes on corporations and the wealthy.
Democrats are pushing ahead on their own because Republicans decry the proposal as a step toward socialism that will worsen inflation and strain the economy. They argue that free community college will benefit wealthier students who access the resource at the expense of those with lower-incomes.
Even on child care, which typically brings bipartisan support, Republicans say the plan goes too far.
"We should focus on ensuring hardworking taxpayers can find the best care for their children rather than blindly throwing money at the problem and calling it a solution," said Rep. Virginia Foxx of North Carolina, the top Republican on the House Education and Labor Committee.
Taken together, the $761 billion in education investments make up a fifth of Biden's total package.
Some information for this story was provided by Associated Press reporters Collin Binkley and Lisa Mascaro.
Miss Clipping Out Stories to Save for Later?
Click the Purchase Story button below to order a print of this story. We will print it for you on matte photo paper to keep forever.