Blessing Hospital receives national recognition for stroke care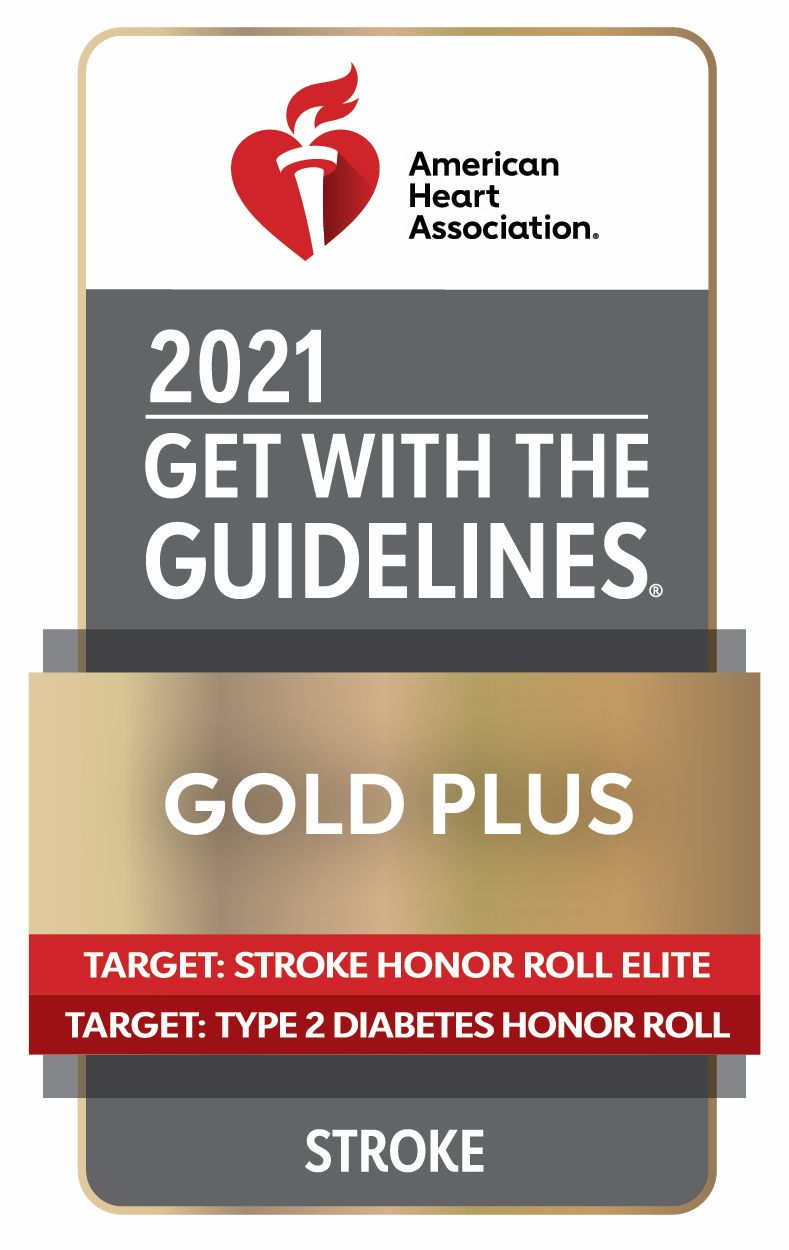 QUINCY — Stroke patients at Blessing Hospital are getting gold standard care, according to the American Heart Association and American Stroke Association. Those groups awarded Blessing the 2021 Get With The Guidelines Gold Plus quality achievement award for the demonstrated ability to provide stroke patients with the most appropriate treatment, according to nationally recognized guidelines based on the latest scientific evidence.
This is the second year in the row Blessing Hospital was recognized for its stroke care. Blessing received the Sliver Plus award last year.
Blessing Hospital diagnosed and treated 284 stroke patients during the 12-month period from June 2019 through May 2020, and another 110 with transient ischemic attacks, also known as mini-strokes.
Blessing's 2021 Gold Plus award included recognition for administering the blood clot busting drug tPA within 60 minutes to at least 85 percent of the patients who qualified for the medication during 2020, and for having diabetic patients with stroke on blood sugar control while in the hospital and for providing them with education about diabetes increasing their risk for stroke.
"Stroke care is a hospital-wide commitment," said Dr. Chris Solaro, chief of medicine, Blessing Health System and Blessing Hospital Stroke Committee Physician Champion. "From the emergency center, where physicians must quickly determine if a clot-busting drug would help or harm the patient, to the bedside where nurses provide the patient with the education they need to reduce their risk for future strokes, each provider fulfills a role in reaching a Gold Plus level of care."
"The patient plays a role in their outcomes, too," said Kathy Jochem, clinical nurse specialist and Blessing Hospital stroke care coordinator. "Delays in seeking care can cause permanent brain damage, leading to a host of disabilities and possibly death. Calling 9-1-1 when symptoms begin is vital. First responders begin stroke care on scene."
Blessing is a nationally-certified Primary Stroke Center by DNV, an internationally recognized accrediting and certification organization.
On average, someone in the U.S. suffers a stroke every 40 seconds. Nearly 795,000 people suffer a new or recurrent stroke each year. The American Heart Association and American Stroke Association report stroke as the No. 5 cause of death and a leading cause of adult disability in the United States.
Signs and symptoms of stroke
Call 9-1-1 right away if you or someone else has a sudden onset of any of these symptoms:
Numbness or weakness in the face, arm, or leg, especially on one side of the body
Confusion, trouble speaking, or difficulty understanding speech
Trouble seeing in one or both eyes
Trouble walking, dizziness, loss of balance, or lack of coordination
Severe headache with no known cause
To make stroke signs and symptoms easier to recall, remember the word FAST:
F is for face: Does the person's face look uneven?
A is for arm: Does the person have one hanging lower than the other?
S is for speech:  Does the person's speech sound strange?
T is for time:  Answer yes to any of these and act FAST, call 911.
Miss Clipping Out Stories to Save for Later?
Click the Purchase Story button below to order a print of this story. We will print it for you on matte photo paper to keep forever.