City Council agrees to spend nearly $2 million to replace collapsed sewer on Oak Street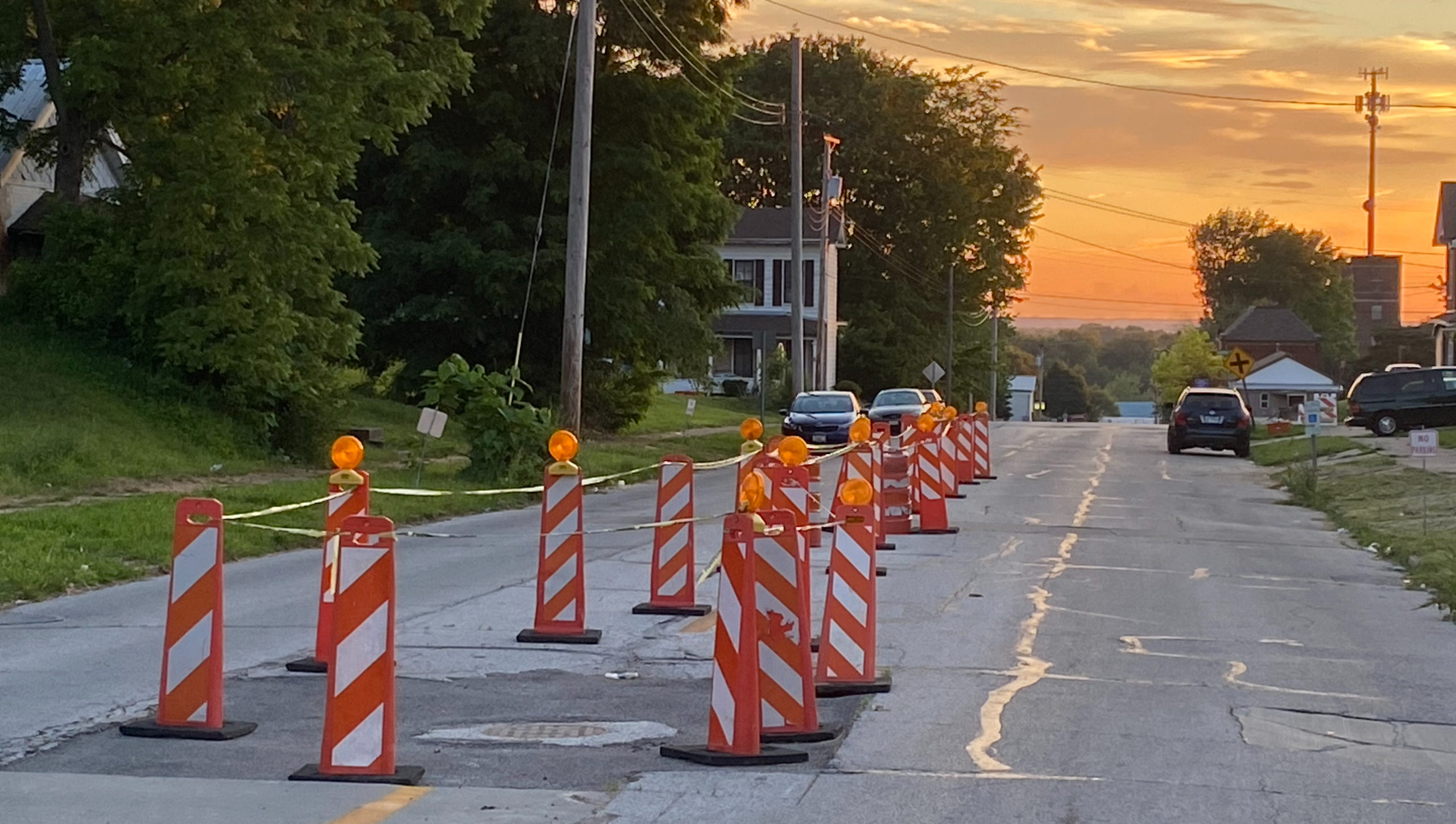 QUINCY — Mike Farha looked at the nearly $2 million cost for sewer replacement for a three-block stretch on Oak Street, quietly shook his head and rubbed his eyes.
"The reason I voted yes for it is that it has to be done," the 4th Ward alderman said after Monday night's Quincy City Council meeting. "But the numbers we're talking about in the future are even higher. It's really bad."
Jeffrey Conte, the city's director of utilities, and the Utilities Committee had recommended approval of a bid of $1,988,691 from Laverdiere Construction of Macomb to replace sanitary sewer, water main and lead water service lines on Oak between Fifth and Eighth.
The council voted unanimously to approve the bid, but the cost of nearly $700,000 per block was a concern when thinking ahead for future replacements.
"That's an astronomical number," 2nd Ward alderman Jeff Bergman said. "This is a complete collapse of the sewer, and the neighbors have been looking at barrels up and down the street for six months now. They're going to be excited that this is going to be done."
When asked how much money likely would be needed to fix aging water and sewer infrastructure west of Eighth Street and north of Maine Street, Conte replied, "Probably close to $200 million. Certainly not all of that needs to be replaced right now, but most of it is well over 100 years old and needs to be replaced in the next 100 years. So it's a significant liability."
Farha said legislation that could be passed in Washington, D.C., or Springfield, Ill., could send sewer replacement costs even higher.
"When I started as an alderman, we were talking about rebuilding concrete streets for $135,000 a block," he said. "I don't think people realize the cost of this, quote unquote, earthshaking environmental end-of-the-world stuff. It's very expensive. If you're going to get $2 million in ward funds, you're not going to get too many streets done at $700,000 per block."
The council voted 9-4 to extend sanitary sewer service to serve 12 residences on Harrison Plaza. Million Construction submitted the low bid of $332,471. Bergman, Farha, 2nd Ward alderman Dave Bauer and 3rd Ward alderman Parker Freiburg voted against the resolution.
The Harrison Plaza homeowners must pay $3,000 toward the installation of the sewer service. Conte said the 12 homes were part of the original subdivision, and sewer pipes were not installed because no sewer was nearby.
Bergman said he believed adding sewer service to the 12 homes was filling "more of a want than a need."
"For these houses to maintain their value, they really do need sewer," Conte said.
John Mast, a 5th Ward alderman, said that when other developments were built near the area, no developers were asked to provide any type of sewer to Harrison Plaza homeowners.
"They've never really been given a real opportunity to connect to the sewer until now," Mast said. "Now the city completely surrounds them. We're pretty much going in and telling them you can no longer have your septic systems, and you're going to have to connect to a sewer and giving them no other real alternatives."
In other business, the council approved:
Fireworks displays on July 2 and July 3 at QU Stadium.
A fireworks display on July 3 at Quincy Country Club.
A fish fry at Linda's Just One More, 601 Payson Avenue, from 11 a.m. to 1 p.m. on Saturday, June 12.
Six Blues in the District concerts on Friday nights during the summer in Washington Park, starting on Friday, June 11.
A brick retaining wall to be built on the west side of 125 Woodlawn Road.
Spending $12,333 to repair a recycling truck, an additional $1,560 if a rear spring needs to be replaced and $6,000 to remove the truck bed.
Spending $233,620 on a self-propelled intermediate striper from a Wisconsin company.
Spending $9,540 to close out a tire lease with Bridgestone Tire.
Spending $12,735 on data software for the daily management of the city's industrial pretreatment program.
Spending $47,600 with Richards Electric of Quincy for the replacement of the motor controls on two high water pumps.
Adding two-hour parking on the east side of N. 12th Street, extending north from Locust Street a distance of 120 feet.
Installing a four-way traffic stop at 22nd and Elm.
Implementing 15-minute parking along the south side of Hampshire Street from N. Fourth and extending west a distance of 50 feet.
A request for a special permit for a planned development requested by Maxamillion's, Inc., to obtain a liquor license and operate multiple video gaming machines at 1905 Jefferson was sent to the Plan Commission.
A special permit for an office and shop for a water and fire damage restoration service at 2301 N. 12th and 2315 N. 12th, which had been approved by the Plan Commission, is no longer needed because owner Jeff Butler withdrew his petition.
Mayor Mike Troup ended the meeting with an update on the search for a replacement for Jason Finney, the 3rd Ward alderman who resigned last week. Troup said he has talked with three candidates.
"We have 60 days to appoint someone," he said. "I don't expect to take anywhere near that amount of time."
Miss Clipping Out Stories to Save for Later?
Click the Purchase Story button below to order a print of this story. We will print it for you on matte photo paper to keep forever.