County Board approves laptops for sheriff's department, HVAC units at juvenile detention center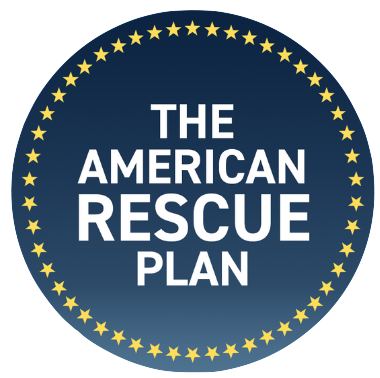 QUINCY — Two more projects were approved Tuesday night by the Adams County Board that will be paid for with money the county has received from the American Rescue Plan Act.
Approved was the purchase of approximately 20 laptop computers for the Adams County Sheriff's Department. The estimated cost is $80,000. The computers would replace the ones used in cars driven by sheriff's deputies. They also will allow deputies more opportunities to work from home and work remotely.
Also approved was the purchase of nine heating and air conditioning units and nine exhaust fans to be installed at the Juvenile Detention Center, 200 N. 52nd. The estimated cost is $99,000.
Combined with three other projects — IT upgrades, an elevator modernization project at the Adams County Courthouse and the replacement of the Adams County Health Department's existing HVAC system — the county has spent about $2.4 million of the ARPA funds it is scheduled to receive.
"We still have about $10.3 (million left to spend)," Finance Committee chairman Bret Austin said. "Each one of these projects Is asked for by a department, vetted by our consultant (Bellwether LLC), then goes through our executive committee and our finance committee. So it's four steps by the time it gets to what you saw today."
The board, after going into executive session, also voted to accept what Austin called "a six-figure settlement" from Poepping Stone, Bach and Associates for "errors and omissions" during the construction of the Adams County Jail. Austin said one problem was an "elevation issue." The other was made in the portico where inmates are received.
"We're very happy with the agreement," Austin said. "We're happy with the fact that Poepping Stone and Bach stepped up…For a project of this size, there are things that happened back and forth, and we came to a great resolution."
Austin said he couldn't provide an exact figure because "there still is a back and forth" with insurance companies. "We just want to be respectful to their process," he said.
The board offered its support of a public meeting from 4-6 p.m. Thursday at the Atrium Hotel on Third, 201 S. Third, to evaluate upgrades by the Illinois Department of Transportation for Ill. 57 in Adams County. A two-lane, 10-mile stretch of highway connects downtown Quincy to Interstate 172. It has been subject to poor pavement conditions, occasional flooding and speed limit restrictions that obstruct the flow of trucks.
The board also voted to:
Approve pyrotechnic display permits in the Village of Clayton on Aug. 14, and at Pointe D'Vine on Aug. 14 and Aug. 21.
Approve the sale of two parcels of land in Quincy Township.
Accept an agreement with the Emergency Telephone Surcharge Board, which will pay Adams County Information Technology $10,000 a month to provide IT services for 911.
Accept the resignation of Rebecca Weed, R-2, who is battling an illness.
Appoint David Hoskins, R-7, to the Two Rivers Regional Council of Public Officials Governing Board.
Miss Clipping Out Stories to Save for Later?
Click the Purchase Story button below to order a print of this story. We will print it for you on matte photo paper to keep forever.