County Board…in open session…votes to give Circuit Clerk a raise; Board to undergo more Open Meetings Act training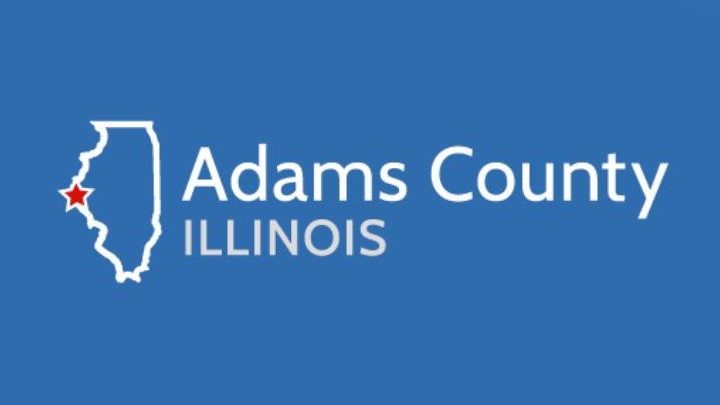 QUINCY — The Adams County Board narrowly voted to give the Circuit Clerk a more than $6,000 raise on a split vote.
The discussion on the vote centered around giving the raise during middle of Circuit Clerk Lori Geschwandner's term. By statute, most raises for officeholders are allowed to be voted on to go into effect at the beginning of a term.
Adams County Finance Committee Bret Austin said the request for the raise was made by Chief Circuit Judge Frank McCartney and that although the Circuit Clerk is an elected county official, the function of the office still falls primarily under the jurisdiction of the Eighth District Judicial Circuit, which consists of Adams and seven other counties.
Austin said two of the other eight clerks in the circuit have also been given raises midterm, so the action follows precedent.
Les Post (R-District 6), a former County Board Chairman, still objected on the basis of the raise being given midterm, but the resolution passed on a narrow 11-9 vote. Matt Obert (D-District 5) was absent.
Those voting against the raise included Post, John Brady (R-District 6), David McCleary (R-District 6), Joe Zanger (R-District 7), Ryan Hinkamper (R-District 2), Barb Fletcher (R-District 2), Marvin Kerkhoff (R-District 3), Steve DeMoss (D-District 1) and Taylor Rakers (R-District 4).
Those voting for the raise were Austin, Kent Snider (R-District 4), Todd Duesterhaus (D-District 1), Mark Sorenson (R-District 2), Raquel Sparrow (R-District 3), Dave Bellis (R-District 3), Robert Reich (R-District 5), Mark Peter (R-District 5), Theresa Bockhold (R-District 7), David Hoskins (R-District 7) and Travis Cooley (R-District 4).
The raise lifts Geschwandner's salary to $70,500 beginning December 1. She also receives a $6,500 stipend on top of that provided by the State of Illinois. Most of the countywide elected officials also receive a similar stipend.
This discussion was in contrast to those held in May, when County Board members went into closed session to discuss their own raises as well as raises for the offices of County Treasurer and County Clerk. The Illinois Attorney General ruled last week those actions were improper.
Aside from when Austin mentioned the Circuit Clerk's raise discussion was being done "tongue-in-cheek", there was no public discussion during the meeting about the County Board's action.
But in a text message to Muddy River News, Austin acknowledged the County Board's "mistake".
"That was a mistake made by all of us. And we will learn from that," Austin wrote. "In fact I have our HR Director working on a more consistent Open Meetings Act training test and follow up on all certifications. There is very little requirement or mandate from the state on how to do this so we are figuring it out now and it will be implemented when all board members are seated in November."
In other action, the County Board approved the following:
A three-year contract with the deputies in the Adams County Sheriff's Office. The raises will be 3 percent in the first year and 3.5 percent in the second and third years.
Spending American Relief Plan Act dollars on the following projects:
The Wastewater Treatment Lagoon in the Village of Ursa for $400,000.
The Implementation of NewWater System Connections for the Village of Lima for $200,000.
Water Line Improvements and Replacements for the Mill Creek Water District for $270,000.
A Watermain Extension at 52nd Street in Adams County, Illinois for $225,000.
Added Kathi Dooley and Joi Austin to the Adams County Bicentennial Commission, which has its first meeting Wednesday at 7 p.m. in the Adams County Board Room. The Commission is tasked to come up with a celebration for the County's 200th birthday.
Other Commission members include: County Board Chairman Kent Snider, State's Attorney Gary Farha, County Treasurer Bryden Cory, Reg Ankrom, Jack Freiburg, Chuck Scholz, County Board members Barb Fletcher (R-District 2) and Theresa Bockhold (R-District 7), Dave Bockhold, Erin Knapheide, Dennis Cashman, Brad Kestner, Carol Shaffer, Pam Shaffer and Katie Schelp.
Miss Clipping Out Stories to Save for Later?
Click the Purchase Story button below to order a print of this story. We will print it for you on matte photo paper to keep forever.