Hannibal attorney will go to trial on charges of tampering with a victim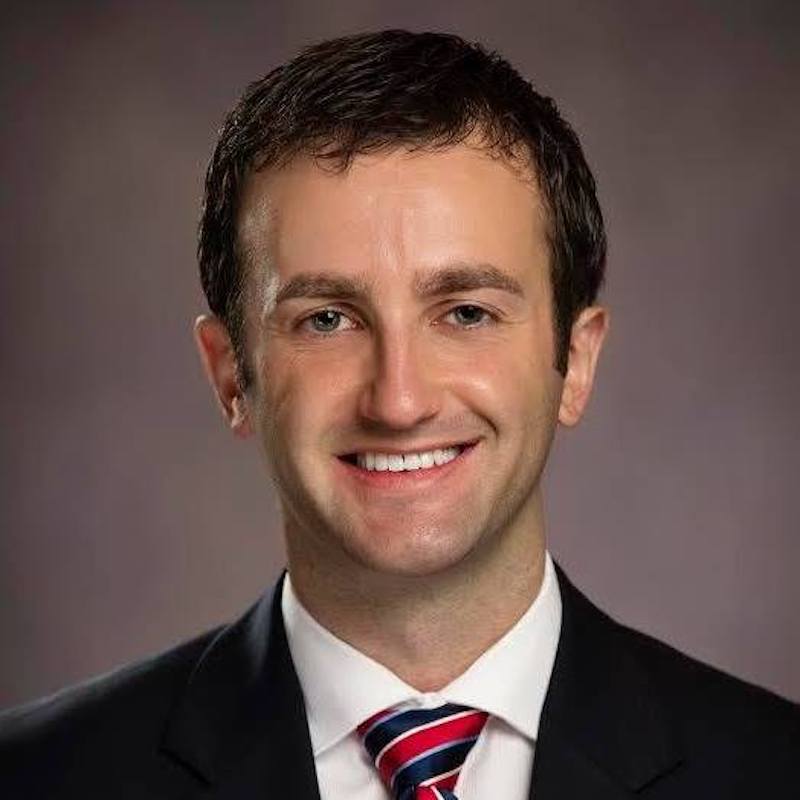 HANNIBAL, Mo. — After a preliminary hearing on Wednesday, the case against Hannibal attorney Tyler White — accused of attempting to tamper with a victim in a felony prosecution — will move forward to trial on a date to be announced.
White allegedly approached Kaylee O'Toole before a preliminary hearing on June 13 in a private jury room at the Marion County Courthouse in Hannibal and offered $4,000 for her not to testify against his client, Blake Schmalzer, 26, of O'Fallon, Mo. 
Schmalzer has been charged with domestic assault in the third degree and faces two charges of property damage in the second degree in connection to an April 10 incident.
Holly Conger-Koenig of Kahoka, associate circuit judge for the First Judicial Circuit, presided over the case. 
Three people were called to testify: O'Toole, White and Det. Ryan Lawzano of the Marion County Sheriff's Office.  
O'Toole testified that while in the private jury room, White offered her $4,000 "to make all of this go away."  She claimed White's offer did not come as a surprise, because Schmalzer had made the same offer.  
O'Toole said she told White he was attempting to bribe her and told him that is illegal. She said he denied the accusation, then quickly left the room. 
When Lawzano took the stand, he said video footage from the Hannibal courthouse confirmed White approached O'Toole and her mother, and the three went off-screen into the private jury room on June 13, the day of the preliminary trial. 
White did not deny a conversation took place in the room, but said he did not approach O'Toole about money. White said he was seeking a bond reduction and wanted to discuss O'Toole's perspective, as O'Toole and Schmalze had a "toxic relationship" that was often up-and-down. 
According to White's testimony, money was not mentioned until O'Toole brought up $2,600 in car damages — which White said he knew nothing about.
"I didn't do much talking. She was going on about battered wife syndrome and car damage. I just wanted to get out of there. I knew there would be no talk of bond reduction," White said.
White said he does not know where the $4,000 number came from. He claims he knew nothing about it until he received an email from Luke Bryant's office informing him about the charge. White was not aware any accusations were made against him until he received the email.
When Lawzano was on the stand, Special Prosecutor Alex Ellison of Bowling Green, Mo., questioned him about two phone calls he made to O'Toole.
Lawzano verified he spoke with O'Toole by phone twice on June 23. The first call was on a line that was not recorded, but Lawzano submitted a written report about the call. The second phone call was on a recorded line.
Asked why the first phone call was not recorded, which was when O'Toole first mentioned the incident with White, Lawzano responded he had not planned to do a full statement with her when he made the call. After O'Toole made the accusations against White, he called back on a recorded line to get more in-depth information. 
Ellison asked Conger-Koenig for permission to use the recorded call with objections from White's attorney, Mark Williams, of Kirksville, Mo. Williams questioned the authenticity of what was going to be played. 
Ellison presented the labeled CD to Lawzano, who identified it as the CD he gave to Ellison. Conger-Koenig allowed the recorded conversation to be played in the courtroom. Williams expressed concern that they were aware of the chain of custody of the CD.
The recorded phone call between Lawzano and O'Toole matched the same details of the $4,000 offer that O'Toole presented to the court in her testimony. O'Toole reiterated that when White offered the money, he stated it was "to make this all go away."   
When Williams questioned Lawzano, he pointed out a discrepancy between the recorded phone call and the written report that was made of the first unrecorded call. In the recording, and in her testimony to the court, O'Toole stated she was offered $4,000 by White to keep her from testifying. The written statement by Lawzano states she told him that White offered her the money to get a lesser charge for his client.
Lawzano said whatever was on the statement is what was said during the first call. Williams recalled what was said on the recorded line.    
"She didn't say that Tyler White offered her $4,000 not to testify, did she?" Williams asked Lawzano.
"Not to my knowledge," Lawzano replied.
Williams also asked Lawzano why he took the case to the office of Luke Bryant, prosecuting attorney for Marion County, before taking the accusations to White.   
Lawzano said because the case invovled a lawyer, he wanted to get it to another lawyer as soon as possible. Lawzano admitted he could have waited to talk to White before taking it to the prosecuting attorney's office.
Williams also said O'Toole is currently accused of making false reports in a pending case filed by the City of Florissant.
In his final statement, Ellison argued there was enough evidence to move forward with a trial.
Williams said the case "all boils down to credibility" and asked for dismissal. 
Conger-Koenig said credibility does not come into play at preliminary hearings and ruled there is probable cause to move forward with a trial. The trial date will be announced at a later time.
Miss Clipping Out Stories to Save for Later?
Click the Purchase Story button below to order a print of this story. We will print it for you on matte photo paper to keep forever.