Hannibal Free Clinic honors volunteers, team members at luncheon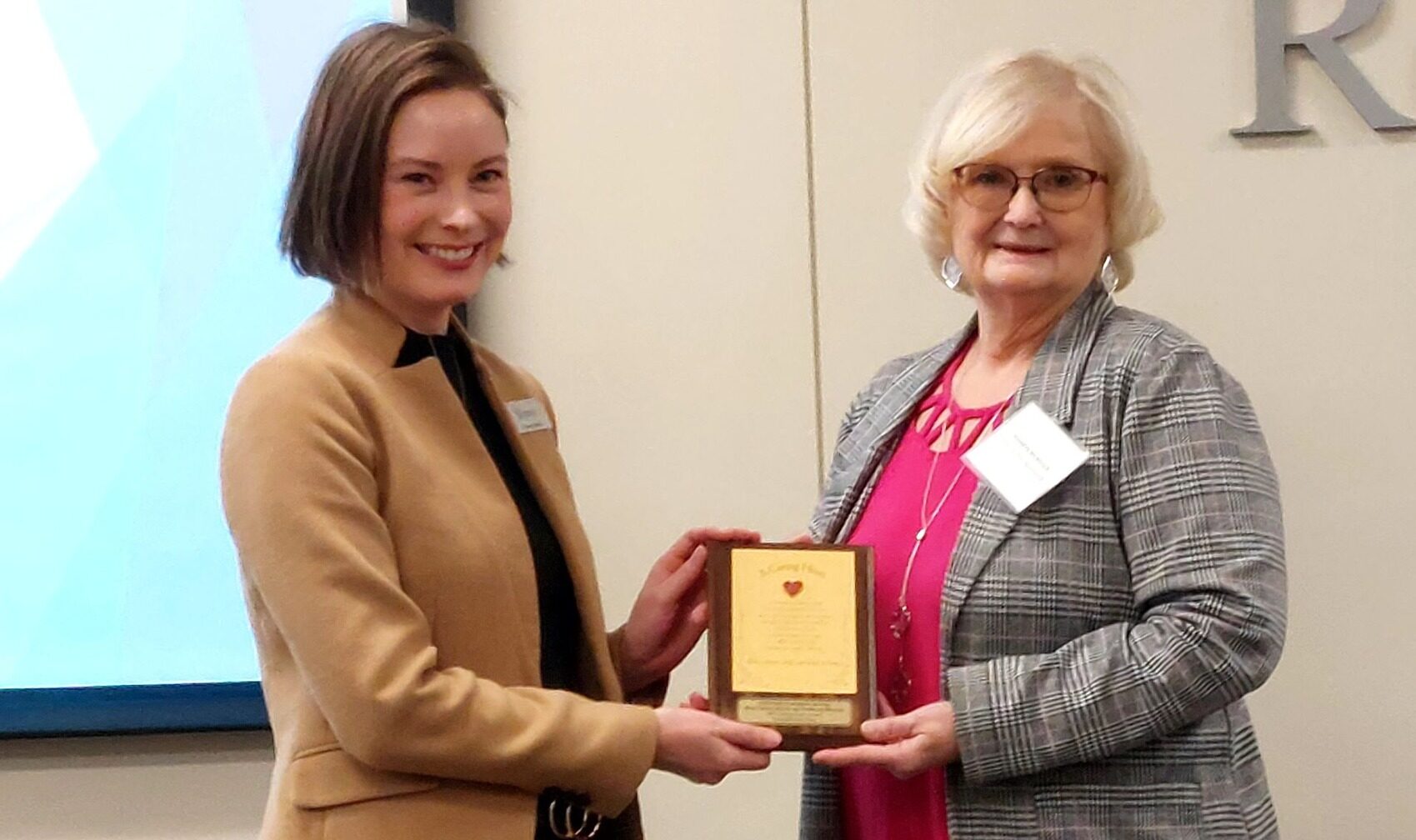 HANNIBAL, Mo — From a single father without insurance in need of medical care to a woman trying to manage a diabetes diagnosis, there are times when a person simply cannot do it alone.
Many people in the Hannibal community are not alone because of the Hannibal Free Clinic, which serves more than 2,000 patients annually. Every service offered by the clinic is a gift from local organizations and community members. The clinic is staffed with volunteer physicians, nurses and support staff who come in on their days off.
The clinic offers basic healthcare services, assistance with medications, dental extraction, support for accessing other healthcare services and a patient-centered medical home model. It is financially supported without state or federal assistance, and the community consistently comes through. The clinic has offered more than $22 million in medication and support since founded in 2007.
The clinic serves low income adults between 18 and 64 who do not have insurance, Medicare or Medicaid in Marion, Ralls, Monroe, Pike, Shelby and Lewis counties.
"Things have changed somewhat since they have had medicaid expansion, but there are still people out there working who don't get insurance and don't qualify for medicaid or their workplace does not offer insurance," clinic director Sharon Webster said. "Sometimes people are working part-time jobs, and they don't have an option for insurance. Even on the marketplace, they can't afford."
The clinic held its annual Volunteer Appreciation Luncheon Day at the Hannibal Regional Conference Center on Tuesday to thank people who have served the medical needs in the community. Webster said it was the first meeting in three years due to COVID.
This year's recipient of the Supporting Our Service Award was F&M Bank and the Riedel Foundation.
"The Riedel Foundation has supported the Hannibal free Clinic since before the first patient was released," Webster said. "The first grant was directed at bringing a consultant from Volunteers in Medicine to help get the clinic set up and running."
The Riedel Foundation since has assisted with several projects, including upgrades to equipment and technology.
"The most recent grant came in early 2022 when the dental panorex X-ray unit suddenly stopped working," Webster said. "The Riedel Foundation quickly responded and helped secure the funds to replace and upgrade the equipment, improving the care patients of the Hannibal Free Clinic receive."
Special recognition went to Betty Anderson, a 15-year volunteer who retired last November. Anderson was on the founding board of directors in 2007. She was referred to by patients and staff at the Hannibal Free Clinic as the "Med Lady."
"As you can see, she was well loved. We had a party for her where everyone came to say goodbye to her," Webster said, pointing to a teary-eyed Anderson across the room. "She still comes to visit and has lunch with us every now and then, but we miss her and she misses us."
The Caring Heart Award went to the Community Foundation Serving West Central Illinois and Northeast Missouri, a supporter of the clinic since early in its development.
"They have assisted with developing programs to provide assistance that some may consider outside the box, such as purchasing pneumonia vaccines, programs to assist patients with vision exams, share the cost of dentures, share the cost of access to exercise facilities, and replenishing healthy foods to assist patients on special diets," Webster said.
The Heartbeat Award was presented to "everyday, somewhat behind-the-scenes volunteers." Those honored were volunteers and team members.
Volunteers honored were:
Karen Suter
Carolyn Schreiner
Linda Kennett
Jean Kane
Team members honored were:
Linda Chou
Haley Hurst
Starla Dunn
"We appreciate all our volunteers, but these volunteers and team members have been the heartbeat of the Hannibal Free Clinic," Webster said. "Volunteers are at the clinic at least once a week to help with clerical and other needs. Karen manages our medication assistance program, a very large and detailed project in itself. Our team members go above to keep the clinic running."
Becoming a Patient at the Hannibal Free Clinic
To become a patient at the Hannibal Free Clinic, visit their location at 160 Progress Road to fill out an application. Bring a financial statement such as taxes or a paystub.
"We aren't real strict on that, but if we are going to get help from the drug assistance company, then we need to have taxes if possible or a check stub. After we get that information, then we can schedule an appointment," Webster said.
The medical home is a team with a pharmacist and RN health coach. They meet with patients more frequently than doctors to check for medication adjustments. A certified health coach helps identify an overall health plan.
"If the doctor says, you are going to need to lost 40 pounds, then the health coach can sit down and say, 'What's realistic? You aren't going to run a marathon, but start out by walking around the block or during commercials on TV.' She sets people up with realistic goals and kind of helps challenge them," Webster said.
Webster said one patient on the patient-centered medical home went from using 100 units of insulin to no insulin.
Since receiving and exhausting a donation directed to providing mental health services, the clinic is partnering with Clarity Healthcare to continue with those services.
To learn more about their services and to see if you qualify, visit https://www.hannibalfreeclinic.org/services.
Miss Clipping Out Stories to Save for Later?
Click the Purchase Story button below to order a print of this story. We will print it for you on matte photo paper to keep forever.