'I own up to all my actions': Nichols gets 24 months of probation on threatening public official charge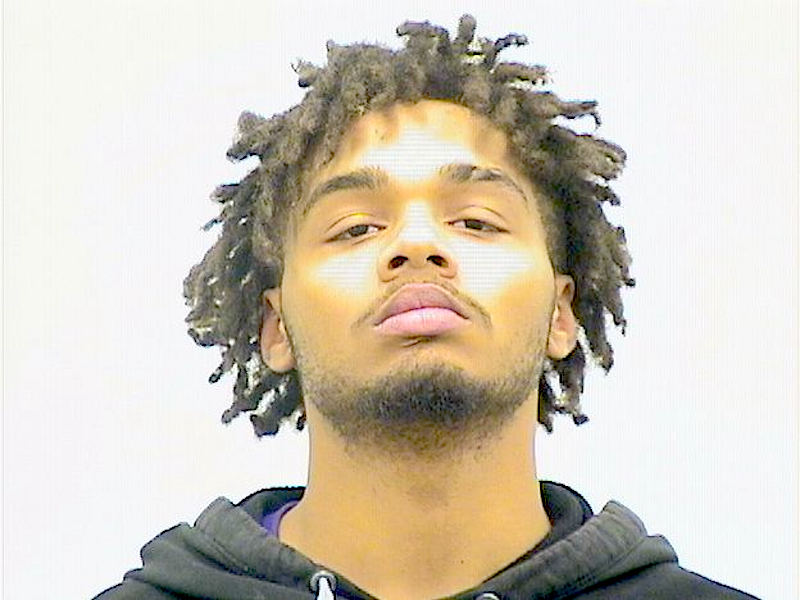 QUINCY — A Quincy man facing up to five years in prison after pleading guilty for threatening a public official received 24 months of probation instead.
As part of a straight plea, Chaeto Nichols, 19, had one count of aggravated discharge of a firearm, a Class 1 felony, and a misdemeanor charge of obstructing a peace officer dropped on March 7. He was released from the Adams County Jail that day after his $3,000 bond was reinstated.
Nichols appeared with Public Defender Christopher Pratt on Friday morning in Adams County Circuit Court for a sentencing before Judge Tad Brenner.
"You're obviously a bright young guy," Brenner said. "You are a young person who has a lot of potential, and potential is a loaded word. You have potential to have a good productive life, and you also have the potential for ending up in the system in the Department of Corrections and spending a majority of your life in the Department of Corrections."
Nichols was charged with threatening a public official in an Oct. 29 incident involving a family member. He posted $300 and was released Oct. 31.
Officers with the Quincy Police Department responded the next day to Sixth and Chestnut for a reported shooting. Initial witness information showed people in two vehicles were exchanging gunfire — one person was shooting through the sunroof of one vehicle — while traveling north on Sixth Street from Chestnut. Nichols was arrested Nov. 2 near Ninth and Lind for that incident.
An Adams County grand jury indicted Nichols twice on Nov. 17. The grand jury determined that he knowingly discharged a firearm at a vehicle, knowing the vehicle to be occupied.
The grand jury also determined he told Det. Kristopher Billingsley of the Quincy Police Department to wait until the handcuffs were off him and that he would "beat the f**k out of (Billingsley)." The grand jury also determined he said to Billingsley, "Bet y'all won't take the cuffs off, take out a gun and beat the f**k out of you, nigga," and that Nichols interfered with his own arrest and refused to follow commands from Billingsley.
Nichols told Brenner on Friday he has signed up for certified nursing assistant classes at John Wood Community College.
Both Pratt and Assistant State's Attorney Todd Eyler agreed with the pre-sentence investigation report that said probation was the best alternative.
"Mr. Nichols has not been making good choices," Eyler said. "He's been putting himself in situations which are problematic. He was not the person being arrested (on Oct. 29), and he was not the person the police were there to deal with, yet he created a situation that forced (Nichols' arrest). Now here we are. We have a 19-year-old individual who's going to end up with a felony conviction.
"If he's serious about taking the right steps in the right direction, he can turn this around. He can not see us again in this capacity. If he wants to make the wrong choices and goes down the wrong path, and he and I are probably are not going to get along, He's not going to like seeing me. If he wants to make the right choices, then probation is nothing but a win for him. The ball is in his court."
Pratt said his client has stayed out of trouble since March 7. He believed probation would give Nichols access to resources and services to help him.
"He has the opportunity to make a choice and step away and turn his life around," he said. "It appears as though that's what he's done here."
Nichols said in his statement of allocution that he appreciated what the court was doing for him.
"I own up to all my actions," he said. "I'm working on myself to be a better person. I've changed my life. Being in (jail) really taught me a lot."
Nichols was credited with spending 126 days in the Adams County Jail.
Miss Clipping Out Stories to Save for Later?
Click the Purchase Story button below to order a print of this story. We will print it for you on matte photo paper to keep forever.