Liberty Bank and North Adams State Bank complete merger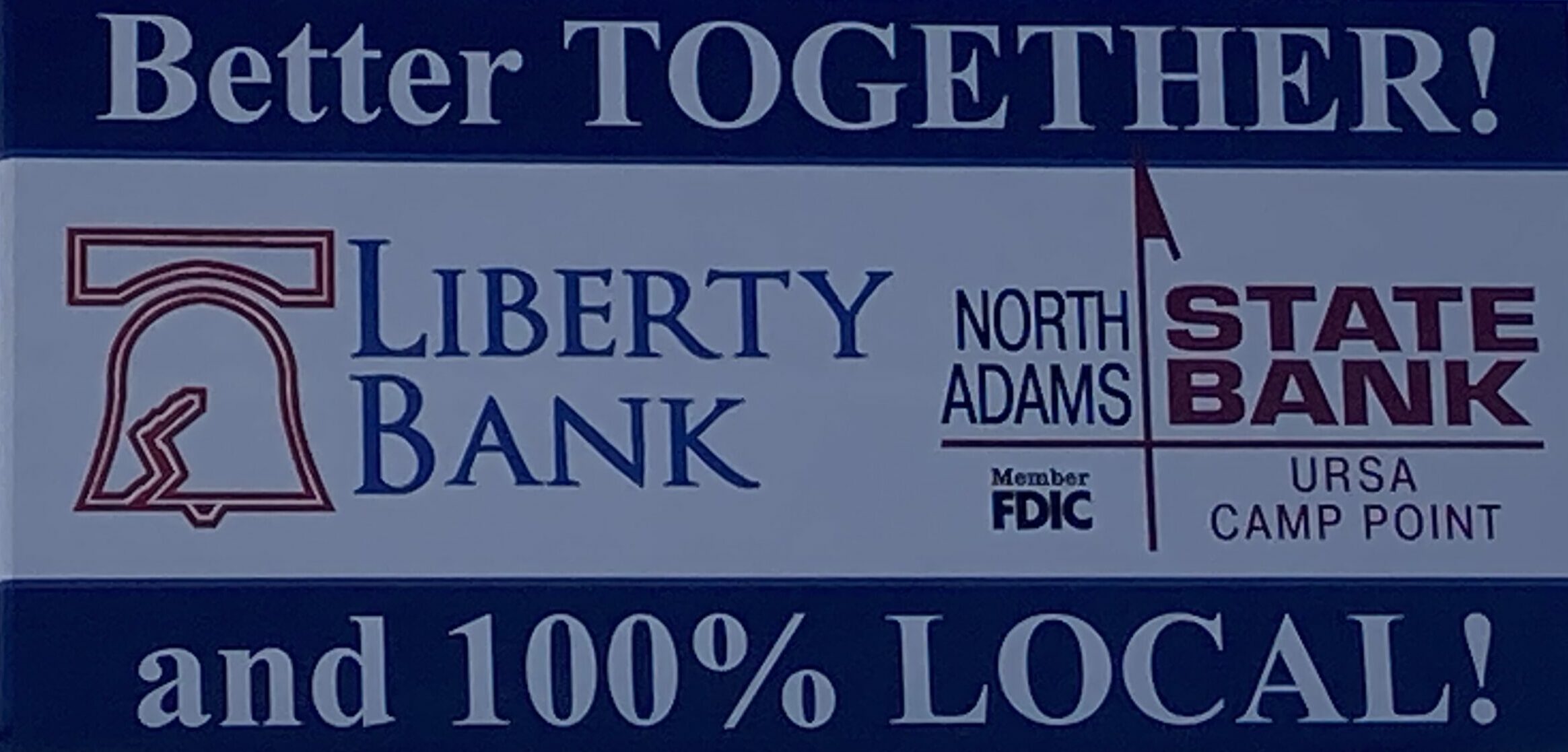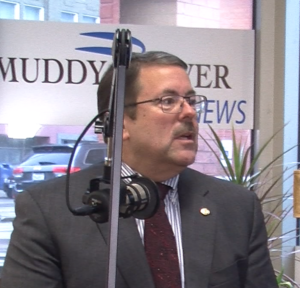 LIBERTY, Ill. — Bank regulators recently approved an application to allow Liberty Bancorporation, Inc., the parent company of Liberty Bank, and North Adams Bancshares, Inc., the parent company of North Adams State Bank, to merge.
The merger of the two "bank holding companies" was completed on Friday, November 10, but the transaction will not have an immediate affect on the two banks or their customers.
"Our two banks have always been friendly competitors, and we have worked well together for decades, such as helping each other with larger loans, and bouncing ideas off of one another" said Mark Field, President & Chairman of Liberty Bank.  "There is a long line of shared history between our two banks, with the Longlett family's involvement at Liberty Bank over the past many years, in addition to them helping to found the North Adams State Bank in November of 1980.  We have always worked together as good neighbors and friends."
Jeff Longlett, President & CEO at North Adams State Bank reiterated his family's history with Liberty Bank.
"My great grandfather, John H. Longlett, was on the board at Liberty from 1929 to 1954 and my grandfather, Raymond Longlett, served on the board as well, but he also worked full-time at the bank from the 1950's until he passed away in 1972," Jeff Longlett said. "Raymond was the bank's 'Cashier', which in those days meant that he actually ran the bank. The title of 'President' back then was more like what a board chairman is today." 
Jeff's father, John R. Longlett, has been the general counsel for Liberty Bank since 1975. He is currently Chairman of the Board for North Adams State Bank and is the last remaining founding member on the board.
John Longlett shared his thanks for all past, present and future customers. 
"North Adams State Bank opened its doors on November 10, 1980, as a community bank, has since remained focused on our community, and with the eventual merger with Liberty Bank, will continue as a strong community bank for years to come," John Longlett said. "For those who have supported us for the last 43 years, thank you.  Please continue your support to retain a strong community bank in the North Adams Community."
North Adams' former president and current board member Paul Pogue also has a shared history with the two banks as he was president at Liberty Bank (when it was known as The Farmers Bank of Liberty) and worked in Liberty for many years before going to Ursa in 1984 to take the helm at North Adams.
"We couldn't have picked better folks to partner up with to help us take care of our communities, our friends and our neighbors," Pogue said "And we certainly look forward to working together in order to take care of the financial needs of our area for many more years to come."
All staff members and board members of both banks will remain in place and the two banks will continue to operate independently for a period of time. 
"We are all about our people, including our customers, friends and neighbors as well as our own team.  We will obviously start working more closely together to see how we can best take care of our communities, while we collaborate with each other to guide the future of our awesome community banks," Field said. "The government keeps making it harder to remain independent, so we decided it would be best to band together and face the future challenges of our industry together." 
Eventually, the banks will merge together into one bank charter, which is a necessary step in order for all six facilities located in Liberty, Barry, Payson, Quincy, Ursa and Camp Point, to be fully accessible by all of the customers from either bank.  Further announcements will be made once that exact time line is known. 
Several technology upgrades will be taking place at Liberty Bank in the coming months, and a bank merger will not be final until those are all successfully completed, so the bank can ensure all customers are able to have a smooth transition with the least amount of disruption and inconvenience.
One thing that will change right away is that all Liberty Bank and North Adams State Bank customers will have immediate access to both banks' ATMs. 
An agreement was executed with the SHAZAM network to enable customers from either bank to be able to use all 10 ATMs to withdraw cash without any charges.  The ATM locations include:
Banks at 1002 N. Main St., Liberty; 1001 Highway 106, Barry; 4134 Broadway in Quincy and 213 W. Wood St. in Camp Point.
24-hour ATM's at 18th & State Streets in Quincy and in front of the Express Wash car wash at 408 E. Wood Street in Camp Point; and also the ATMs inside the Payson Fast Stop; Ursa Gem Stop; Loraine Gem Stop; and inside the Spirit Knob Winery, outside of Ursa. 
The bank also announced that a new 24-hour ATM location will be coming soon to 203 E. Collins St. (Highway 61) in Mendon.  That lot was purchased recently and is well-suited to accommodate a drive-up ATM that will be accessible to all customers in and around the Unity School District.
"If we do our job correctly, the customers won't even notice that there's been a change for now," Jeff Longlett said.  "All they should see are the constant improvements we are making in how we do what we do for them, in offering superior service and in keeping their money working right here at home."
"Our two banks are proud to be 100 percent local," Field said. "And that is increasingly rare these days as our industry sees constant consolidation.  All banks try to promote themselves as being 'local' but, in reality, many are headquartered miles away, and their ownership may even be further away from here.  We still feel strongly that local is better, and we are happy to continue to be a real community bank."
Miss Clipping Out Stories to Save for Later?
Click the Purchase Story button below to order a print of this story. We will print it for you on matte photo paper to keep forever.