Mayor seeking investigation into police chief hiring process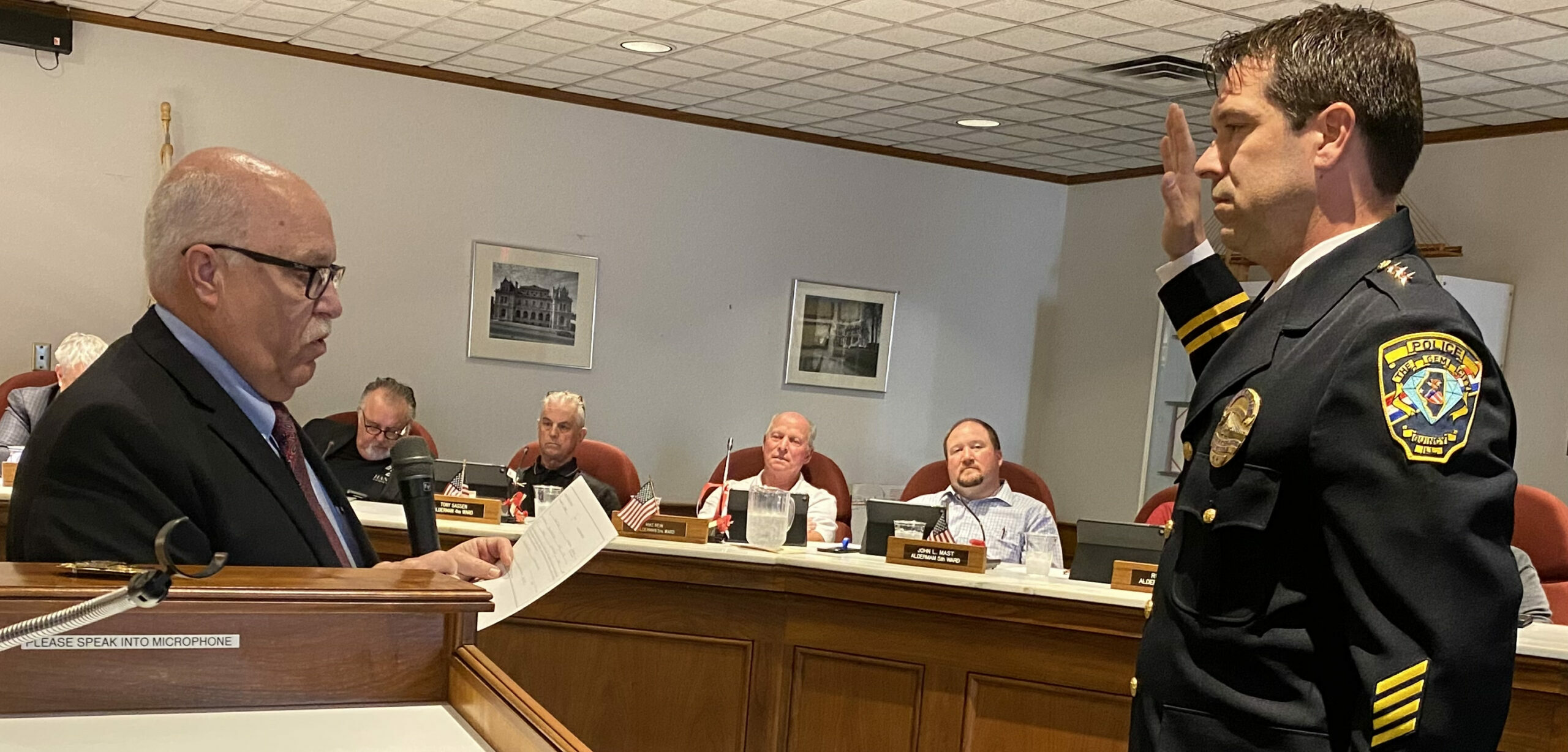 QUINCY — Muddy River News has learned that Quincy Mayor Mike Troup has requested an investigation into the way Adam Yates became Quincy's police chief.
"I have requested an investigation into the hiring process," Troup confirmed. "I want to say that Adam (Yates) has done everything I have asked of him. He has done a good job during his probation. My problem is with the process, not the person."
Troup said he wanted the Police and Fire Commission to extend the chief's probationary period to let the investigation play out. Troup said he could not comment regarding the substance of why an investigation is needed.
Troup has disagreed with the process the city uses to hire the leaders of the Quincy Police Department or the Quincy Fire Department. He believes the mayor's office doesn't have enough input. Troup asked State's Attorney Gary Farha earlier this month for his office to run an investigation.
Farha said he was informed following Tuesday night's closed session of the Quincy City Council meeting that Troup told aldermen there would be an investigation.
Farha said he had already met with Troup and Jeff Mays, the city's director of administrative services, at the courthouse on Dec. 12, where the city officials requested the investigation.
Farha told Muddy River News he declined, but recommended the mayor go through the channels of the Illinois Office of the State's Attorneys Appellate Prosecutor if he feels an investigation is warranted.
"I told him (Troup) 'I'm not going to get into this'," said Farha, who was a staunch supporter of Troup during his 2021 election. "The police department are my people. They are my witnesses. We have a job to do together to make this a safe community and I'm not going to jeopardize that relationship. Also, (Adams) County isn't going to pay for this."
Troup said he understood the state's attorney's concerns and his conflict. He also said the City of Quincy's attorneys have similar conflicts and Farha helped him get in contact with the appellate prosecutor. Troup said he believes an investigator will be assigned to the case sometime after the holiday season.
In February, Troup replaced Kerry Anders as a commissioner with Mike McLaughlin, a former Adams County Board Chairman who served on that body with Troup back in the late 1990's and early 2000's.
The commission then selected Johnathan Lewin, who had worked many years for the Chicago Police Department, for the post in May. But Lewin declined the job based on what he considered insufficient compensation and benefits, and Yates became chief as he was the commission's second choice.
"I welcome any investigation into any alleged misconduct," Yates said. "I believe in transparency and will assist with any investigation."
Police and Fire Commission Chair Barry Cheyne spoke before aldermen Tuesday night regarding mayor's request for an extension after Troup removed an item from the meeting's agenda that formalized a three-year contract for Yates with the commission's unanimous approval.
"It will be good to put some facts behind whatever this inquiry is to whoever is looking into it," Cheyne said. "We're looking forward to putting this matter behind us."
Troup will meet with commissioners at the next Police and Fire Commission meeting on Jan. 3. The meeting is expected to go into executive session to discuss the topic.
Miss Clipping Out Stories to Save for Later?
Click the Purchase Story button below to order a print of this story. We will print it for you on matte photo paper to keep forever.