Melvin J. "Bud" Niekamp, former Quincy School Board and Adams County Board member, dies at 83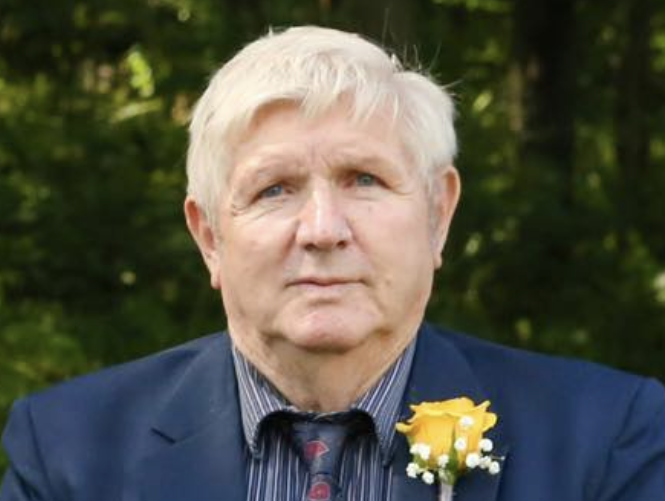 Melvin J. "Bud" Niekamp, a self-proclaimed watchdog of taxpayer money while simultaneously holding elected office on two public bodies before being challenged in court for his service, has died.
Niekamp, who made "Bud votes no" a standard part of many local reporter's stories over the years, was taken to court in 2009 by a group who wanted him off the Quincy School Board because they said it was against state law to serve on two elected boards at the same time as he was also a member of the Adams County Board.
Niekamp was first elected to the School Board in 1989 and to the County Board in 1992. As soon as he won the County Board seat, people questioned if it was allowable by state law.
He eventually resigned from the County Board in July 2009, taking away the issue the plaintiffs — which included two of Niekamp's fellow School Board members Carol Nichols and Bill Daniels — said was their concern, but they persisted in working to remove him on the grounds he was already a member of the Adams County Board when he was re-elected to a sixth four-year term on the School Board in April 2009.
"I will now have more time to work at my disposal to concentrate on the pressing issues facing the Quincy School Board, as President. Our board needs to work to lowering class size, and operate our district without backdoor referendums, gaining the trust of the people in our district, etc. These are some of my goals, as President," Niekamp said in his resignation letter to the County Board.
But, he had also ascended to become president of the School Board following the resignation of Glenn Bemis as board president in June 2009. So in November 2009, the School Board voted to strip the president of all duties except those required by law, and grant them to the vice president. Vice President Tom Dickerson even signed the diplomas of QHS graduates that year, instead of the president signing them as is the usual course. Niekamp was allowed to sign the diplomas of two grandchildren he had graduating that school year.
All other six School Board members at the time signed a letter asking Niekamp to step down as president. Those members were Bemis, Dickerson, Daniels, Curtis Lovelace, Dr. Steve Krause and Jeff Mays.
Robert Adrain was Niekamp's attorney through most of the episode, but had to resign from Niekamp's case in 2010 when he was elected as a Circuit Court Judge.
Niekamp resigned from the president's position in 2011, but won re-election to the School Board that year while Dickerson did not. Dickerson was re-appointed to the School Board though because Niekamp held two seats at the time because he had run for re-election while still serving. He eventually kept the seat he won for re-election when the School Board vacated the seat he won in 2009 and reappointed Dickerson.
Niekamp was usually the leading vote-getting among the multiple people who ran for School Board, until he was defeated in 2015. He had staunch public support for years, but the protracted legal effort to remove him eventually had taken its toll.
For years, Niekamp owned and operated Bud's Speed and Machine, located at 5511 Gardner Expressway.
He and his wife, Judy, have three children. One of his grandchildren, Ryan Niekamp, was an Adams County Board member before being appointed Adams County Clerk and Recorder.
Melvin J. "Bud" Niekamp was 83.
Miss Clipping Out Stories to Save for Later?
Click the Purchase Story button below to order a print of this story. We will print it for you on matte photo paper to keep forever.