MUDDY RIVER VIBE: Trucking the Town, A food revolution in "The Q"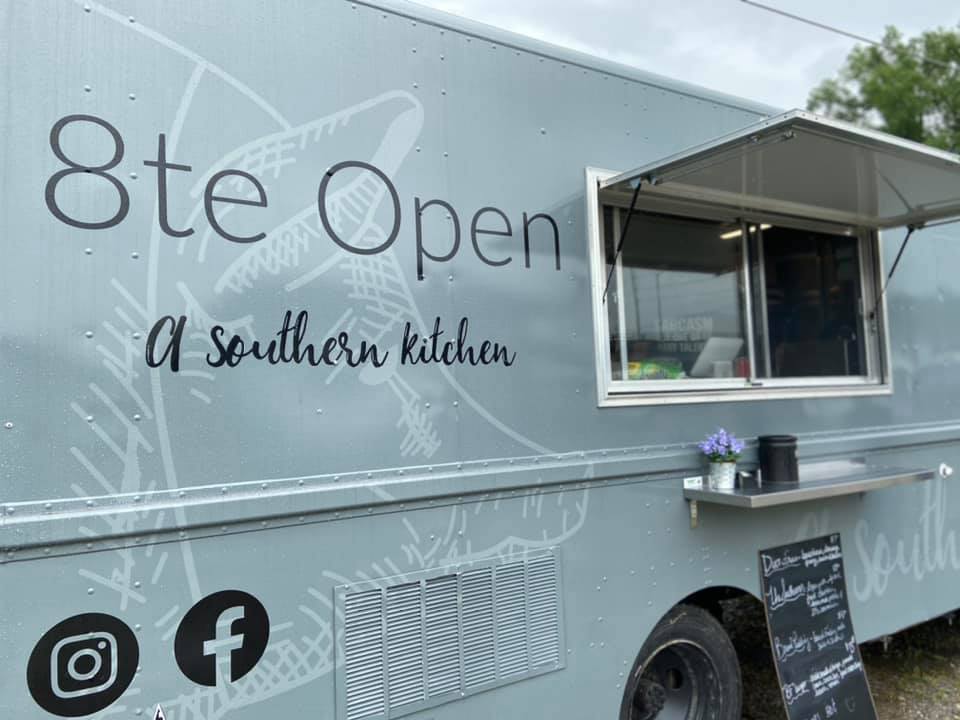 By BRITTANY BOLL, #Qmunity Connoisseur
Tacos? Burritos? What's coming out of your truck?
From survival to trend, back to survival again, food trucks have been a part of the ever-changing food world. Here is your look inside the magic mobiles and the newest addition to our food #Qmunity.
Charles Goodnight invented the chuck wagon in 1866 to feed cattlemen and those riding the rails to heed Horace Greeley's call to "Go west, young man."
This model for feeding America morphed from train food carts for travel to mobile sausage stands parked outside of major universities. Fast forwarding through the food truck's awkward teenage years of being the Oscar Meyer Wiener Mobile, and we find ourselves seeing the truck's true identity.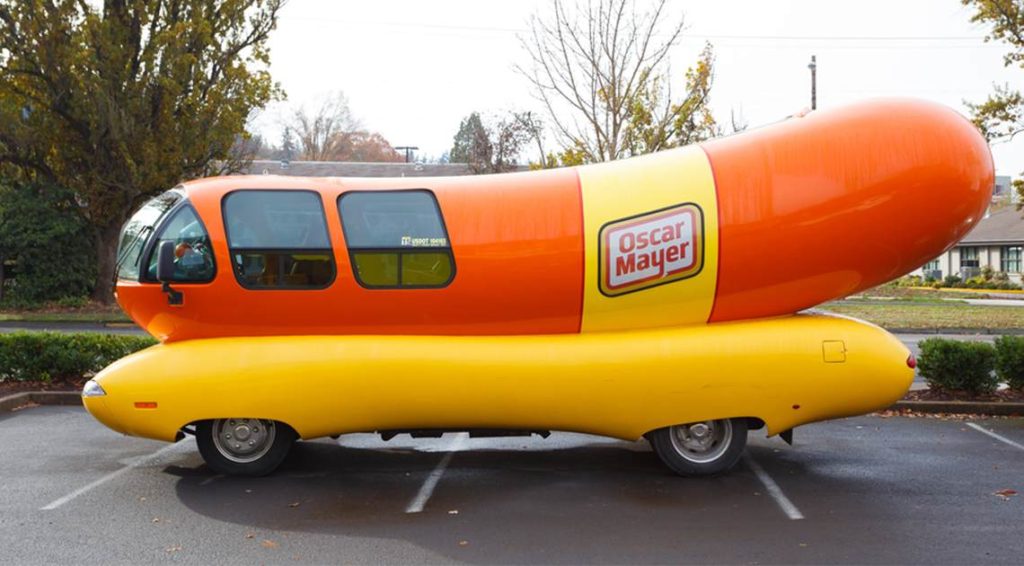 Raul Martinez converted an old ice cream truck into the nation's first taco truck in 1974 and parked it outside an East Los Angeles bar. The food truck came into its own, and a phenomenon was born. Martinez used the truck as a steppingstone to eventually build his multi-million dollar King Taco food chain.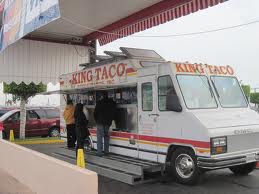 Soon the food truck scene began to catch on and evolved from steppingstone into a hard location. It was more than just a trend among the hipster community. It was becoming a way of life for some on the Pacific Coast. The food truck as the end goal did not sit well with some brick and mortar establishments.
"Numerous laws and regulations have been put in place across the country in order to curb the number and location of mobile food vendors," according to Lynn Brown, author of "The Rise of the Taco Truck."
Regardless, the mobile food scene is ever growing. And in the aftermath of the 2020 COVID pandemic, some would consider the wheels to once again be vehicle for survival. Small businesses around the world have been impacted first by the COVID pandemic shutdown and now by employee shortages. The brick and mortar scene may not be what it used to be. Small businesses also are seeing changes in hands on building ownership, as the real estate market has been moving at record rates. The food truck seems to be the wave of the future.
Quincy now has several food trucks so people can experience this trendy treat. One is a food truck with a different kind of vibe, the up and coming, underground yet already infamous 8te Open.
8te Open is a "Southern Kitchen" food truck been popping up at random local events advertised on Facebook. After seeing all of the delicious photos, I had to jump on the foodie wagon and try, well, one of everything. It was a culinary masterpiece experience that my family feasted on. The menu changes from event to event, with the "BF Burger" and/or "The Southerner" (a fried chicken sandwich) being consistent features. The disco fries will make any mouth dance. And bready or not, here I come for the bread pudding dessert.
Recently, I asked chef Jared Tipton questions about the truck that is all the rage. Tipton and his wife, Kimberly Tipton, are Quincy natives. They started operating 8te Open last year. As a 2006 culinary school graduate, Tipton has been cooking for 15 years. While taking a food hiatus to serve in the Marine Corps Infantry, he continued to keep notes and learn things throughout his experiences to help mold him into the culinary artist he is today. 8te Open started in December 2020, catering events and waiting for spring to roll around.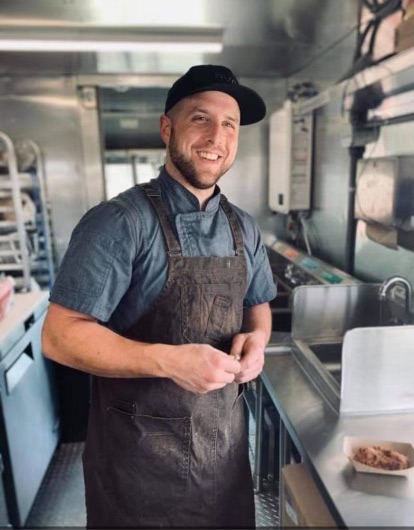 "Now that it is nice, it is going to be on like a pot of neck bones." Tipton said.
(I have no idea what that means, but it sounds cool. Do I have to try a neck bone now?)
Tipton acquired the truck from a company out of Virginia that takes older fleet trucks and converts them into custom kitchens based on the buyers' desire.
Tipton credits his kitchen to many people who helped make the truck happen and the culinary influences that inspired him along the way. One of those influences is a secret gem on the menu called Mema Odessa's bread pudding.
"I had this line cook, Leo Johnson, who worked for me in North Carolina, and his grandma/mema's name was Odessa," Tipton said. "She taught Leo three things: pimento cheese, collard greens and bread pudding. I always feel no matter how high I might be in the culinary hierarchy, there's always something to learn. So with Leo's blessing, I have kept the recipe in my repertoire. I will be unleashing the collard greens this summer."
Check. I'll be adding collard greens to my summer foodie duties, along with neck bones.
There are health licenses, city licenses and ordinances to follow. One of the challenges is location. Where can he park the truck? Where can I get my disco fries?
Tipton explained the city has two options: a peddler's permit and a mobile vendor's license that allows for operation on public roads. He opted for the peddler's permit since it fits his event style of service. Tipton said the biggest obstacle was finding a standard brick and mortar kitchen to operate out of. He needed one that had been inspected by the health department where he could do his meal prep, overnight storage and cleanup. Tipton reached an agreement with his church, Salem Evangelical, who provided him with a kitchen. He said both the health department and the City of Quincy were both helpful in answering questions and getting the ball rolling.
The food truck scene is undoubtedly growing and an attraction for many. A small drive to Affton, Mo., just south of St. Louis, will lead you to one of the newest attractions called "9 Mile Garden" — a little slice of food truck park culture right here in the Midwest.
The Quincy Park District's regulations regarding food trucks in Quincy's parks are pretty vague. Park District officials aren't allowing the Tiptons to park in a park unless they are tied into a sponsored event in a park. Food truck owners can seek special event permits to use a park. The Park District just doesn't want a half-dozen food trucks lining up in a park if people are just trying to hang out and enjoy peace and quiet.
Tipton and I hope these regulations are revisited in the future as the food truck scene continues to grow. The use of location could generate income for any additional park maintenance by selling the appropriate license.
The Tiptons wanted to thank Quincy Brewing Company, South Side Boat Club and Smith Brothers Powersports for allowing him to serve his food at their locations during events. You can try 8te Open on Memorial Day Weekend as it will be serving at the Quincy Brewing Company, 110 N. 6th, from 5-9 p.m. on Thursday, May 27; at Smith Brothers Powersports, 5101 Oak, from 5-8 p.m. Friday, May 28 for the end of the year Educator Appreciation special (25 percent off for all educators); and from 4-7 p.m. Saturday, May 29 during their debut at Spring Street Bar, 17th and Spring.
Later! Brittany
Miss Clipping Out Stories to Save for Later?
Click the Purchase Story button below to order a print of this story. We will print it for you on matte photo paper to keep forever.