National Pit Bull Awareness Month: a 'misunderstood breed'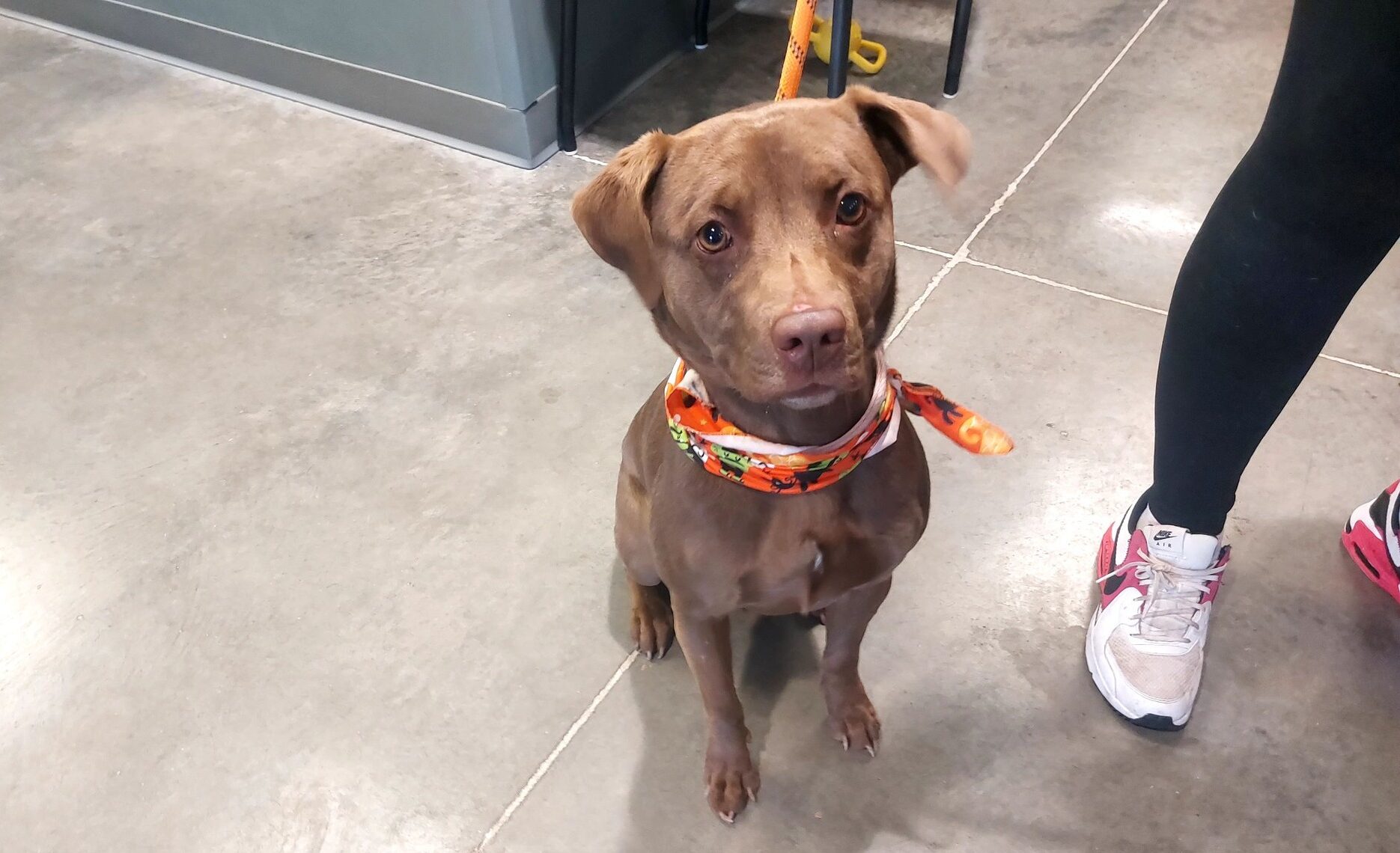 HANNIBAL, Mo. – Austin and Crew are two pit bull puppies from a litter born at the Northeast Missouri Humane Shelter born 18 hours after someone brought their pregnant mom in.
Only a few months old, the two healthy pups are happy to greet guests who come to visit them at the shelter. Three of their litter mates have homes waiting for them after they are weaned, but Austin and Crew are still available for adoption.
Austin and Crew are two of seven adoptable pit bull breeds currently at the shelter. The other five are Nixie, Kat, Logan, Hamilton, and Whitney.
October is National Pit Bull Awareness Month, which celebrates the breed and promotes education on what some call a "misunderstood breed."
The pit bull is not one breed, but refers to four pedigreed breeds of dogs including the American pit bull terrier, American Staffordshire terrier, Stafforshire terrier, and the American Bully.
According to the educational website Critterfacts, pit bulls are "arguably one of the most villainized and misunderstood dog breeds."
Often associated with criminal activity, dog fights and aggressive behavior, the website reports that pit bulls are "euthanized at a much higher rate than other breeds at shelters." In fact, 51 percent of pit bulls in the shelter die there, because of their breed.
According to Critterfacts, the misconception that pit bulls are prone to violence derives from the British Isles in the 19th century when bull dogs were often bred with terriers and raised to fight. They were released into a pit to fight rats or each other.
Pit bulls played a different role when they came to America with British immigrants before the Civil War. "Pit Bulls were now bred primarily to fulfill the roles such as farming, protection, watching children, and companionship."
Elise Blue, director of the Northeast Missouri Humane shelter, said pit bulls were once considered a "nanny dog."
This rings true in the 1922 silent short "Our Gang" comedies when "Little Rascals" was first filmed, depicting a quintessential American childhood. The gang's favorite tagalong was Petie, an American Staffordshire Terrier. Petie was known for the black ring around his eye–which was drawn on by the television studio.
Blue said pit bulls later became a status symbol for dog fighting in America as well, changing their reputation from family-friendly to dangerous animals. The more dogs bred into the fighting ring, the more aggressive the breed became known for.
Michael Vick, former quarterback for the Atlanta Falcons, served two years in prison after he was arrested in 2007 for hosting dog fighting on his 15-acre farm in Surry County, Virginia. Most of the 70 dogs found on his property were pit bulls.
Blue said a common misconception about pit bulls is their ability to lock their jaws when they bite down. She said x-rays have proven a pit bull's jaw is the same as other dogs, although they might have a stronger bite.
Blue is a lover of the breed, and recognized them as great family dogs when they are raised to be. She said it boils down to being a good dog owner, and pit bulls who are raised in a loving home are almost always loving and approachable dogs–just like other animals.
Some pit bulls at the shelter are sent to obedience training through the Puppies for Parole program, which offers selected offenders in Missouri prisons to teach dogs basic obedience and socialization skills to help them become more adoptable.
Those who work and volunteer at the Northeast Missouri Humane shelter spend time getting to know the animals who are up for adoption. They are categorized accordingly to ensure the safety of pet owners and the animals.
Three of the five adult pit bulls available for adoption are Puppies for parole graduates, including Kat, Nixie, and Logan. All five adults are listed as good with kids and other dogs. Nixie, Hamilton and Whitney are also safe around cats.
Blue said the best thing about pit bulls is their favorite expression. "They have the best smile," she said.
View all adoptable animals at the shelter here or click on photos to see individual information on each adoptable pit bull breed.
Miss Clipping Out Stories to Save for Later?
Click the Purchase Story button below to order a print of this story. We will print it for you on matte photo paper to keep forever.