New counsel appears in murder case, but Williams doesn't; county funds may be used to hire expert to review evidence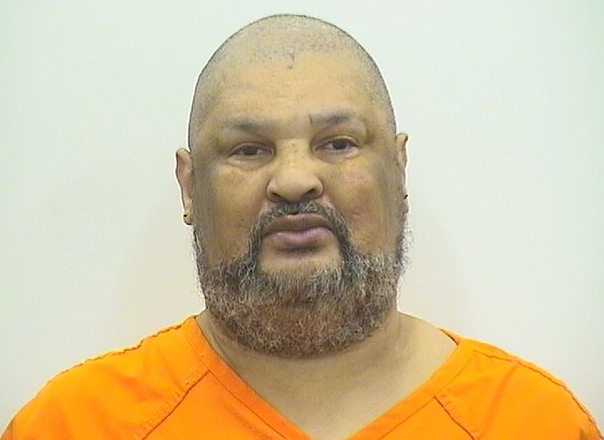 QUINCY — Carlos Williams has been in the Adams County Jail for 29 months awaiting his trial in the 2019 murder case of Orlando Smith.
However, when he was scheduled to appear in Adams County Circuit Court on Wednesday for a status hearing in front of Judge Roger Thomson, Williams wasn't there — twice. He didn't appear for his 8:45 a.m. hearing, nor did he appear for the rescheduled hearing at 10:30 a.m.
"The issue he reported to me was that he was having issues with his knee, and he has not previously been required to wear big leg shackles to court," said Vanessa Pratt with the Adams County Public Defender's Office. "I will check with the jail staff about whether or not he has been required to wear those leg shackles."
Pratt is serving as co-counsel with Quincy attorney Nick Rober to represent Williams. Thomson appointed Rober, who has his own private practice, on Feb. 10.
Chris Pratt, also with the Adams County Public Defender's Office, was entered as Williams' attorney on Nov. 21, 2019. Three jury trials were scheduled for 2020, but all were pushed back. The case then was stricken from the December jury docket.
Chris Pratt withdrew as Williams' attorney on Feb. 17, 2021. John Citro, another public defender, was named as Williams' attorney six days later. A jury trial was finally set for Oct. 12, 2021, but on Sept. 15, 2021, the case was continued until Jan. 10, 2022.
Citro then informed Judge Robert Adrian on Jan. 5 of a potential conflict of interest by representing Williams.
Rober told Thomson on Wednesday he isn't ready to place Williams' case on a jury docket.
"There are several reasons for that," Rober said. "The first one that came to our attention today is that Mr. Williams has not yet reviewed the voluminous discovery in this matter. … Frankly, it took three days to download onto a one-terabyte hard drive the amount of discovery that is actually in this case. We will have to get that over to Mr. Williams in paper form, and there are numerous videos that also need to be reviewed by Mr. Williams.
"I can say with a high degree of certainty that Mr. Williams is OK with any delay of setting this on a jury docket in an effort to be familiar with the case."
Rober also said he would make a motion to ask for funds from the county to hire an expert to review the scientific evidence in the case.
Thomson scheduled a status hearing for June 1 and asked Rober to have submitted all of his motions by May 18.
"We'll probably know a little bit better (by June 1) about where we stand and when this case can actually proceed to trial," Rober said.
Williams, 58, is accused of killing Smith, 20, by strangulation between May 27-30, 2019. Smith's body was found May 30, 2019, in the 200 block of Koch's Lane.
Williams was arrested Nov. 19, 2019, when he appeared in court in an unrelated case. He has pleaded not guilty to the charges and since has remained in the Adams County Jail on a $5 million bond.
Miss Clipping Out Stories to Save for Later?
Click the Purchase Story button below to order a print of this story. We will print it for you on matte photo paper to keep forever.