Park Board president: 'we have to financially take a hit on' Indian Mounds Pool as it loses $57K this year and needs nearly $200K in repairs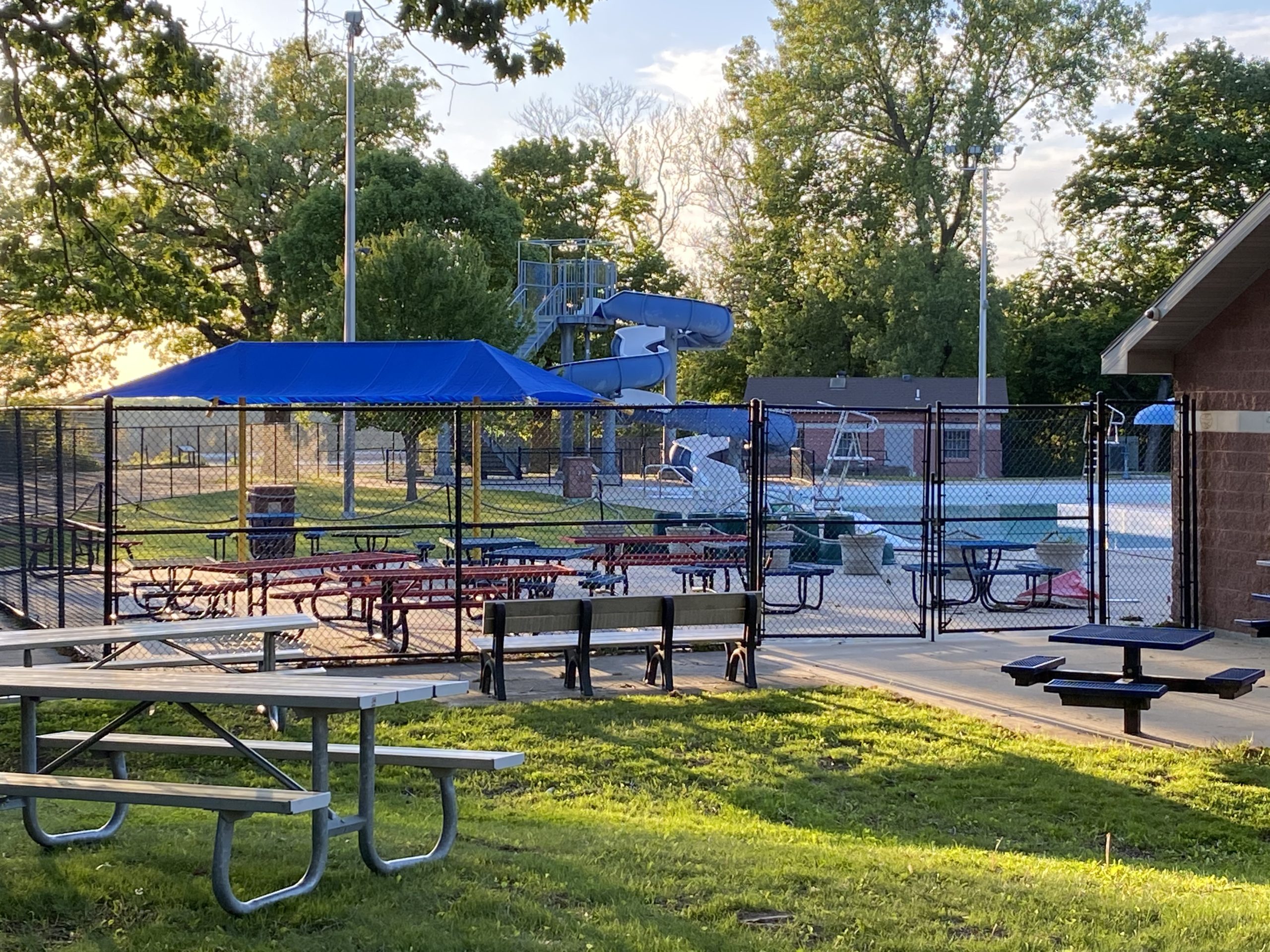 QUINCY — Indian Mounds Pool lost more than $57,000 in 2021, and the Quincy Park Board voted Wednesday night to spend $173,000 on a filter replacement. Yet Park Board President Roger Leenerts says the board will continue to fund the city's only public pool.
"We feel that this is a service to the community, just like any other program. We have to financially take a hit on that," Leenerts said.
Indian Mounds had 10,899 paid swimmers in 2021, the first time that figure topped 10,000 since 10,765 swimmers visited the pool in 2017. Concessions at the pool totaled $23,566, also the highest number since 2017.
The filter at Indian Mounds Pool is 33 years old. Small leaks were discovered at the end of the summer. Two bids were received for the filter replacement, with the low bid coming from Derhake Bros. Excavating and Plumbing for $173,100. The project should be completed on or before April 15, 2022.
"Staff was shocked when they were closing the pool down and discovered a major problem, but it's good that (the leaks were discovered) at the end of the year," Leenerts said. "When you're not in an emergency, you're able to get quotes. People don't have to come in and do it during emergency times but instead over an extended period of time."
Baseball, softball, soccer numbers all on rise
Mike Bruns, director of program services, painted a rosy picture for Park District programming in 2021. Youth baseball, girls' softball and t-ball had 1,025 players — an increase of more than 200 players since 2017. Spring and fall soccer had 1,302 players — an increase of nearly 800 players from 2017. Concessions at the Batting Cage, which closed Monday, is estimated to have $39,000 in revenue, one of the highest years ever.
Two new programs were among highlights noted by Bruns. A family scavenger hunt had 200 participants, and nature programs in the spring, summer and fall attracted 345 participants. Youth golf lessons offered at Westview Golf Course and an archery class also attracted more than 100 participants each.
Bruns said a 3-on-3 basketball tournament could be added to next year's offerings, as well as a disc golf event for youths and a monthly family activity at the Batting Cage. He said he hopes to expand the nature programs and nature walk expeditions, the Summer Adventures program and the mountain biking programs.
Cart rentals to increase $1 for nine holes, $2 for 18 holes at Westview
Commissioners also:
Approved a 2.58 percent salary increase for all non-union employees and a .62 merit/in-grade increase. The total amount budgeted for salary and merit increases is expected to be $23,456.
Discussed fees for shelters, special events and services. No facility fee increases were proposed. A recommendation was made to raise the fee 10 cents per square foot for boat slip rental at Art Keller Marine. Golf cart rentals at Westview Golf Course were recommended to be raised $1 for nine holes and $2 for 18 holes, but greens fees would remain unchanged. Junior green fees would be cut from $17 to $12. Admission fees would rise $1 and season passes would rise $5 at Indian Mounds Pool. The all-day turf field rental fee was recommended to increase by $30 to $200 in 2022. The four-hour rate would be $100. All fees at the Batting Cage would see at 25-cent hike.
Chose to no longer offer the Quench Buggy to the public. The Quench Buggy was donated to the Quincy Park District by the Avenue of Lights, Inc. in late August 2015. The buggy, which cost $30,000, was to be used at Park District events to provide filtered water, but it had been rented just twice in the past two years.
Approved the annexation of 26 properties into the district. The properties were previously annexed by the city of Quincy. Several of the properties were on Koch's Lane, Highland Lane or North 18th Street — all just a short walk from Bob Mays Park.
Miss Clipping Out Stories to Save for Later?
Click the Purchase Story button below to order a print of this story. We will print it for you on matte photo paper to keep forever.