Quincy man gets seven years in prison on child porn, meth possession charges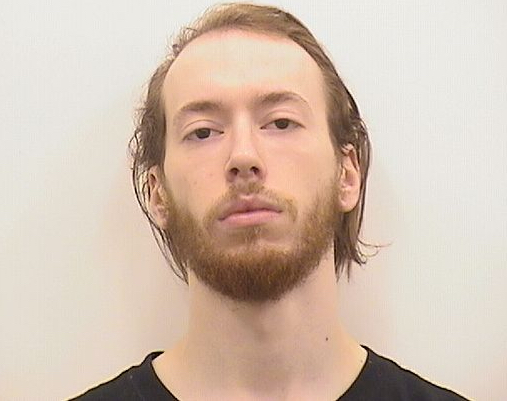 QUINCY — A Quincy man was sentenced Monday afternoon to seven years in the Illinois Department of Corrections after pleading guilty in August to one count of child pornography involving a child under the age of 13 and one count of unlawful possession of methamphetamine.
Jeremy Windsor, 23, appeared before Judge Robert Adrian in Adams County Circuit Court with his attorney, Public Defender Christopher Pratt. Windsor's time in the Illinois Department of Corrections was capped to seven years in a plea deal he agreed to on Aug. 24.
Adrian sentenced Windsor to five years on the child pornography charge and to two years on the methamphetamine possession charge. He will get credit for 259 days already spent in the Adams County Jail. He will serve 50 percent of his sentence in the Department of Corrections, because the statute for that charge calls for day-for-day credit.
The Quincy Police Department started its investigation March 22 when it received a tip about child pornography existing on someone's social media account. QPD issued multiple search warrants to various Internet entities, and detectives contacted Windsor on May 10 at his residence.
Windsor was interviewed, and his residence on Quincy's south side was searched. He admitted to activity involving the child pornography, and a search of the residence and of Windsor revealed a small amount of methamphetamine, as well as meth paraphernalia. He was lodged in the Adams County Jail.
Windsor's sentencing was postponed three times — once because a pre-sentencing investigation report was not complete, once because Public Defender Vanessa Pratt was sick, and once because Pratt accepted a job as a law clerk in the office of Justice Amy Lannerd in the Fourth District Appellate Court. Christopher Pratt was assigned to Windsor's case on Dec. 7.
Assistant State's Attorney Laura Keck noted in her argument that Windsor was in Blessing Hospital with mental health issues in 2020. When he was released in August 2020, Blessing Behavioral Health recommended mental health counseling for him.
"That was his opportunity," Keck said. "He knew from the professionals he should get into mental health counseling, but we don't have any information that he actually did. Instead, the defendant actively was seeking out child pornography and then started using methamphetamine."
She also said Windsor was not taking responsibility for his actions, saying he "minimized" what was going on by explaining that he couldn't get pop-up ads on his computer to go away while he was searching "the dark web" to look at stories about news and politics.
"As the probation department indicates, that is not somebody who is going to be a successful candidate on probation, and it's not somebody who's going to be successful with sex offender treatment," Keck said.
She asked for Windsor to receive five years on the child pornography charge and two years on the meth charge.
Christopher Pratt told Adrian that Windsor's stepfather would provide a stable home if Windsor were to receive a sentence of probation. He also provided a letter from Windsor's grandparents on his behalf. He noted Windsor's lack of criminal history, with only a misdemeanor offense from Pennsylvania.
"Our goal here today is to restore Mr. Windsor to be a contributing member of society, one way or another," Pratt said. "Whether the court determines a term in the Department of Corrections or a term of probation, the question is which of those sentences is going to best achieve that goal?"
Pratt said the pre-sentence investigation showed Windsor had troubles as a child, issues with substance abuse, mental health issues and the underlying actions of a child pornography charge which all need to be addressed. He asked Adrian for a sentence of probation.
"The Department of Corrections, in their infinite wisdom, has decided to house almost all of the offenders charged with sexual offenses in segregated institutions," he said. "I understand that logic to some degree. What that means is if Mr. Windsor will be with other individuals who certainly could not possibly be a worse influence on him when he's in the Department of Corrections. You have that versus a term of probation, where he can have access to all the services that he so clearly needs."
Windsor said during his statement of allocution that "nerves got the best of me" when he made previous statements.
"Being 23, it is terrifying to be in prison," he said. "But I've had some people in here who have been able to lift my spirits up. I do want to say that I have 100 percent sincerity … that this is something that I have done. I'm not proud of it.
"I will take on these difficulties, these hurdles in my future. I do want to get psychiatric treatment, not just for substance abuse but for other occurrences that have happened from childhood to now. This is something I will give 150 percent effort to change. I want to seek the court's forgiveness."
In making his ruling, Adrian said numerous photos were found in Windsor's possession, and "every one of those technically could have been another offense."
Adrian also said to Windsor that counseling is available in the Department of Corrections, and "I hope you take advantage of it."
Miss Clipping Out Stories to Save for Later?
Click the Purchase Story button below to order a print of this story. We will print it for you on matte photo paper to keep forever.