Quincy Police and Fire Commission recommends Vahlkamp as next fire chief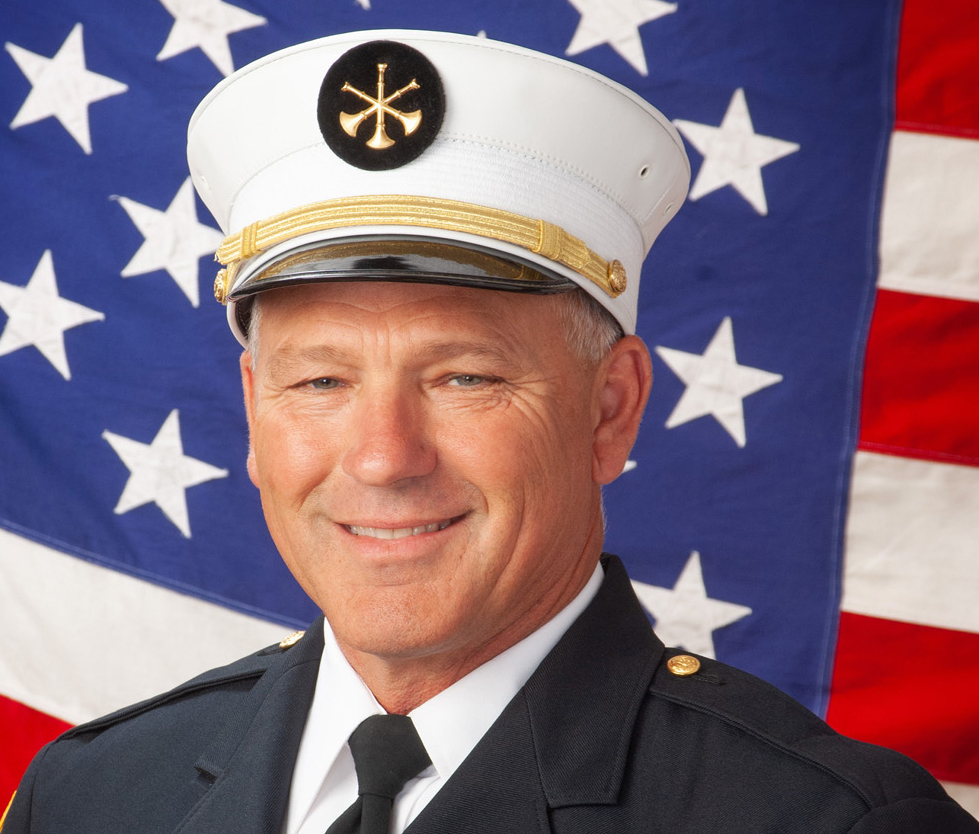 QUINCY — Assistant Fire Chief Bernie Vahlkamp has been recommended to city's next fire chief, according to the agenda for Monday night's Quincy City Council meeting. Vahlkamp succeeds Joe Henning, who is stepping down on July 15 to take a teaching position at Western Illinois University.
Vahlkamp was one of three finalists for the position. Each of them did final in-person interviews this week with the three members of the Quincy Police and Fire Commission — Kerry Anders, Barry Cheyne and Steve Meckes. They also met with another group of people led by Quincy Mayor Mike Troup.
One of the other candidates was internal, and the other one was external. Quincy has never hired someone outside of the Quincy Fire Department to be the city's fire chief.
Vahlkamp, 53, has been with the Quincy Fire Department since August 1997.
"I've always wanted to aspire to go up to the higher ranks of the fire department," he said. "I guess I never thought I would be able to have that opportunity, but when Chief Henning decided he was going to retire, I decided I was going to try for it. I appreciate the challenge. I'm ready to look forward for something new. I've been here 24 years, and I look forward to the next step and taking that challenge."
Vahlkamp had 'impressive interview'
Anders said the process to recommend the next fire chief took "four or five months." He said the police and fire commissioners also worked with an assessment company out of Chicago.
"(Vahlkamp) had an impressive interview," Anders said. "The other (candidates) were very close. I can't go into much detail."
Henning became the Fire Chief in May 2009, replacing Scott Walker, who retired after 7 1/2 years in the position. Henning is pleased an internal candidate was selected and believes Vahlkamp is a good choice.
"Bernie Vahlkamp and I have worked our entire careers together," Henning said. "He is a well-respected soccer coach, a father, an active member of his church and, most important, he's a solid firefighter. He will serve the department well."
Vahlkamp was promoted to the rank of lieutenant in May 2002 and to the rank of captain in May 2009. He was promoted to assistant chief in August 2015.
Hopes to increase number of firefighters to 60
Going from the standard lifestyle of working a 24-hour shift and then taking 48 hours off to now working a standard 8 a.m. to 5 p.m. shift will be an adjustment for Vahlkamp.
"It's going to be looking at things from a different perspective," Vahlkamp said. "A little bit more trying to do long-range planning type of stuff, making sure we have all the equipment and the resources that we need for the men in the department to do their job. And I'm looking forward to … being able to be home in the evenings with my wife. That will be nice."
The Quincy Fire Department has 54 firefighters and three members of the office staff. When Henning took over as Fire Chief, he oversaw a staff of 69 firefighters. Vahlkamp would like to get the number of firefighters up to 60.
"I do have some things I want to look into," he said. "The main thing is making sure we're able to keep all the stations and keep all the trucks running. There's nothing set in stone as far as (the number of firefighters) goes, but that's the future plan."
EDITOR'S NOTE: MRN Editor David Adam also contributed to this story.
Miss Clipping Out Stories to Save for Later?
Click the Purchase Story button below to order a print of this story. We will print it for you on matte photo paper to keep forever.