Quincy School Board hears concerns about poor literacy scores in the district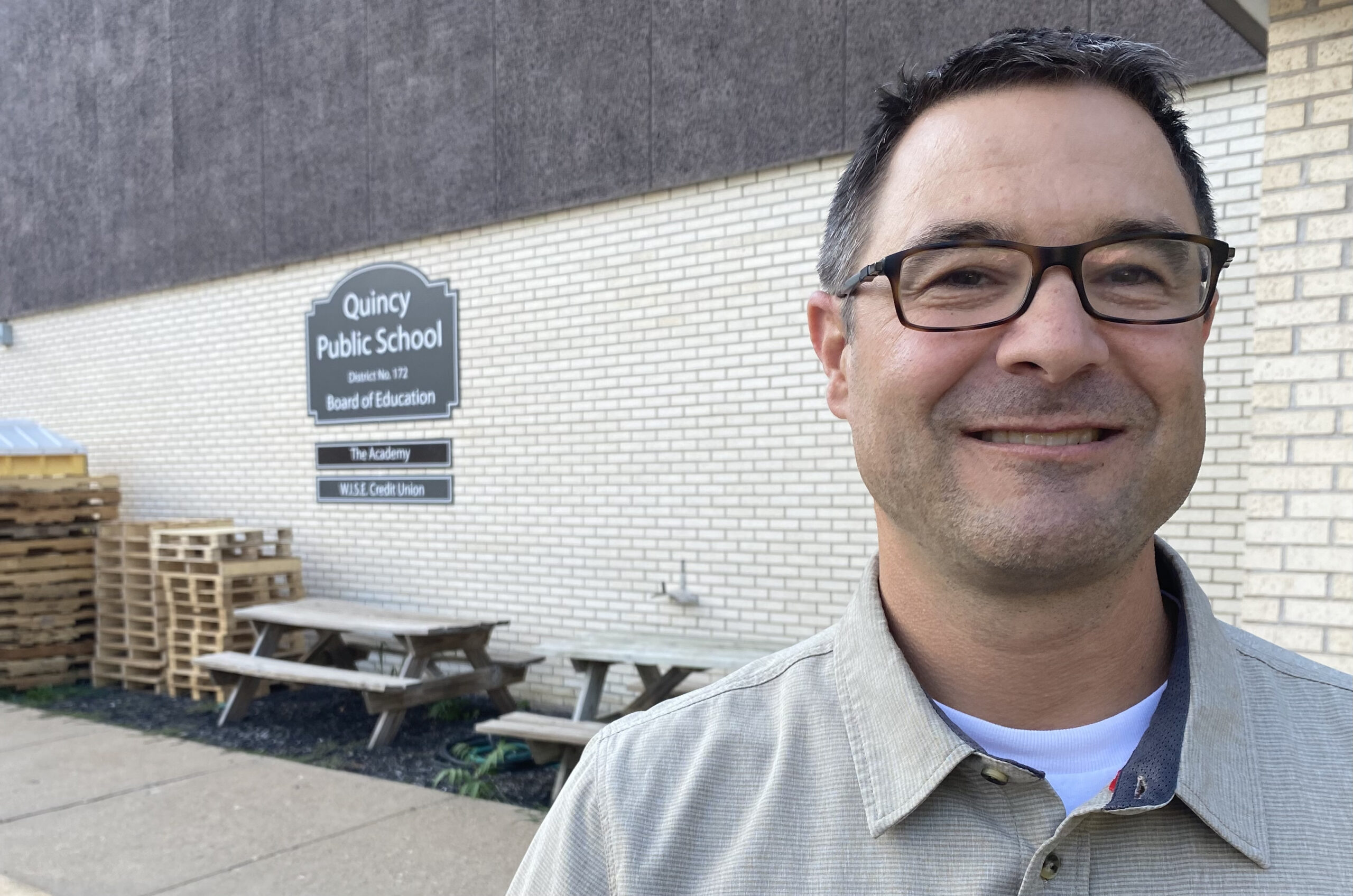 QUINCY — A speaker at Wednesday night's Quincy School Board meeting addressed the Board regarding "hundreds of struggling readers who seek care for physical and mental health comorbidities related to school failure from not being able to read."
Dr. Todd Porter, a pediatrician at Quincy Medical Group, called what is happening in the district "a literacy crisis."
Porter said two of his three children were diagnosed with dyslexia and his family ended up spending $15,000 on private tutoring while living in Colorado before he and his wife moved to Quincy and placed their children in QPS.
"I saw this first hand as a parent whose dyslexic children experienced two vastly different educational trajectories based on their in-school reading instruction," he said. "My daughter was identified with dyslexia in 2nd grade after failing to improve with her balanced literacy-based reading interventions. We ended up having to do private OG tutoring costing us $15,000 to remediate her reading disability that her school could not do.
By the time our youngest, was starting kindergarten, we moved all 3 of our children to a charter school in another school district where all K-3 students received Structured Literacy. Grant was diagnosed with dyslexia at the end of kindergarten. He never needed an IEP and we never payed for outside tutoring for him because he got what he needed in school. Such a striking difference in the educational experience that my two dyslexic children have had."
Porter said he discussed the issue with QPS Superintendent Todd Pettit, also bringing up the fact that according to state data, only 25 percent of the district's third graders were proficient in reading. He asked the School Board to support an implementation of structured literacy.
"I acknowledge that change is not always easy, but it is the responsibility of this Board of Education to act on the urgency of this literacy crisis affecting our students, and more disproportionately our children of color," he said. "If the current programs of Balanced Literacy and Reading Recovery were working, then way more than just 30 percent of our students would be reading proficiently."
Pettit responded to Porter's comments when asked for a response:
Later in the meeting, the Board approved the 2023-24 district improvement plan called "Q-Goals" that calls for a focus on student success, effective instruction, learning environment, partnerships and fiscal responsibility.
Board President Shelley Arns also issued the committee assignments for the upcoming year:
• Finance: Sayeed Ali-chairman and Curtis Sethaler.
• Building: Richard McNay-chairman and Jim Whitfield.
• Policy: Whitfield-chairman and LaTonya Brock.
• Discipline (a newly established committee): Ali-chairman and Rachael Petty.
• District Improvement: Arns-chairman and Petty.
In other action Wednesday night, the School Board approved:
• Increasing 2023-24 lunch prices by 10 cents to $2.85 for K-5, $3.10 for grades 6-12 and $3.60 for adults. The price of breakfast will increase from $1.25 to $1.50 for all grades, with adults paying $2.
• An escalating bid for unleaded and diesel fuel from Energy Petroleum Co. for the 2023-24 school year. While the amount is budgeted at $242,386, District Chief of Business Operations Ryan Whicker said the amount spent will vary depending on the market's price of the day of purchase.
• Putting a house at 2909 Lind up for sale. The house was built by the Vo-Tech building trades class. The house will go up for auction on June 7 with a starting bid of $115,000. There is an open house for the property on June 4.
Miss Clipping Out Stories to Save for Later?
Click the Purchase Story button below to order a print of this story. We will print it for you on matte photo paper to keep forever.