Reuschel leaves theatre to become executive director of Quincy Catholic Elementary Schools Foundation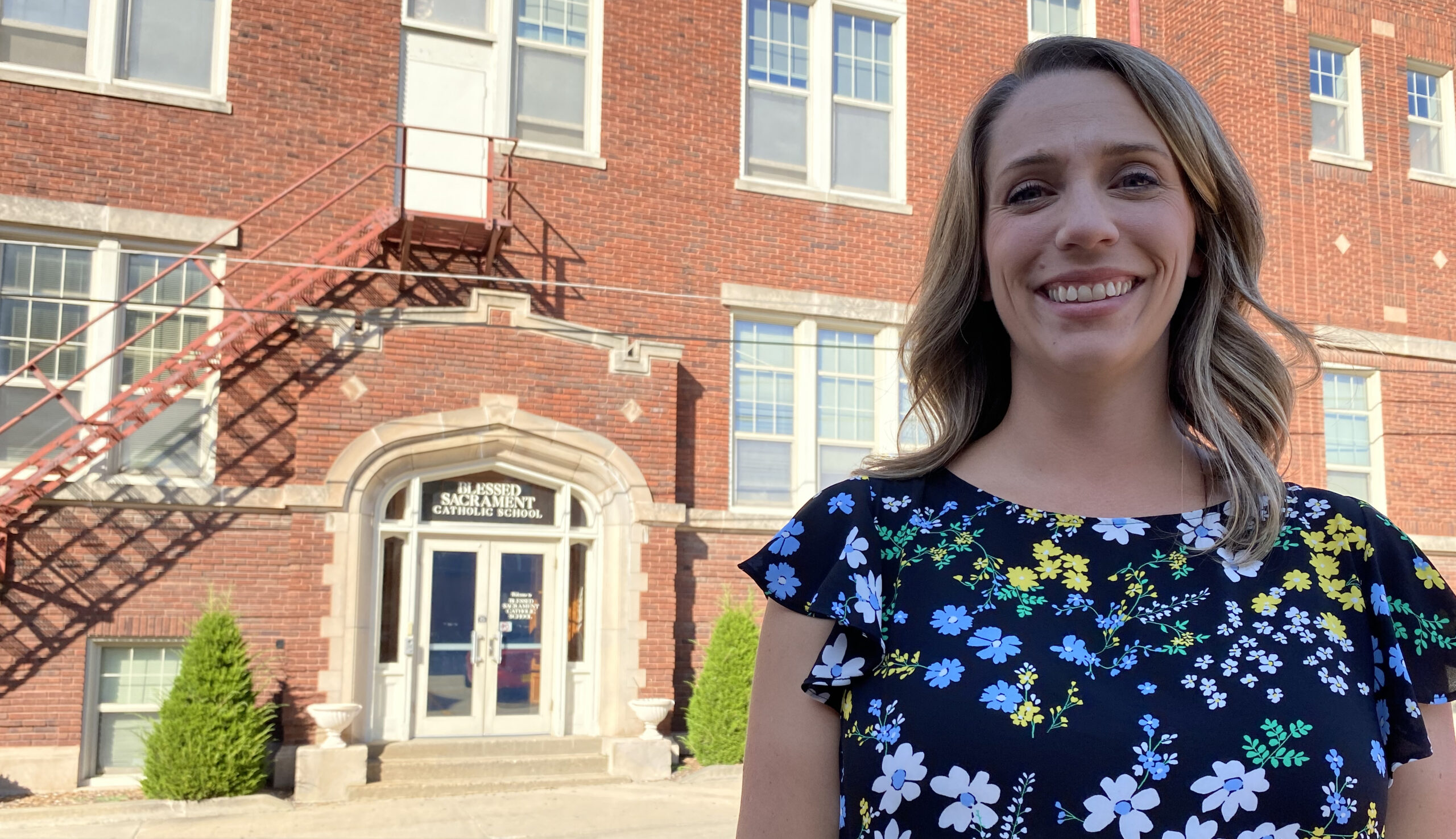 QUINCY — Sara Reuschel wasn't actively looking to leave her position as the executive director of the Quincy Community Theatre.
"If you would have talked to me about two or three months ago, I would have told you I was going to retire from the theater," she said. "There was not a job that I was aware of in this town that would have pulled me away.
"This (job) sort of came out of left field."
Reuschel will take over as the executive director of the Quincy Catholic Elementary Schools Foundation on Nov. 1. She replaces Paul Rittof, who retired from the position this summer. He filled the position when it was first created in 2009.
Quincy Catholic Elementary Schools is a consortium of the four Catholic elementary schools that formed in April 2008. Its mission is to work to promote and support Catholic elementary education through ongoing marketing and development initiatives.
Reuschel initially uninterested in position
The foundation, established in August 2009, is a tax-exempt 501(c)(3) non-profit organization. It works to secure the funds needed to support a tuition-assistance program for the QCES.
Reuschel said she received a phone call from someone asking if she would apply for the position.
"At the time I thought, 'No, I'm good. I'm good,'" she said. "But there was just something that just kept saying, 'Look at it.' So I did. There was a lot of prayer and talking with my husband (Mark), and here we are. The Holy Spirit has been guiding me through this whole decision. I have faith that God has given me opportunities throughout my career."
Reuschel says the primary function of her new position is to raise funds and support financial assistance for kids who want to come to the parochial schools but may not afford it.
"The long-term vision is that this foundation gets big enough that it's supporting even more things within the schools. That could be things such as specific positions or science labs or you name it," she said. "As the foundation grows, the work that we can do and the support we can provide to the schools will just continue to grow."
Sixty-five families are receiving tuition assistance this year
Reuschel has daughters in the fourth grade and first grade at Blessed Sacrament School. She also has a daughter who has not yet started school.
"I'm passionate about my Catholic faith," she said. "To be involved in my kids' future in such an intimate way, and the future of all the kids who will attend parochial schools in the future, it's just really appealing. It's a unique position. I'm really poised to do a lot of good for this community."
Reuschel says 1,310 students are enrolled in Quincy's four Catholic elementary schools for the 2021-22 school year. Sixty-five families, accounting for 109 students, are receiving $107,250 in tuition assistance.
"I'm going to be in the schools at first. I must be present for me to know and understand what the schools need," she said. "I get to be around all these great kids and teachers and principals."
Brown: Reuschel has great experience in non-profit world
Quincy Community Theatre named Reuschel its executive director in May 2019. She previously was the director of Quincy Medical Group's Healthcare Foundation, community outreach coordinator for the city of Quincy and member services director for Quincy Family YMCA.
"We are thankful to have had Paul Rittof as our director for the past 12 years," Elizabeth Brown, president of the QCES Foundation board, said in a press release. "With a strong team of volunteers, he created our foundation to assist families in making Catholic education affordable.
"We are blessed to have Sara as our new director. She has great experience in the non-profit world. She will utilize her passion for Catholic education to grow our organization."
Miss Clipping Out Stories to Save for Later?
Click the Purchase Story button below to order a print of this story. We will print it for you on matte photo paper to keep forever.