Taking the first steps back to pre-pandemic health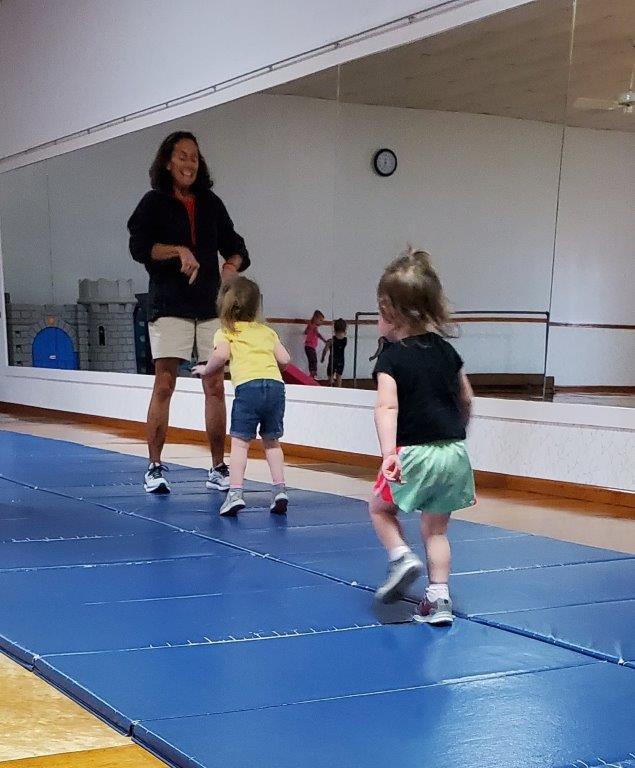 QUINCY — It came without warning, that single glance in the mirror that left me dumbfounded.
"YIKES! What on earth has happened here?"
Sure. I knew I'd gained eight pounds since March 11, 2020, when the World Health Organization (WHO) declared a global pandemic. I knew I'd sort've tried to stay healthy at home, walking two to three miles almost every day and nominally paying attention to good nutrition. I also knew that recent balance issues, low back pain and inflammation in the ball of my foot were making it increasingly difficult to function as I had before COVID. Plus, it was becoming harder to sleep at night.
Could the added chocolate chip cookies, too much screen time on the couch and the lack of motivation to do push-ups, crunches and balance exercises have had anything to do with my deteriorating condition? Or the uninterrupted hours working at the computer with little concern for correct posture?
This was the last thing in the world I wanted to admit.
In the grip of denial and rationalization, I'd even seen my doctor. But now — finally! — I had to admit the truth.
Medical care could never be a default for my failure to take some responsibility for my health. My choices, many of them seemingly harmless forms of self-indulgence during the nightmare of COVID, were making me sick. Unless I made big lifestyle changes, no doctor would ever get me back to where I wanted to be.
Truth be told, for more than 15 months I'd stayed home from the fitness center I'd visited almost every day for nearly a decade. During that time, I'd lost significant ground. Without the routine of daily classes that combine aerobics-mat-weight training or breathing-balance-stretch yoga, periodic nutrition check-ins, and the discipline of motivating instructors and equally motivated classmates, my core muscles had gone south. And with them, a whole lot more.
With every fiber of my being resisting, I resolved to reach out for help.
And so, on the morning of my birthday in late July, I visited a foot doctor and then mustered the courage to hobble into the fitness centered I'd left more than a year earlier.
Wellness beyond safety
"With COVID, life was altered in a way we had no control," says area fitness and nutrition guru Cheryl Loatsch, who has made it her business and vocation to help people of all ages maximize their health for more than 40 years from her studio at 334 S. 48th.
"We were told what to do. We were fearful. And we followed the (government's) recommendations to keep from getting sick. But there are no government recommendations for what has happened to our bodies during this time. They told us how to stay safe, but they didn't tell us how to stay well."
A life-long student of health, Loatsch is keenly aware of the often-overlooked consequences of the pandemic. Even before COVID, only a small percentage of the population was paying attention to health, exercise, and nutrition. Today, the situation is even more dire.
"People are not keeping up with routine health screenings and elective procedures," Loatsch observes, "and it's not the fault of the medical community. The medical community is calling, but a whole backlog of individuals has stopped responding or being proactive with their health. Nutrition has become a dark hole, but at least there's some good information out there. As far as exercise and movement are concerned, the industry has suffered horribly.
"It always was a struggle, but now, even individuals who used to exercise can't motivate themselves."
COVID's secondary crisis
Loatsch's observations are on the mark.
As early as November 2020, the American Psychological Association warned that a secondary effect of the pandemic would be an overall decline in the nation's wellbeing resulting from an inability to deal with stress in heathy ways. A Harris Poll in late February 2021, released on the March 11 one-year anniversary of the WHO's announcement of the pandemic, verified the prediction.
According to the poll, since the onset of the pandemic:
47 percent of Americans have delayed or canceled health care services.
61 percent have had an undesired weight change. Of this total, about 18 percent lost weight and around 42 percent gained weight. Average weight gain was 29 pounds, with ten percent adding more than 50 pounds. This is a major concern since obesity increases the risk of such conditions as heart disease, Type II diabetes, and stroke.
23 percent have been drinking more alcohol.
67 percent have experienced unwanted sleep changes, either sleeping much more or less.
More than mere statistics, these metrics bespeak the impact of prolonged stress, grief, and the trauma of social isolation. The APA stresses that this "secondary crisis" should not be ignored.
There's only one problem: echoing Loatsch, we really are left on our own to find a way out of this hole.
The first step back
Walking into the reception area of my too-long-abandoned fitness studio, I felt cringe-worthy levels of embarrassment, remorse, and guilt.
Memories flooded back. That first self-conscious visit to the studio years earlier for a fitness assessment. Being taught how to exercise without hurting myself. Learning yoga's gentle breathing, stretching and balance techniques. Hearing "We're not only helping you now, but we're giving you the tools to avoid falls and injuries in the future." Basking in the satisfaction of new strength and flexibility, and with them, the confidence of health.
And now? It wasn't just a matter of taking a first step because every step hurt. My lower back was killing me. I'd literally started leaning to one side, with the inflamed ball of my right foot throbbing whenever I walked. Plus, I was sporting a spare tire around my middle that was taking more and more time and creativity to camouflage.
Looking better was no longer the issue. Living my best life was at stake.
Quickly I learned I was not alone.
As the long-haul horror of the pandemic set in, it became easier and easier to give in to discouragement and give up on health. And many of us got sick or sicker — something Loatsch is witnessing daily as pre-pandemic clients come back and new people arrive.
"It's no longer just a matter of weight or size," Loatsch says. "Today, we're more likely to hear, 'When I get to the top of the steps, I can't breathe' or 'I have to park as close to the entrance as possible.'"
Some of us even got off balance.
Making the call
What should you do if you've finally found the courage to get back on track?
"My recommendation is to reach out for help," Loatsch says without hesitation. "In all areas, we need help traveling through life if we're going to lead the highest quality of life — and that would include nutrition and movement. If you were going to a fitness place you liked before the pandemic, call. If not, find someone who can help you. All it takes is one friend or acquaintance — even a business associate, to help you get started."
And if you are one of the few who is exercising? Help the people around you get moving.
Her second recommendation? Don't let fear get in the way.
"Fear is one of the most debilitating things that can happen to us," Loatsch says. "If you're concerned that you can't pick up where you left off, know that we (fitness instructors and health coaches) have no set expectations. We'll meet you where you are."
Resuming or starting a program
Within moments of venturing into the fitness studio, Loatsch greeted me. She pulled my file to review where I had been before the lapse, had me update paperwork and asked me where I was and where I wanted to be.
There was no hint of the judgment I'd irrationally dreaded — only a welcome back and an intelligent, matter-of-fact assessment.
"When someone contacts us, I make it a point to talk to that individual within 24 hours while there's still conviction," Loatsch says. "I wouldn't want anyone to come back without having a conversation first, because things can change — sometimes, very quickly."
Loatsch will tell those with unchecked health issues to see a primary care provider now. For those ready to exercise, the conversation focuses on the best way to start. The answers and approaches are as unique as each client. Age is not the determining factor. Loatsch has clients in their 90s who are in far better shape than most people many decades younger. Rather, the client's general health and fitness level is what matters.
"Depending on an individual's financial situation, personal training may be a comfortable place to begin," Loatsch says. "For others, it may be a class, but be sure to talk to the instructor first."
Vigilant instructors can help keep overly-competitive returning or new exercisers from over-reaching and hurting themselves.
No matter where you are on the fitness spectrum, one thing holds true. You'll need to commit to making intentional health habits a non-negotiable part of life — including exercising almost every day.
"New clients are often surprised that we have classes every day except Sundays, Christmas, and Easter," Loatsch says. "But if you take all of the special days 'off' from exercise or wait for the perfect time …" her voice trails off.
"Look at it this way. You have to put gas in your car. You have to do the work. It's the same deal."
Moving beyond ego
It also helps to check your ego at the door.
If you're resuming an exercise program, one of the hardest things to face is that you won't come back to the level you left.
"This is difficult for some exercisers," Loatsch says. "Your former fitness level may have been a place of pride, but all that went away."
However, barring medical issues and thanks to muscle memory, it can come back — with a little (or a lot) of help.
And so I returned.
Memory of my former fitness level became a goal: safe, intentional, regular, and disciplined exercise (including those hated crunches and pushups). Yoga with its gentle breathing, stretching, and balance. The words, "We're not only helping you now, but we're giving you the tools to avoid falls and injuries in the future."
And the unabashed joy of diminishing pain, increasing strength and flexibility and the renewed confidence of health.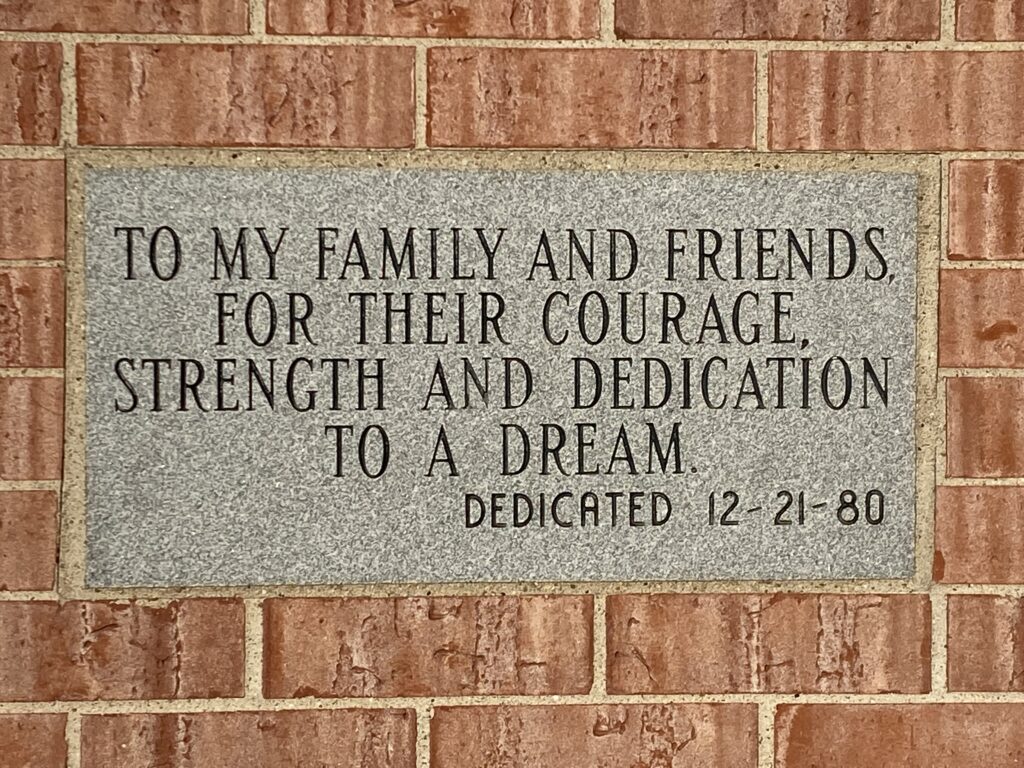 Cornerstone of Cheryl Loatsch Studio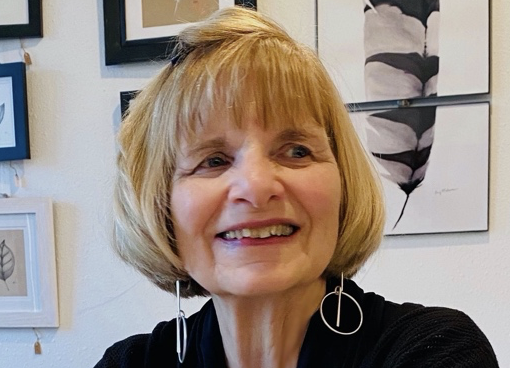 Martha Brune Rapp served as senior manager of strategic communication for Harris Corporation's Broadcast Communications Division. Called to ministry in 2005, Rapp received a doctorate in preaching in 2018. She is a certified spiritual director and author. Her first book, "Conversations with Benjamin: A Spirituality of Preaching that Heals," was published by Wipf and Stock of Eugene, Ore., earlier this year.
Miss Clipping Out Stories to Save for Later?
Click the Purchase Story button below to order a print of this story. We will print it for you on matte photo paper to keep forever.