'The pieces are coming together': Park Board expected to vote on acquisition of soccer complex in October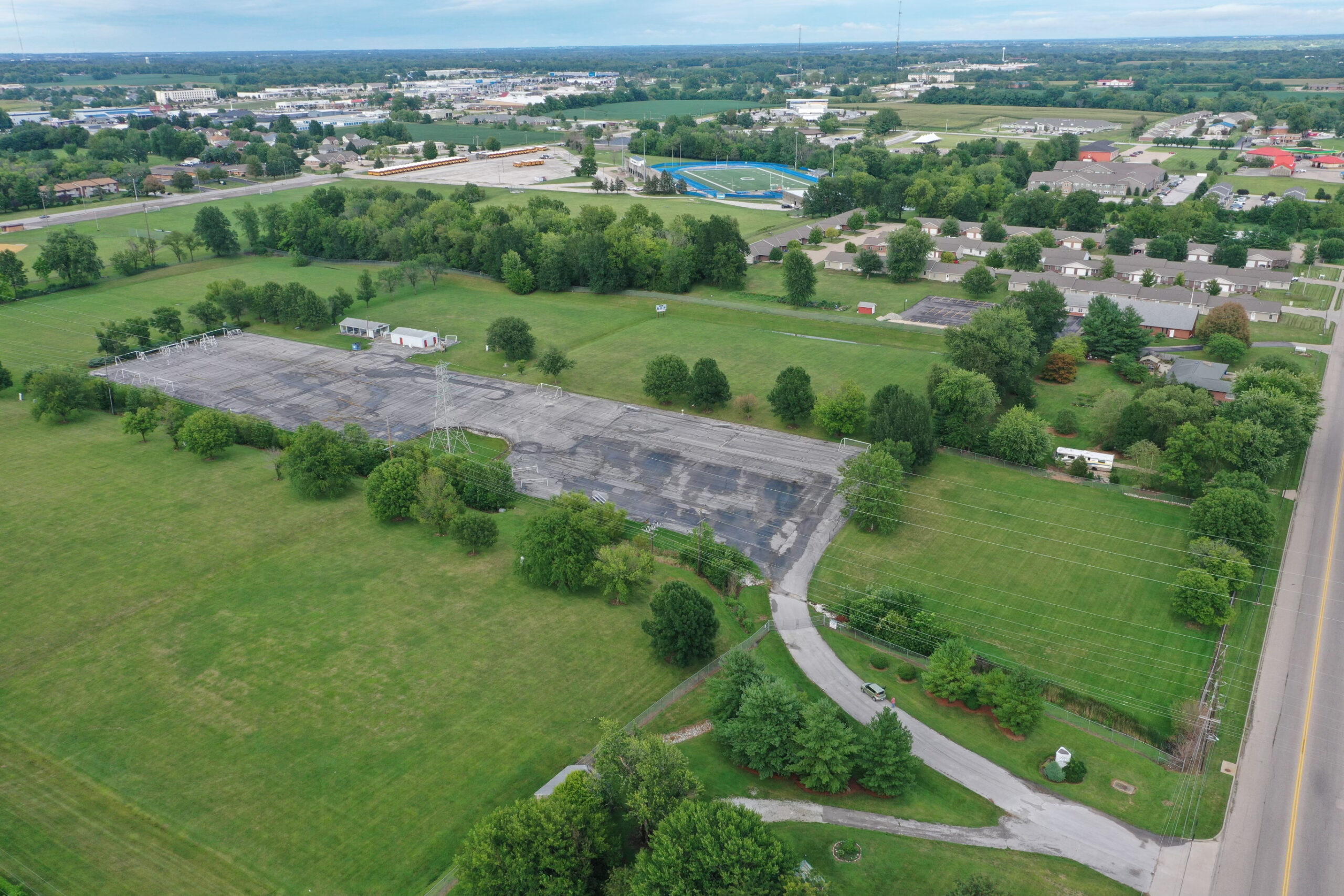 QUINCY — The Quincy Park Board plans to move forward with the likely acquisition of the Paul Dennis Soccer Complex, 4201 State, after discussing it Wednesday night in closed session.
Park Board President Jarid Jones said the seven commissioners directed attorney David Penn to look into acquiring the property.
The Quinsippi Soccer League is no longer in operations, and league president Brad Burghart recently proposed donating the 22-acre complex to the Park District. However, an assessment of the property determined repairs to the parking lot, concession stand and shelter house, as well as a culvert replacement, will cost about $500,000.
Jones said the property also has a home at 4219 State which is being leased for $350 per month.
"I don't think that's much of a speed bump," he said. "I just think it's something that we have to consider."
Commissioner John Frankenhoff said after the meeting the Quinsippi Soccer League had outstanding expenses which need to be resolved. He also said the organization had a by-law stating it could not accept payment for the property.
"We're going to take care of those (debts), not necessarily in a sale price, but we're going to pay that to clear the slate so there are no liens against the property when we take ownership," Frankenhoff said. "The actual donation will remain as a pure donation, but there's going to be some ancillary expenses, closing costs and things like that.
"For what we're getting overall, this is a huge win for the Quincy Park District. The pieces are coming together."
Jones thought a vote on the acceptance of the donation of the soccer complex would be the agenda for next month's meeting.
"I don't see any reason why this acquisition won't still happen, but I always like to understand what legal has to say," he said. "The important part is we're doing our due diligence. It's been a process for us to learn more. Now we're at the point where we're learning, and now we need to learn a little bit more.
"Then we'll be ready to go."
The Quinsippi Soccer League, established in 1967, had leagues last fall and this spring. However, Burghart said last month declining numbers led to the decision to shut down the league.
The seven-field complex is a short walk away from the softball and soccer fields the Park District owns on 14 acres at Boots Bush Park on 42nd and Maine. The complex was dedicated on Sept. 22, 1990, and named after Paul Dennis, former owner of Dennis Chicken Products of Augusta, who died in 1977. His wife, Ann, made the tract of land available through the Mother Dennis Foundation, named in memory of Marian Dennis, Paul's mother.
Commissioners also reviewed a list of projects that are proposed to be paid for by $1.3 million in general obligation bonds in 2024. The projects are:
Johnson Park playground, $30,000
Reservoir Shelter House repairs to ceiling, soffit and roof, $150,000
Wavering Shelter House replacement, $225,000
Bill Klingner Trail sealing and striping, $35,000
District equipment, $316,000'
Wavering Park all-inclusive playground with restroom, $400,000
Resurfacing of Moorman Road to T-ball fields, $225,000
Replacing two Moorman Park water valve shutoffs, $12,000
The cost of the projects is $1.4 million. The Park Board is rolling over $100,000 in bond money left over from 2023. The project list will be presented for final approval at the Oct. 11 Park Board meeting.
The Park Board approved a recommendation to shift funds within the General Corporate Fund. The board had assigned in December 2022:
$375,000 for the OSLAD Wavering shelter/restroom/all-inclusive playground;
$800,000 for the Westview Golf Course irrigation system replacement;
$625,000 for the section of the Bill Klingner Trail from Parker Heights Park to Lincoln Park.
Commissioners voted Wednesday to modify the money assigned to the Bill Klingner Trail, taking out $325,000 to be used for improvements to the Paul Dennis Soccer Complex. That leaves $300,000 for the Bill Klingner Trail.
In other action, commissioners:
Approved a change-order increase of $2,100 for sidewalk repairs around South Park's west pond. Additional water prevention is needed under the concrete because of previously unknown springs. The project total now is $17,200.
Approved 3 percent increases in the salaries of 14 non-union salaried Park District employees. Those increases will cost a total of $22,492.
Miss Clipping Out Stories to Save for Later?
Click the Purchase Story button below to order a print of this story. We will print it for you on matte photo paper to keep forever.