Tourism director says BET on Q funding making difference; state billiards championship expected to return in March 2023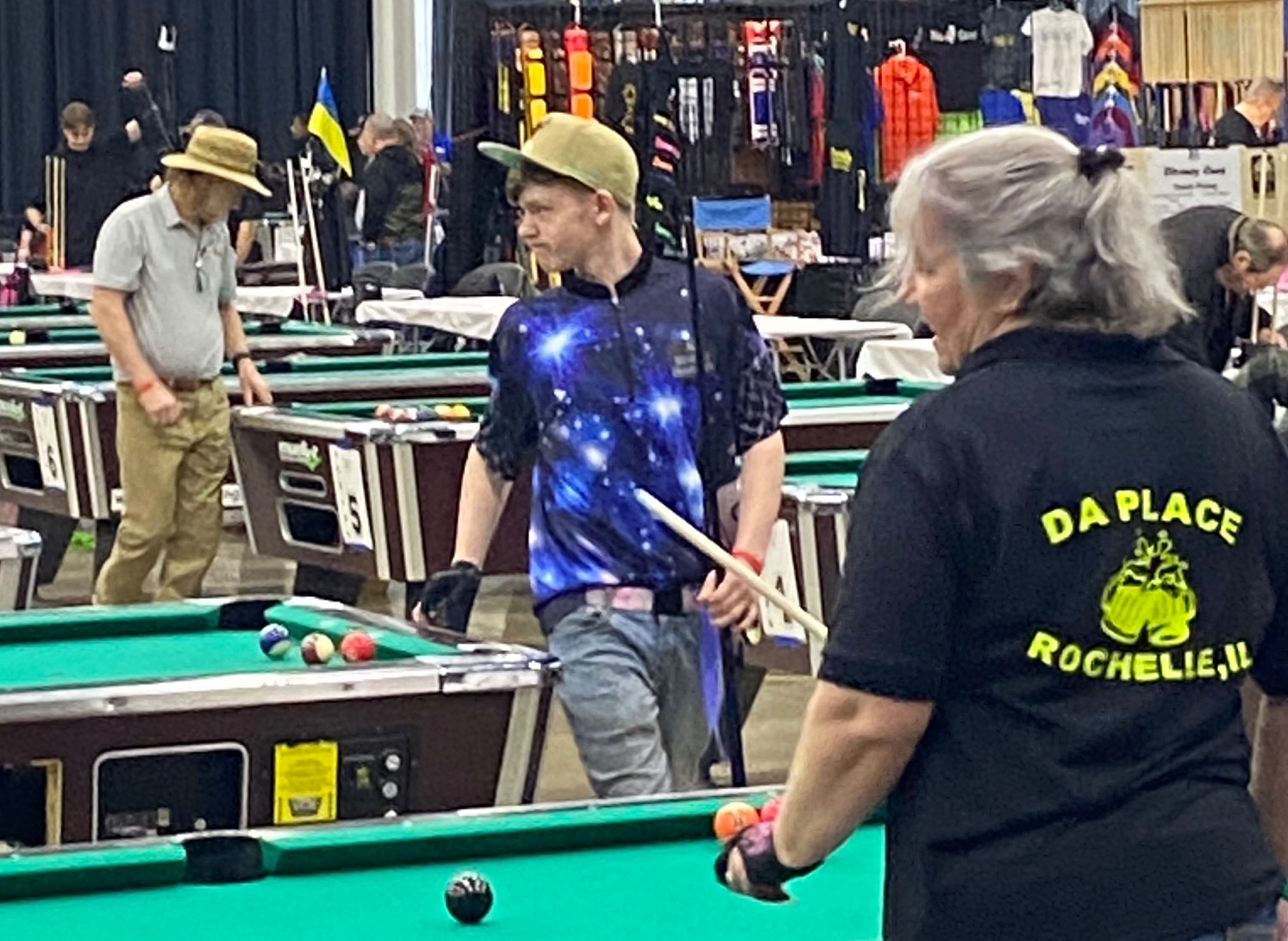 QUINCY — Holly Cain, director of tourism, thanked the Quincy City Council Monday night for the creation of the Bring Entertainment to Quincy (BET on Q) program, which has helped draw local entertainment opportunities to Quincy.
"The Office of Tourism says for every $1 spent in marketing (tourism), $9 is returned to each community," Cain told aldermen during her quarterly report on tourism. "I want to just thank the (city) council for your support for over many, many years. We have been one of the smallest bureaus in the state, but we are now feeling like we are up there. We are promoting and competing with other cities and municipalities promoting tourism."
Cain said she expects Tuesday to sign a deal that will bring the American Cue Sports' Illinois state pocket billiards championships back to Quincy. This year's event attracted approximately 700 pool sharks from across the state to the Oakley-Lindsay Center from April 13-17. Cain expects the number of players to increase by 50 percent for the event in March 2023.
"That (event) was brought here because of ($15,000 in) BET on Q funding," she said. "I could not have competed with the northern suburbs without that funding."
A $100,000 contribution from the city's 1 percent food and beverage tax funds the program.
Cain said she is working with 14 new events that are coming to Quincy.
She said her office has been placing ads on multiple media formats, and it has increased website traffic by 26,000 users in the past year. Social media reach from Facebook and Instagram has reached 247,000 people, an increase of 133 percent, with paid impressions reaching 102,000 people — an 800 percent increase. Digital ads have been served, with 658,000 impressions promoting Quincy.
Cain said with the increase in marketing has come a corresponding increase in hotel taxes, which she said are up 90 percent for the first four months of the year compared to 2021.
"If this pace continues, the city projects to receive $1.2 million in hotel taxes," she said.
Occupancy rates have increased from 51 percent to 54 percent, and the average daily rate has increased from $93 to $103. Cain said the tourism industry in Adams County supports 790 jobs and generates $111 million annually in visitor expenditures.
Cain also said the city's tourism website is 10 years old, and a local provider is nearly complete with the creation of a new website.
Cain made her presentation after a lengthy debate about the city's fix-or-flatten program. After answering questions from aldermen, she said, "Thanks for not flattening tourism."
Aldermen sent to the Plan Commission requests from Bryce Rupp to subdivide the property at 2001 Jefferson into eight lots, and from John Schutte for a special permit to get a liquor license to operate multiple video gaming terminals at 1034 N. Fourth.
Alderman voted to approve:
A raffle by the Knights of Columbus from July 1, 2022 to June 30, 2023.
Observation of July 16 as "Doc Preston Day" in recognition of the teacher and book author who died Oct. 13, 2020.
Paying Midwest Meter, Inc., of Edinburg $55,900 for the purchase of six four-inch fire service water meters and 200 remote cellular readers.
Paying Republic Services of Quincy $62,527.65 for disposal and dumping fees associated with the removal of sludge material.
Paying $72,500 to the Illinois Environmental Protection Agency for the annual NPDES Permit fee.
An application by the Quincy Police Department for the BJA FY 22 Edward Byrne Memorial Justice Assistance Grant Program for $18,930, which will be shared equally with the Adams County Sheriff's Department.
Miss Clipping Out Stories to Save for Later?
Click the Purchase Story button below to order a print of this story. We will print it for you on matte photo paper to keep forever.