Ursa native, a 1977 graduate, makes gifts to ag program, athletics at Western Illinois University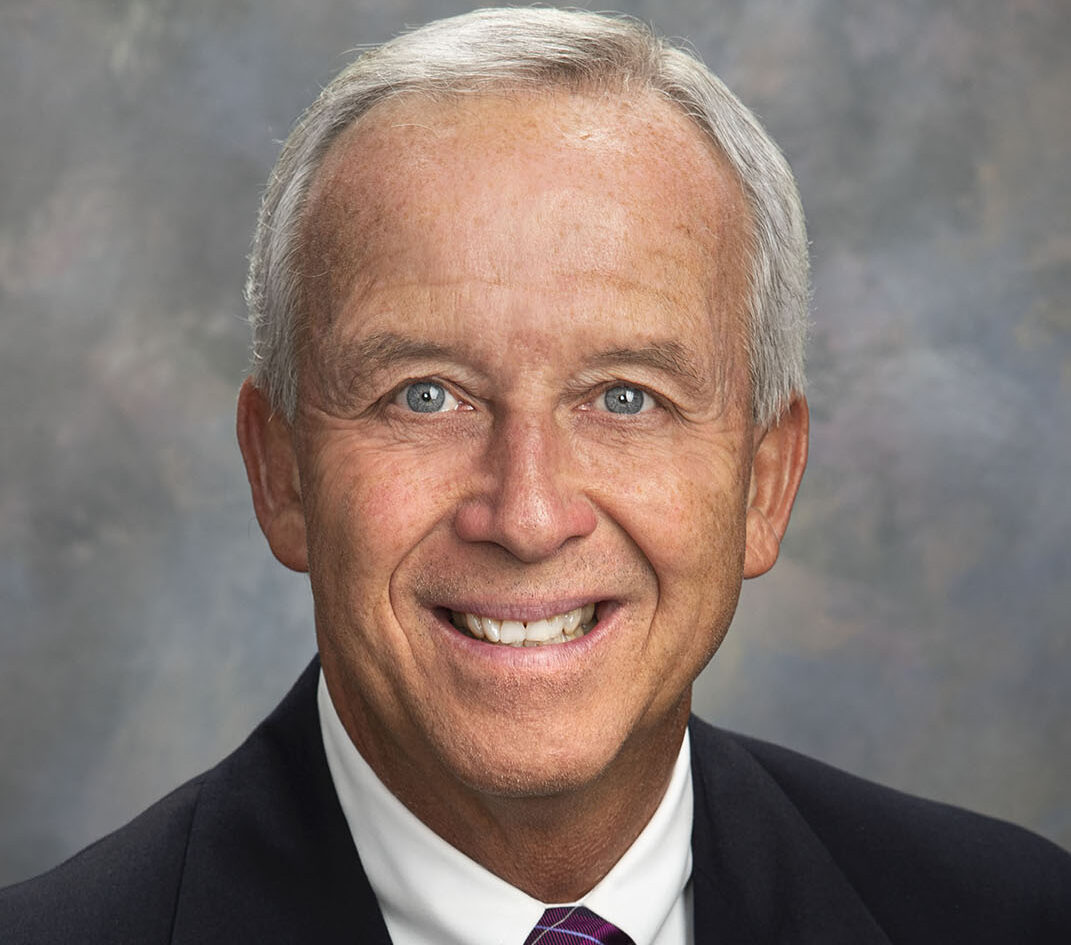 MACOMB, Ill. — Following years of dedicated service and support of Western Illinois University, Wayne Whipps, a 1977 graduate, answered the call in December and contributed two major gifts to For the W campaign for Western Illinois University.
A long-time donor to WIU, Whipps worked with WIU assistant athletic director for development Mark Scherer to provide substantial gifts to the WIU School of Agriculture and to WIU athletics. Through Whipps' generosity, a scholarship will be established in the School of Agriculture, and funds will be made immediately available to several Leatherneck athletic teams.
Whipps grew up on his family farm outside of Ursa and was raised with a love and appreciation for agriculture. Following high school, Whipps chose to attend WIU to pursue a degree in agriculture education and animal science. Upon arriving at Western, Whipps quickly found a home in two areas of campus — the School of Agriculture and intercollegiate athletics.
Within the School of Agriculture, Whipps became involved in Alpha Gamma Rho and with the livestock judging team.
In a press release, Whipps said, "Living in the AGR house was the best years of my life," reflecting on his time in the organization.
Whipps served as Noble Ruler of the WIU AGR chapter and as national undergraduate director in 1977. Whipps has continued to be involved with the fraternity since graduating from WIU, serving as alumni delegate to many national conventions over the years.
Whipps was honored as an AGR Brother of the Century when the national organization celebrated its 100th anniversary in 2004. According to Alpha Gamma Rho's website, the purpose of the Brothers of the Century award was to recognize members known for exhibiting the highest principles, values and ideals of brotherhood of AGR, and members who are recognized within their career field and communities as role models for young men.
Whipps credits the livestock judgng team as a main factor in his decision to enroll at WIU.
"Working at the Swine Evaluation Station and the Swine Farm, under the guidance of Bruce Engnell, greatly shaped my future," Whipps said, noting that he met many top swine breeders. He said he learned a great deal from professor Bill Henning, who served as the livestock judging coach during Whipps' time at WIU.
The livestock judging team's success during the 1976-77 school year is another favorite memory for Whipps.
"Our team was very proud to end our career on a high note. We won swine at the National Intercollegiate Livestock Judging Contest," he shared.
Whipps experienced personal success during that year, noting he finished as high individual in swine and third high individual overall.
In recognition of his time as an agriculture student, Whipps established the Wayne Whipps Agriculture Scholarship with one of his major gifts in December. The scholarship will be awarded annually to an incoming freshman agriculture student from Unity High School, or an incoming transfer agriculture student from John Wood Community College. With Whipps' gift last month, the scholarship is fully endowed and will be awarded for the first time for the 2023-24 school year.
"My hope is this scholarship will promote the School of Agriculture and WIU and influence a student from my home area to become an ag major at WIU," Whipps said about his decision to fund the scholarship.
WIU School of Agriculture director Andy Baker said the scholarship reflects the mission of Western Illinois University by attracting local/regional students to attend the university.
"It also provides students the chance to secure exceptional educational opportunities in the agricultural industry, as Mr. Whipps did 50 years ago," he said.
Outside of his involvement in the School of Agriculture, Whipps served as a student employee in the Sports Information Office, working in the press box at football games.
"Beating EIU before a standing-room-only crowd of 6,600 was priceless," Whipps remembers.
Since graduating, Whipps has been a longtime supporter of WIU Athletics, maintaining membership in the Leatherneck Club and being a season ticket holder for WIU Football. He has provided financial support to many Leatherneck teams over the years and opted to donate to four teams with a five-figure gift in 2022.
Director of Intercollegiate Athletics Paul Bubb said Whipps' support of Leatherneck athletics represents the best of WIU alumni, with his passion for the university.
"Wayne was one of the first to reach out to me and congratulate me on my selection as director of athletics, and he immediately asked what he could do to help," Bubb said. "His support goes beyond the financial contributions he has provided but also includes service to the university, as well as actively recruiting and encouraging prospective students to consider his alma mater when choosing where to continue their education and athletic careers. Western could benefit from more people like Wayne."
Today, Whipps is retired and works frequently as a substitute teacher. He enjoys living 10 miles away from his three daughters and nine grandchildren, volunteering and giving back to the community. He has been serving as a member of the WIU Alumni Council since July 2020 and is a frequent attendee of WIU Alumni Association events. He is regularly in the stands at WIU athletic competitions and can often be found at WIU golf outings throughout the year.
Whipps said WIU's School of Agriculture and WIU athletics have meant a great deal to him since he stepped foot on campus in September 1973. Now, 50 years after his freshman year at WIU, Whipps is continuing to make a lasting impact on his two most cherished areas of campus.
"Mr. Whipps has been a tremendous supporter of the School of Agriculture for many years and the endowed Whipps Scholarship will solidify his continuous support for generations of agriculturalists that will graduate from Western Illinois University," Baker said. "We are very fortunate to have supportive, dedicated alumni such as Mr. Whipps to continue our mission in producing exceptional future agricultural leaders."
Additional information about the WIU School of Agriculture is at wiu.edu/ag. Details about the For The W comprehensive campaign are at wiu.edu/ForTheW.
Miss Clipping Out Stories to Save for Later?
Click the Purchase Story button below to order a print of this story. We will print it for you on matte photo paper to keep forever.