Adams County GOP chair: Congresswoman Miller could "take some lessons" from LaHood, Bost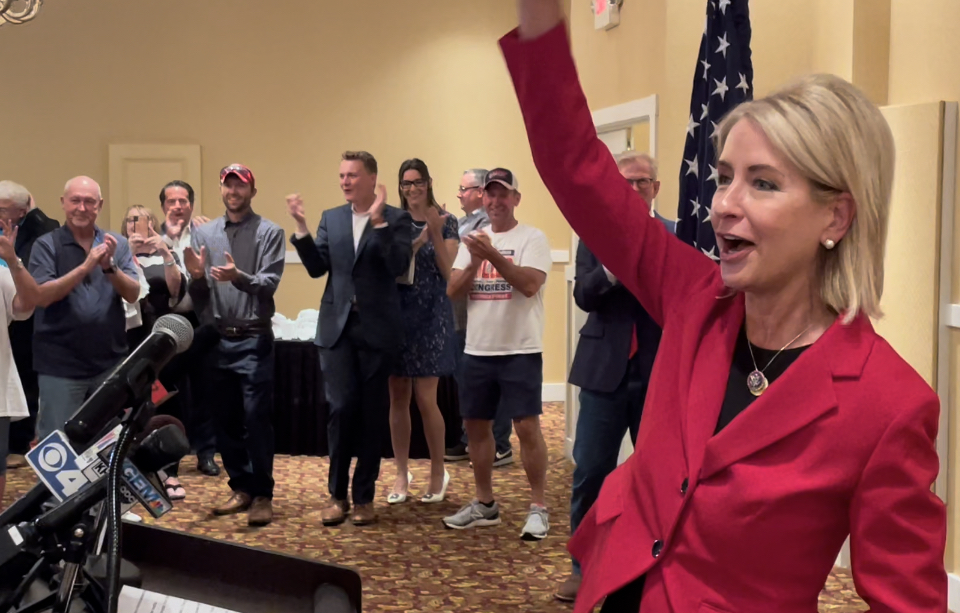 QUINCY — A little more than 14 months ago, Congresswoman Mary Miller (R-15th District) trounced her colleague Rodney Davis of Taylorville in the Republican primary for a U.S. House of Representatives seat that had been carved out to his advantage.
Miller's 58-42 percent win was given a big assist from former President Donald Trump, who touted Miller for that seat and also State Sen. Darren Bailey for Governor when Trump stumped for them at the Adams County Fairgrounds just days before the June primary.
Bailey also prevailed in his primary, but the Trump bump had no effect in his quest to unseat incumbent Democratic Governor JB Pritzker. Bailey is going to take another bite of that apple in 2024 as he tries to best Congressman Mike Bost and join his friend Miller in Congress. Donald Trump, Jr. is appearing with Bailey at a campaign event in Effingham next month.
Along with Trump's blessing, Miller's campaign also successfully tagged Davis as a "RINO" (Republican in name only) And although Davis was generally considered a staunch conservative, Miller severely outflanked him on the right.
Much of the Adams County Republican Party leadership supported Davis over Miller, but Miller still won Adams County over Davis by a more than 6,000 vote margin. And even though she's from the other side of the Prairie State, she held her primary election night party at Quincy's Town and Country Inn.
Adams County Republican Central Committee Chairman Dave Bockhold also supported Davis over Miller and he sent an e-mail to party faithful this week that linked a Tom Kacich column in the Champaign News-Gazette that called out Miller for not bringing home the 15th District's share of tax dollars.
"I think everyone in our 15th Congressional District should read this article from the Champaign News-Gazette," Bockhold wrote. "I agree with Congresswoman Miller on social issues, but we are getting absolutely no return on investment on the tax dollars that we send to Washington, D.C. There are many projects in our area and across the district that could possibly be funded, but won't even be considered for potential funding without our representative advocating for it in Congress. I think Congresswoman Miller could take some lessons from Darin LaHood and Mike Bost."
LaHood, a Peoria Republican, represented West-Central Illinois for a decade before Illinois lost a congressional seat and LaHood was gerrymandered to the north.
An excerpt from Kacich:
But those in the 15th Congressional District represented by Rep. Mary Miller, R-Oakland, are shut out again. No community-project-funding dollars are going to any part of the huge area — more than a third of the state — in Miller's district. As a member of the conservative House Freedom Caucus, Miller pledged to oppose community project funding, earmarks or any other euphemism for what has long been known as pork-barrel spending.

Fine, but what good is it to your constituents if everyone else is getting dinner and you're not, but you're still helping pay the bill? Even several of Miller's fellow Freedom Caucusers, including Reps. Matt Goetz of Florida and Marjorie Taylor Green of Georgia, have reversed course and are lining up for a helping of local spending projects. The practice is as old as the republic, and it's been practiced by most presidents, including two GOP favorites, Abraham Lincoln and Ronald Reagan. Donald Trump did it too.

Meanwhile, freshman Rep. Nikki Budzinski, D-Springfield, is likely to get more than $86 million for 15 projects in her 13th District — an inflated number because one of the projects is $75 million of improvements along the Mississippi River and includes grants to four other members of Congress. Rep. Mike Bost, a Republican who represents a district adjacent to Miller's, is in line for more than $25 million in projects for just his southern Illinois area. And Republican Rep. Darin LaHood is bringing a lot of pork to his district that includes Peoria and Bloomington-Normal.

"Bringing federal funding back home is one of my most important roles in Congress," Budzinski said.

Miller — and her constituents — are increasingly alone in shunning earmarks. Nationally, about 70 percent of the 222 House Republicans are accepting them, up from 60 percent last year, according to Roll Call. All House Democrats but one submitted requests. The money allocated to earmarks accounts for less than 1 percent of the money set aside for federal discretionary spending.
Muddy River News reached out to Miller's office for a comment, but has not received a response at this time.
It will be interesting to see how Bockhold's remarks will play amongst his fellow Adams County committeemen and the party in general, especially at the GOP's weekly Monday morning coffee klatch at Quincy's American Legion hall.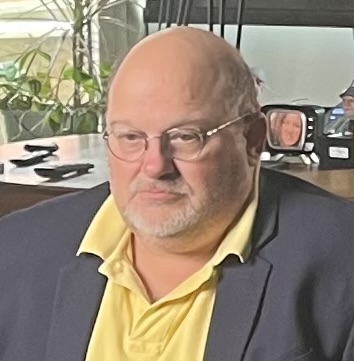 J. Robert Gough is the publisher and general manager of Muddy River News.
Miss Clipping Out Stories to Save for Later?
Click the Purchase Story button below to order a print of this story. We will print it for you on matte photo paper to keep forever.