DAILY DIRT: 3 billion crayons a year, 12 million a day … and the most popular ones are blue
August 8, 2023 | By Steve Eighinger, Muddy River News Minister of Culture and Doctor of Love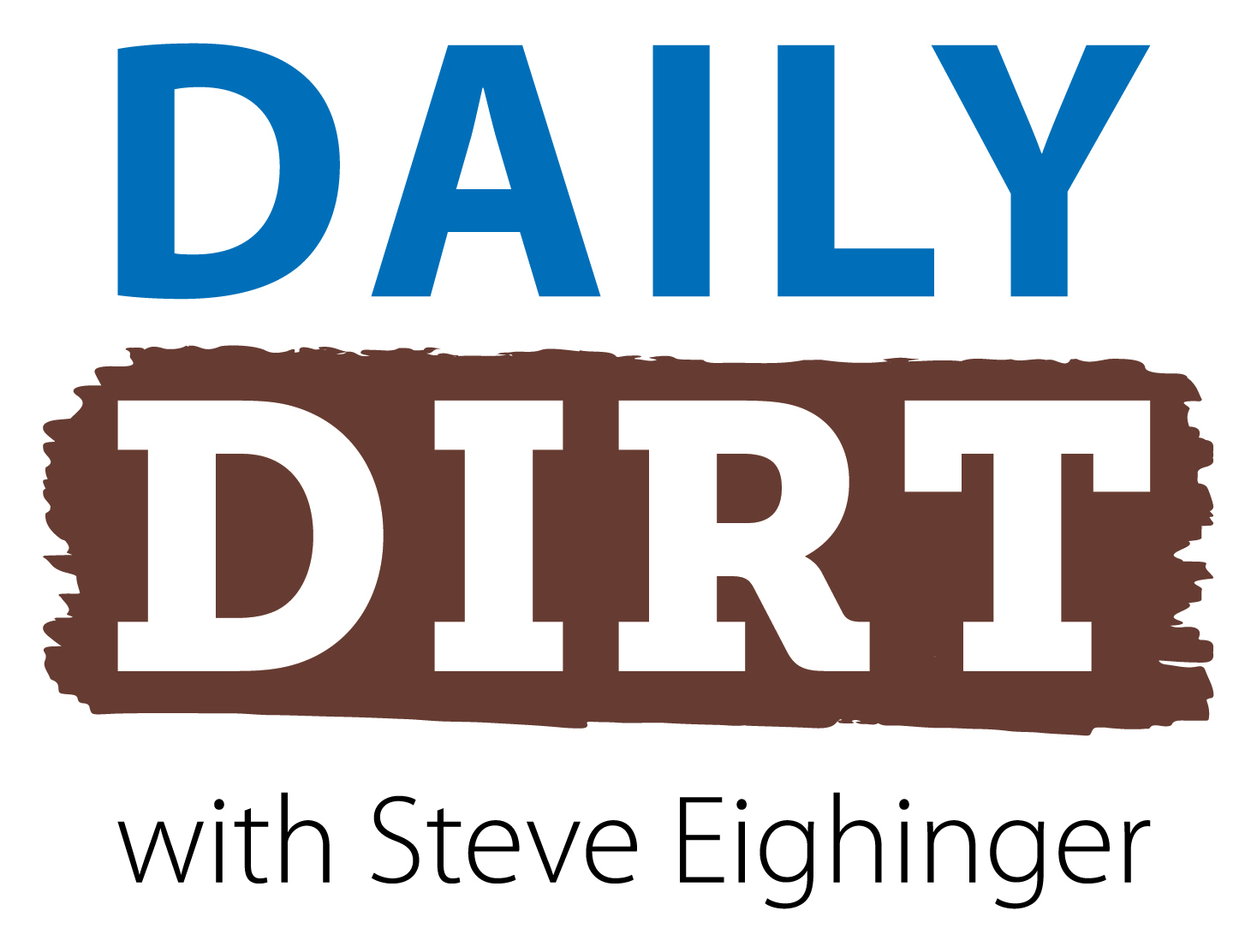 Daily Dirt for Tuesday, Aug. 8, 2023
When you get to the part about America's sunniest cities, don't be disappointed if Quincy is not on the list  … Welcome to today's three thoughts that make up Vol. 690 of The Daily Dirt.
1. With that first day of school just around the corner, here are three medal-worthy facts to think about before that first school bell rings next week:
Gold medal:The average classroom pencil can write about 45,000 words — or the equivalent of 70 miles. (I wonder if a mechanical pencil is better or worse, when it comes to "mileage".)
Silver medal: Did you have to buy any of your kids crayons among all of those school supplies? Consider this: Crayola produces nearly 3 billion crayons each year – an average of 12 million daily. For the record, blue is the most popular Crayola color.
Bronze medal: Before erasers were invented, students used a rolled-up piece of white bread to remove their written mistakes. (Apparently, whole-wheat did not work as well.)
2. A few weeks ago, the death of Cotton Nash likely caused a stir only among the truest followers of Kentucky basketball.
Nash, however, is part of an answer to a great sports trivia question: 
First of all, Nash ranks ninth all-time in Kentucky scoring and fifth in rebounding. He played for the Wildcats from 1961-64, and he was one of the first college basketball players I followed when I was a wee lad growing up back in Ohio.
Nash, though, will always carry an asterisk by his name for another reason. He was one of just 13 players to play in both Major League Baseball and the NBA.
Nash played briefly with the Minnesota Twins and Chicago White Sox in MLB, plus Los Angeles Lakers and San Francisco Warriors in the NBA and the Kentucky Colonels in the American Basketball Association.
Other members of this select club have been:
Danny Ainge: The former BYU basketball star played for the Blue Jays in MLB and the Celtics, Suns, Trail Blazers and Kings in the NBA. Ainge had much better success in the NBA, averaging 11.5 ppg during his career. He batted .220 for the Blue Jays between 1979-81.
Frank Baumholtz: He was an MLB outfielder for more than a decade and built a .290 career batting average during his 1947-57 stints with the Cubs and Phillies. A guard in basketball, Baumholtz played for the Cleveland Rebels (1946-47) in the old  Basketball Association of America (which, after three seasons, rebranded as the National Basketball Association). He averaged 14 ppg.
Hank Biasatti: He had a cup of coffee with the old Philadelphia Athletics in 1949. A couple of years before that he appeared in six games for Toronto Huskies in the previously mentioned Basketball Association of America.
Gene Conley: The 6-foot-8 Conley was another player from youth, playing in four MLB All-Star Games and building a 91-96 record (382 ERA) between 1952-63. He pitched for the Braves, Phillies and Red Sox. In the NBA, Conley was a power forward with the Celtics and Knicks, averaging 5.9 points and 6.3 rebounds for his career.
Chuck Connors: A first baseman, Connors spent 1949 with the Dodgers and 1951 with the Cubs. In his two-season career, he hit .238 with two homers. A forward/center in pro basketball, the 6-5 Connors played from 1946-48 with the Celtics and averaged 4.5 ppg. Once he gave up pro sports, Connors had a four-decade career in show business, most notably starring from 1958-63 as Lucas McCain in the television series "The Rifleman."
Dave DeBusschere: A 6-6, 220-pound power forward, DeBusschere built an impressive legacy in the NBA. Playing in the league from 1962-1974, he averaged a double-double, 16.1 ppg and 11 rpg, for his career. After playing for the Pistons from 1962 until the middle of the 1968-69 season, DeBusschere was traded to New York midseason and became a key part of the Knicks' NBA championship teams in 1969 and 1973. An eight-time all-star, DeBusschere was also named to the NBA's 75th Anniversary Team in 2021-22. As a pitcher with the White Sox 1961-62, DeBusschere appeared in 36 games and went 3-4 with a 2.90 ERA.
Dick Groat: A college basketball star at Duke, Groat had his greatest pro sports impact as a baseball shortstop. In a career that began in 1952, then ran from 1955-67, Groat played for the Pirates (1952, 1955-62), Cardinals (1963-65), Phillies (1966-67) and Giants (1967). For his career, Groat hit .286 with 2,138 hits and 707 RBIs. In 1960, he hit .325 and was named National League MVP. Groat played on two World Series championship teams, the 1960 Pirates and the 1964 Cardinals. In basketball, Groat, a 5-11, 180-pound guard, played one season (1952-53) for the Fort Wayne Pistons and averaged 11.9 ppg.
Steve Hamilton: The 6-6 Hamilton pitched in the big leagues 1961-72. He toiled for the Indians, Senators, Yankees, White Sox, Giants and Cubs (1972). A lefty, Hamilton had a 40-31 record with a 3.05 ERA with 42 saves in his career. In two seasons (1958-60) as a Minneapolis Lakers forward, Hamilton averaged 4.5 points and 3.7 rebounds.
Mark Hendrickson: A 6-9, 240-pound left-hander, Hendrickson pitched in the big leagues 2002-11, playing for the Blue Jays, Rays, Dodgers, Marlins and Orioles. He compiled a 58-74 record. Prior to baseball, he served as an NBA power forward from 1996-2000. He averaged 3.3 points and 2.8 rebounds while playing for the 76ers, Kings, Nets and Cavaliers.
Ron Reed: The 6-6 Reed pitched in MLB 1966-84 for the Braves, Cardinals, Phillies and White Sox, posting a 146-140 record with a 3.46 ERA and 103 saves. In two NBA seasons (1965-67), Reed averaged 8 points and 6.4 rebounds.
Dick Ricketts: He played briefly (1959) in MLB for the Cardinals, going 1-6 with a 5.82 ERA. In the NBA, he played 1955-58 with the (St. Louis) Hawks and (Rochester-Cincinnati) Royals, averaging 9.3 points and 6.3 rebounds.
Howie Schultz: A 6-6, 200-pound first baseman, Schultz played in MLB 1943-48. He hit .241 with 24 homers playin for the Dodgers and Reds. (1943-47), Philadelphia (1947-48) and Cincinnati (1948). A basketball power forward, Schultz split his first season (1949-50) between the Anderson Packers and the Fort Wayne Pistons. After a season spent in a rival league, Schultz returned to the NBA and played for the Minneapolis Lakers 1951-53. Schultz averaged 5.3 points and 3.1 rebounds for his NBA career.
3. According to data available from the National Oceanic and Atmospheric Association, which measured the average percent of possible sunshine from sunrise to sunset under clear sky conditions, these are the eight sunniest cities in America:
Yuma, Ariz.: 90 percent sunshine. (With 330 days of sun and 4,015 annual hours of sun, Yuma is not only the sunniest place in the U.S. — but also the world. On average, the sun shines here for 90 percent of the time, and even the darkest month of December sees sun for 82 percent of daylight hours.)
Redding, Calif. 88 percent sunshine.
Las Vegas, Nev. 85 percent sunshine.
Phoenix, Ariz. 85 percent sunshine.
Tucson, Ariz. 85 percent sunshine.
El Paso, Texas: 84 percent sunshine.
Reno, Nev. 79 percent sunshine.
Fresno, Calif. 79 percent sunshine.
Steve Thought O' The Day — Blue crayons are my favorite, too.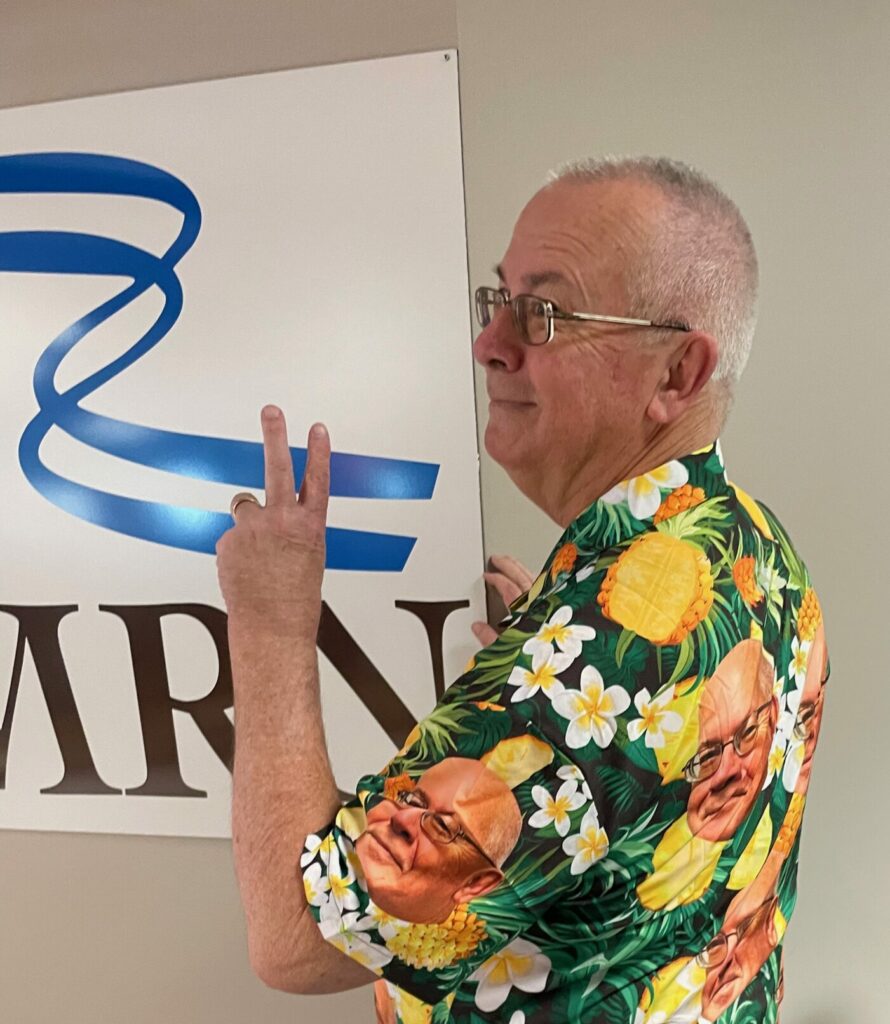 Steve Eighinger writes daily for Muddy River News. He's 100 percent sunshine.
Miss Clipping Out Stories to Save for Later?
Click the Purchase Story button below to order a print of this story. We will print it for you on matte photo paper to keep forever.