DAILY DIRT: A name is a name is a name …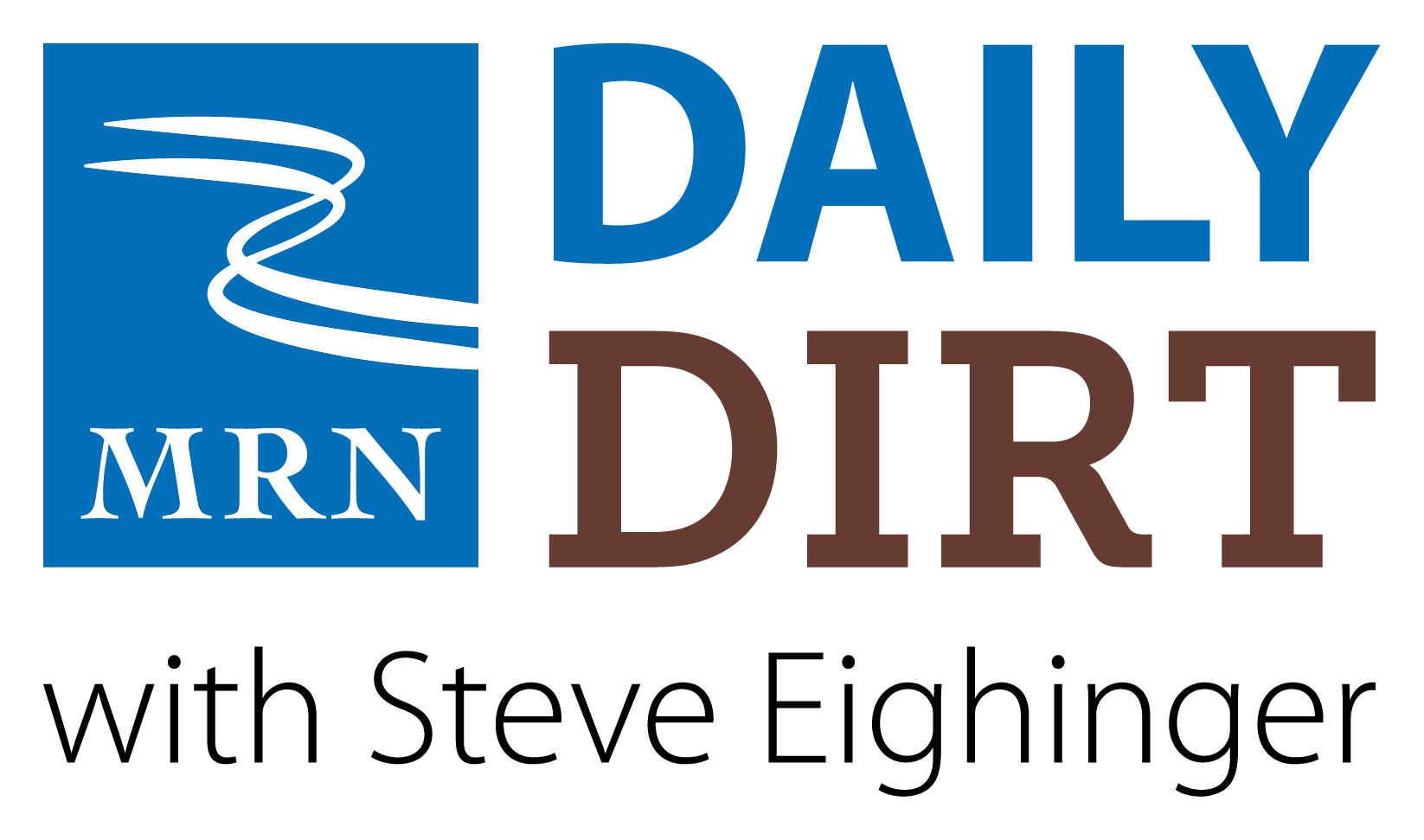 Daily Dirt for Thursday, May 4, 2023
Seriously, I DO like Reignbeau Rhames … Welcome to today's three thoughts that make up Vol. 598 of The Daily Dirt.
1. It's time for another episode of "What Were They Thinking?"
We have found some more bizarre names that celebrities have saddled their children with in recent years.
Did you know that:
Comedian/magician Penn Jillette (of Penn and Teller fame) named his daughter Moxie Crimefighter.
Actress Rachel Griffiths named her daughter Banjo.
Sage Moonblood is the daughter of Sylvester Stallone.
Raddix Chloe Wildflower Madden is the daughter of actress Cameron Diaz and Benji Madden.
Reignbeau Rhames is the daughter of actor Ving Rhames. (I actually like this one. A lot.)
Speck Wildhorse is the son of singer John Cogar Mellencamp.
Singer Ed Sheeran named his daughter Lyra Antarctica.
Slash Electric is the son of model Amber Rose and Alexander Edward.
Actor David Duchovny and actress Tea Leoni named their son Kyd.
Banana and Burrito are the sons of actor Christian Bale.
Former Jackson 5 member Jermaine Jackson named his son Jermajesty.
Spice Girl Geri Maxwell named her daughter Bluebell Madonna.
Actress Alicia Silverstone's son is named Bear Blu.
Actress Kate Winslet's son is named Bear Blaze.
One Direction singer Liam Payne named his son Bear Payne.
Kulture Kiari Cephus is the daughter of singers Cardi B and Offset.
2. We're just a little more than a month into the MLB season.
Let's play a little overrated/underrated this week with the six American and National league divisions:
National League East
Overrated: New York Mets. I know there have been pitching injuries (Justin Verlander, Carlo Carrasco) and a suspension (Max Scherzer), but once the rotation is intact at some point this month the pitching will be just fine. The offense, however, does not have a championship feel to it. The Mets will assuredly make this year's expanded playoffs, but they are far from juggernaut status.
Underrated: Philadelphia Phillies. Many observers wrote the Fightin' Phils off following their horrible start, but don't look now — they're ba-a-a-ack. And some of those injured players (most notably, Bryce Harper) will soon be contributing./
National League Central
Overrated: St. Louis Cardinals. The poor start by the Birds on the Bat would not be so noticeable if the Pittsburgh Pirates and Chicago Cubs were not playing so well, but let's be honest. The Cardinals are probably a .500 team at best the way they are currently constructed. Even with the expanded playoffs, they will be lucky to reach the postseason with their current pitching staff. It's a long summer, though, with plenty of time remaining to make some moves. (PUBLISHER'S NOTE: Cheese and rice, this team is bad. Managerial decisions that make one long for Mike Matheny, God awful pitching and just a sense that many of these guys need a swift kick in the ass. Would somebody take a bat to the bat rack please? JRG)
Underrated: The easy answer would be Pittsburgh, but I'm leaning toward Chicago. While the Pirates' early season story has been inspiring, I still expect them to crash and burn at some point. The Cubs? I don't think so. There's no glaring weaknesses, and I especially like the team's developing rotation and depth in the bullpen.
National League West
Overrated: Arizona Diamondbacks. Zac Gallen is one of the National League's true aces, but the rest of the Arizona roster spells an eventual fourth-place finish to me.
Underrated: San Diego Padres. Don't sleep on the Friars. There's plenty of talent on that roster. Fernando Tatis Jr. was suspended the first three weeks of the season. Juan Soto and Manny Machado have yet to take off. There's ample starting pitching and San Diego has one of the elite closers in Josh Hader. They'll be just fine.
American League East
Overrated: New York Yankees. Problems? Where do you want to start? Gerrit Cole is the only reliable starter in terms of both ability and length, the back end of the bullpen is … well, interesting. The offensive lineup has been a work in progress since Opening Day, and now slugger Aaron Judge is hurting. This is not a championship team. Not even close.
Underrated: At what point do we no longer look at Tampa Bay as the new kids on the block and simply admit that organization knows what it is doing? In terms of available finances, the Rays are obviously underdogs, but in all other areas they are superior to just about every other MLB organization.
American League Central
Overrated: Chicago White Sox. What a train wreck. Nothing else needs said.
Underrated: Detroit Tigers. Ever so quietly, manager A.J. Hinch has managed to pull the Tigers from last place (due to another dreadful start) to fourth place and now to third. Detroit won't be in the playoffs this season, but a .500 season is a distinct possibility.
American League West
Overrated: Los Angeles Angels. Even with the planet's greatest individual talent in pitcher/slugger Shohei Ohtani and an all-world outfielder in Mike Trout, the Angels are — and will be, at best — a .500 team.
Underrated: Texas Rangers. If that fragile right arm of Jacob de Grom can hold together for 25 or so starts, Texas could win its first division title since 2016. If not, the Rangers will likely struggle to finish .500 and the Houston Astros will claim their sixth A.L. West crown in the last seven years.
3. In case you were unaware, here are 10 legitimate holidays you can celebrate this month:
May 6: International Naked Gardening Day. I wonder if my wife knows about this?
May 10: National Clean Your Room Day. Does that include mancaves?
May 11: National Eat What You Want Day. I'll be honest, that's every day for me.
May 13: National World Belly Dance Day. I am told Alla Kushnir is the No. 1-ranked belly dancer in the world. Surprisingly, the Russian-born Kushnir is also a world champion chess player. Go figure.
May 15: National Chocolate Chip Cookie Day: Is a comment even necessary?
May 22: International Sherlock Holmes Day. When it comes to movies, Basil Rathbone was the best-ever Sherlock Holmes.
May 23: National Drinking With Chickens Day. I have no idea. None.
May 25: National Nerd/Geek Pride Day. My people!
May 26: World Polka Day. Hey, I once played accordion with Myron Floren.
May 29: National Learn About Composting Day. I can hardly wait.
Steve Thought O' The Day — The best-looking uniform in all of professional sports? How about the Seattle Kraken entry of the NHL? Kraken officials hit a bona fide home run with the various looks of deep sea blue, icy blue, boundless blue, shadow blue and red alert. (Their names, not mine)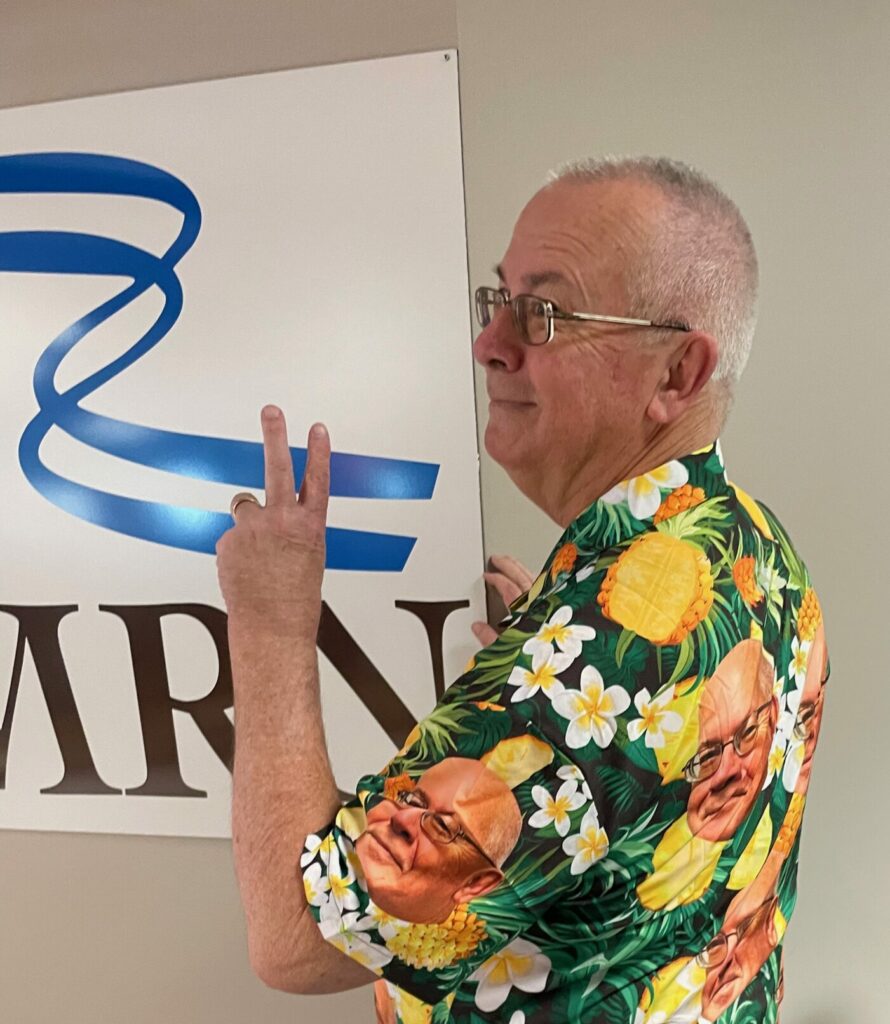 Steve Eighinger writes daily for Muddy River News. Thank God he doesn't garden.
Miss Clipping Out Stories to Save for Later?
Click the Purchase Story button below to order a print of this story. We will print it for you on matte photo paper to keep forever.