DAILY DIRT: Age is simply a work of art … in progress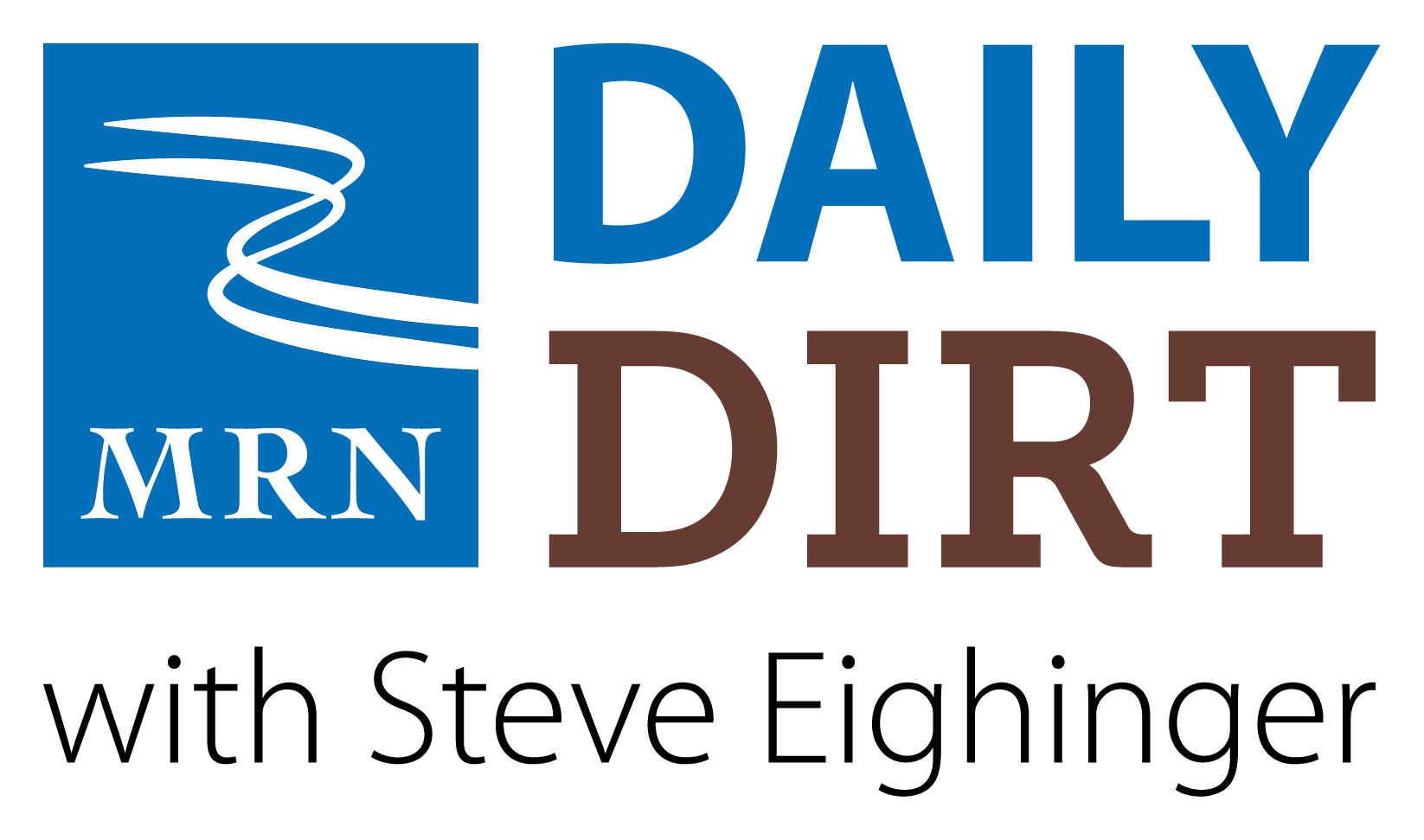 Daily Dirt for Friday, March 3, 2023
Just stay on the bus, folks. Stay on the bus … Welcome to today's three thoughts that make up Vol. 541 of The Daily Dirt.
1. Let's face it. None of us are getting younger, but that shouldn't mean we force ourselves into some kind of moribund existence.
After all, "If you're not getting older, you're dead," according to late, great rocker Tom Petty.
Personally, I subscribe to the words of writer John Byrne.
"Getting older is fine," writes Byrne. "There is nothing you can do to stop it, so you might as well stay on the bus."
And how can you make that ride on the bus even more enjoyable? Here are a few suggestions from those much smarter than me:
"I have a great curiosity to see new things but not to own them. It's very peaceful this way and one of the nice things about getting older." — Lee Radziwill, former American businesswoman and younger sister of Jackie Kennedy.
"I like getting older. When you're in your 20s you're really forging for your future. Things take shape later on." — actor Crispin Glover.
"Age is a case of mind over matter. If you don't mind, it don't matter." — former MLB pitcher Satchel Paige.
"Age is something that doesn't matter, unless you are a cheese." — film maker Luis Bunuel.And finally, this little treasure I came across a long time ago.
"Youth is the gift of nature, but age is a work of art." — writer Stanislaw Jerzy Lec once offered.As I like to tell my wife, "See, honey, I'm a work of art … in progress."
2. There are many men who opt to wear toupees and look tremendous.
Hey, it's a personal choice. Carry on! (Hairy on?)
But let's be honest, there are some guys in the entertainment field who chose to do so for whatever reason and … ummm … it simply never worked out. Here are my choices for the three worst toupees to ever appear on a TV screen:
Worst: Elton John. Simply a marvelous singer and musician, he's been one of my favorites for more than 50 years. But his assortment of woeful toupees over the years has been comical. We all knew he was balding when young (it was rather obvious), but I don't think his lack of hair of hair follicles ever caused us to like his music any less. I was once watching one of his concert specials with a group of friends, when a closeup showcased his hairpiece in all its glory, prompting a friend to remark, "Wow … that's really one bad lid."
Pretty bad: Burt Reynolds. Maybe Burt felt he needed a full head of hair — fake or otherwise — for all of those macho film roles over the years. All I know that "hair" on top of his dead never moved from "Deliverance to "The Longest Yard" to "Smoky and the Bandit." And did you ever notice at one point in his career, he went from dark "hair" to gray almost overnight?
He isn't fooling anyone: Marv Albert. The famed sportscaster's toupee was as famous as he was. Albert arguably had the best-groomed toupee of them all, although it was still obvious the "hair" was not his.
3. Today we conclude our week-long tribute to celebrities many of us thought had already passed on, but thankfully are still with us:
Nancy Sinatra, 82: Like many who we feel have passed (without checking), it's easy to remember her rise in popularity in the 1960s, and then when her singing career came to an end she was not heard from for decades.
Alan Alda, 87: He's still "Hawkeye" Pierce to fans of the the old M*A*S*H series — and hopefully will continue to be for many years to come. More than might normally realize Alda actually is still with us is a testament to the ongoing popularity of those M*A*S*H reruns.
George Hamilton, 83: Hamilton's another example of a once-very-public figure who drifted into anonymity and well out of the limelight. It's hard to remember this actor was once most famous (OK, the term is used loosely) for his tan. 
Harry Belafonte, 95: The singer and political activist has been relatively quiet for years. His much-acclaimed "Calypso" album made him a star in the late 1950s, but he was never able to have a major follow-up. 
Ann-Margret, 81: Remarkably, in 1961 she was being mentioned as a female version of Elvis Presley. I now, I know. The irony is that Elvis is NOT with us, and Ann-Margret is.  
Steve Thought O' The Day — I have never cut my own hair. I have never even thought about trying. There are professionals for that type of thing.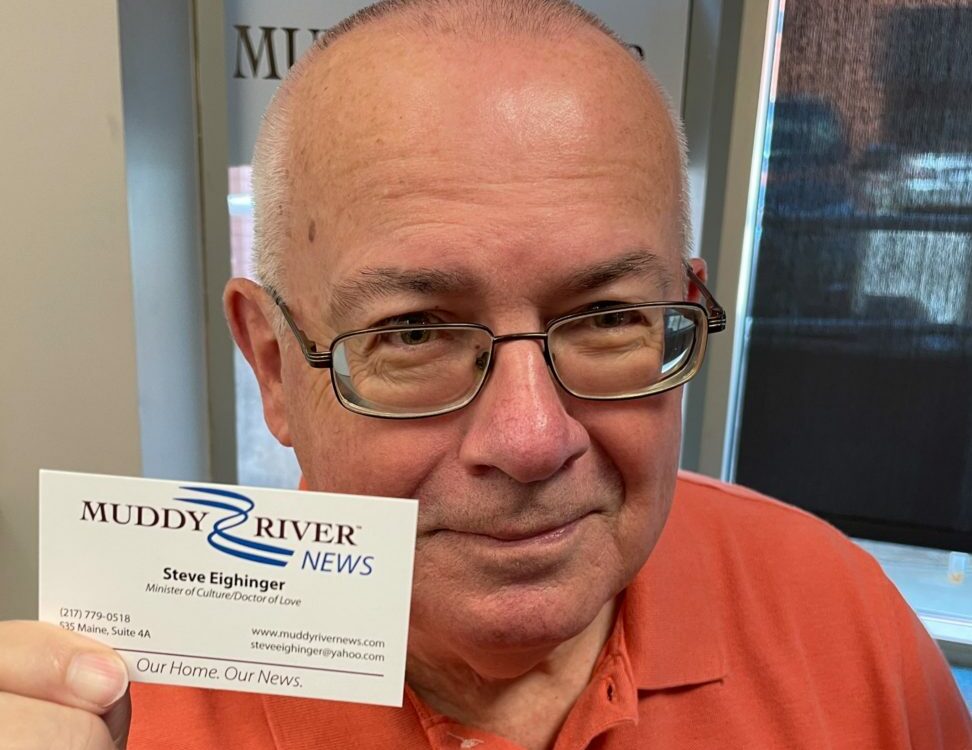 Steve Eighinger writes daily for Muddy River News. It sure looks like he cuts his own hair.
Miss Clipping Out Stories to Save for Later?
Click the Purchase Story button below to order a print of this story. We will print it for you on matte photo paper to keep forever.