DAILY DIRT: Benetti and Stone are the gold standard for announcers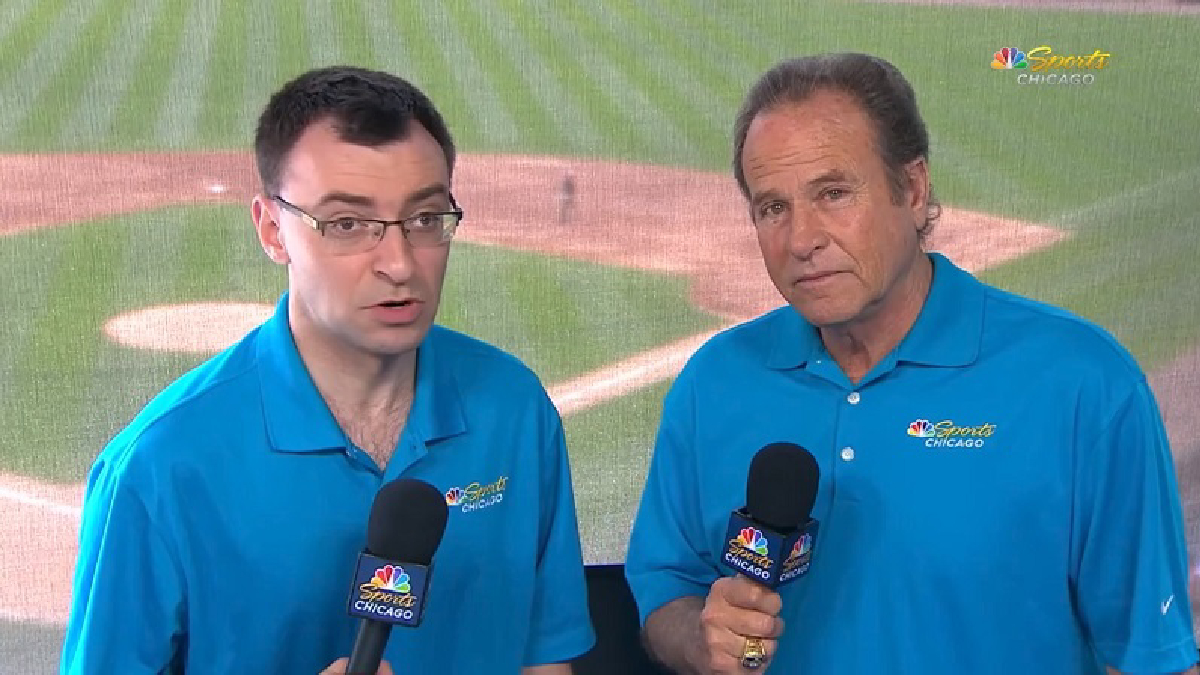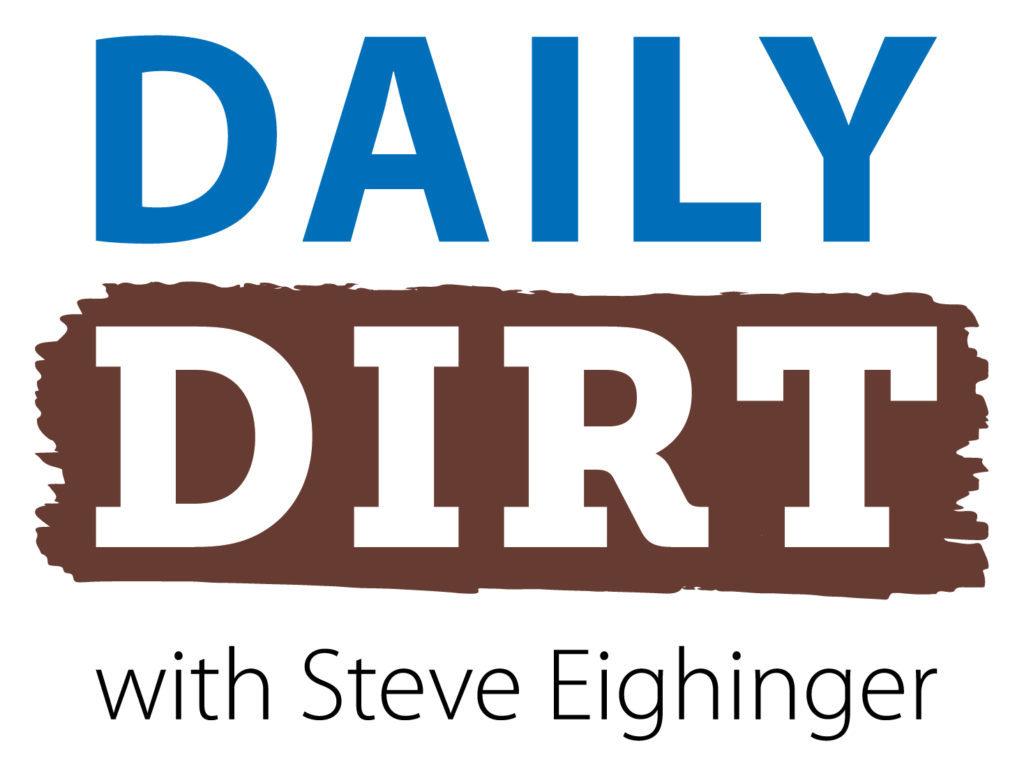 The White Sox may be terrible on the field, but the men on the microphone are hall of famers … Welcome to today's three thoughts that make up Vol. 611 of The Daily Dirt.
1. We're roughly 25 percent of the way through the MLB season, and two things are certain:
1. The Chicago White Sox are not very good.
2. The Chicago White Sox TV announcers remain the best in all of baseball.
Jason Benetti and Steve Stone should both be given Cooperstown plaques right now. They're that good.
Benetti and Stone seem to get better on a daily basis. I don't care if the Chisox are a horribly underperforming team (which they are), or that many of their games are exacerbating to watch because of the team's overall ineptness, but listening to Benetti and Stone is worth putting up with all off the White Sox blunders afield and at bat.
Benetti and Stone carry on an informative nine-inning conversation with uncanny insight (thanks to Stone) and entertainment (thanks to Benetti) that the game, at times, becomes secondary. And as bad as the Chisox are, that's all too often a blessing.
It's obvious both Benetti and Stone simply enjoy being at the ballpark. And I truly enjoy listening to them. Even when they occasionally team up to sing a Nationwide Insurance commercial.
It was in the spring of 2001, I made the decision to get the MLB package made available by DirecTV, which allows the viewer to sample all 30 broadcast teams. So over the past 20-plus years I have developed borderline addictions to some  announcing teams — and a borderline loathing of others. Here's a sampling of both ends of the spectrum:  
Other top teams:
Don Orsillo and Mark Grant, San Diego Padres: Orsillo probably ranks behind only Benetti in his ability to navigate a baseball game. And while Grant might not quite be in Stone's class as an analyst, he's mighty good. These two also seem to enjoy one another's company and the game itself.
Joe Davis and Orel Hershiser, Los Angeles Dodgers: Davis succeeded legendary Vin Scully as the Dodgers' play-by-play man and is a budding superstar. Understated by nature, Davis knows when to raise the crescendo and when not, which is a talent so many announcers lack. Not every play is the greatest in history. Surprisingly, the Dodgers have been rotating analysts this season, which is the viewers' loss. When it's Hershiser's turn in the rotation the game is much better — and much more informative.
Duane Kuiper and Mike Krukow, San Francisco Giants: Both have had health issues in recent years and often don't go on road trips, so it's a must to catch them when the Giants have a home series. Kuiper may have the best play-by-play voice in the game, and Krukow is just smart-alecky enough to be effective.
Gary Cohen, Keith Hernandez and Ron Darling, New York Mets: It's New York, so their tone is a bit different, but highly entertaining. Hernandez, in particular, can offer some real singers if you listen carefully.
Michael Kay and David Cone, New York Yankees: I include them only because Kay's home run calls are worth the wait.
The not-so-top teams
Matt Shepherd, Craig Monroe and Kirk Gibson, Detroit Tigers: Woefully boring.
Steve Bartihume and Bob Brenly, Arizona Diamondbacks: Mostly because of Brenly, it's really difficult to watch Arizona games. It seems as if Brenly has had about six too many caffeinated drinks before the game. He's just too "on."
Ryan Lefebvre and Rex Hutton, Kansas City Royals: The perfect announcing team for a club as bad as the Royals.
2. Some deep Dirt thoughts:
Gold medal: If you drink a milkshake at the edge of a cliff, that's ledge and dairy.
Silver medal: If you don't know the difference between Burro and burrow, you don't know your ass from a hole in the ground.
Bronze medal: Sea monsters eat fish and ships.
3. The best license plates we have come across and/or were sent in to us over the past week definitely had a dog theme going:
TAXI K 9
DG TRNR 1
MINPIN
BAD DAWG
Here's the year-to-date Great Plate Debate medal standings:
Gold medal: 1 ELVIS.
Silver medal: BATLADY.
Bronze medal: ITS FINE.
Aluminum medal: OXCART.
Cardboard medal: P NUTT.
Steve Thought O' The Day — In case you were wondering how I feel about Cardinal announcers Chip Caray and Jim Edmonds (or whoever is filling the second chair), or Cubs announcers Jon Sciambi and Jim DeShaies, one word aptly describes both teams: Meh.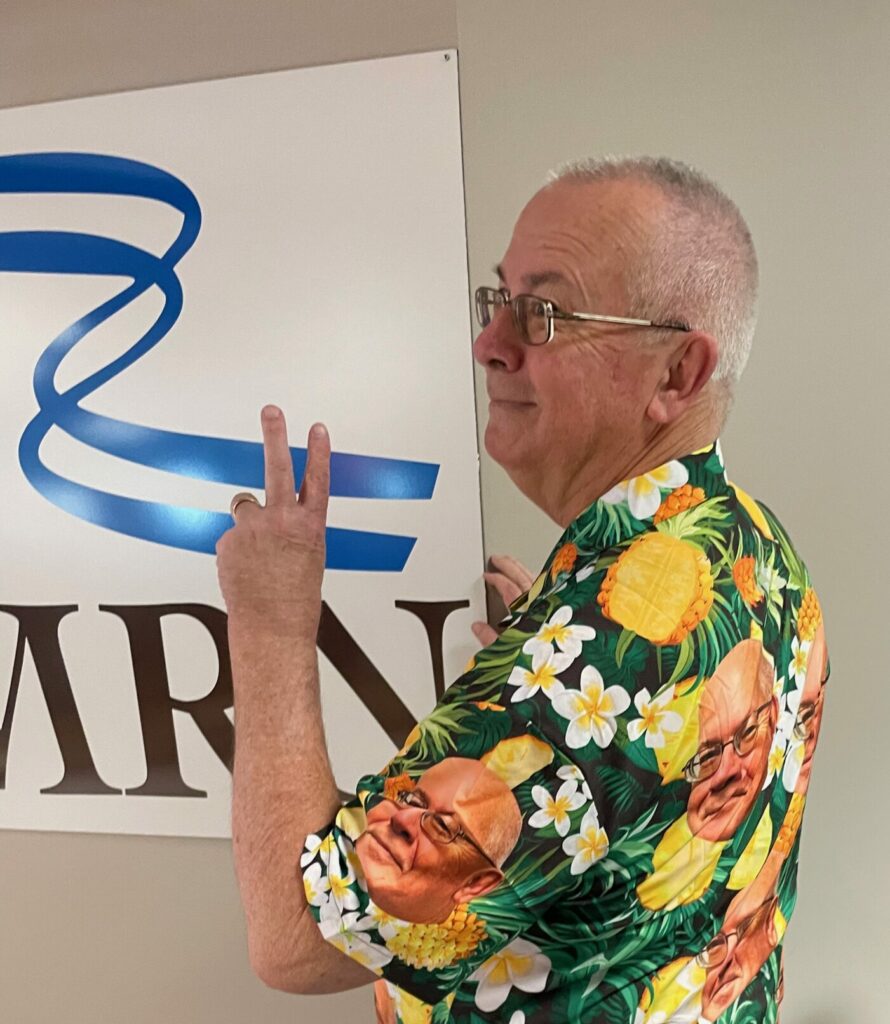 Steve Eighinger writes daily for Muddy River News. He still misses Hawk Harrelson.
Miss Clipping Out Stories to Save for Later?
Click the Purchase Story button below to order a print of this story. We will print it for you on matte photo paper to keep forever.