DAILY DIRT: 'Cold Case' emerges from the dead to entertain again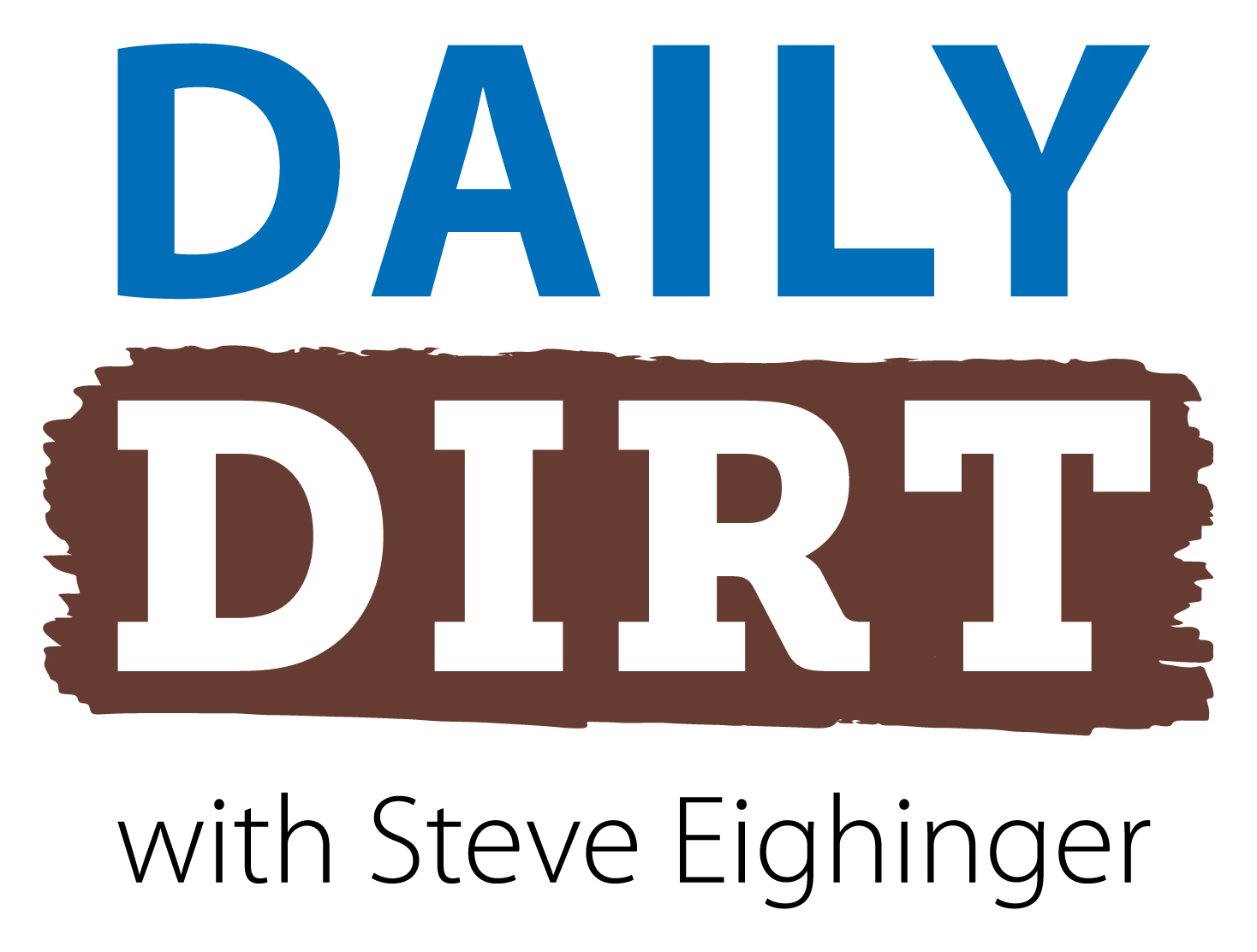 Daily Dirt for Friday, May 27, 2022
When I was younger, I never had much use for reruns. That's all changed, as you'll see in today's first comment … Welcome to today's three thoughts that make up Vol. 296 of The Daily Dirt.
1. One of the TV shows I had dearly missed when its run on network TV ended in 2010 was "Cold Case," the procedural that revolved around a fictionalized Philadelphia Police Department division that specialized in investigating cold cases.
The show recently resurfaced in late-night rerun form on TNT, bringing back one of my all-time favorite TV characters, Det. Lilly Rush, who heads a unit that reopens cold cases when new information surfaces. The cases may be a couple of years old, or a killing that occurred decades earlier.
Rush, portrayed by Kathryn Morris, is the perfect anchor for an investigative crew that includes Danny Pina as Det. Scotty Valens and John Finn as Lt. John Stillman. At the end of each episode, the police would be shown arresting the killer(s) and walking them into custody.
The killer and other characters in the story would always be seen via flashbacks to their younger selves at different points in the storytelling. The spirit of the victim would also be seen at the end, usually by Rush, one of the other detectives or a loved one of the victim. This would be accompanied by the playing of a popular song meant to symbolize the period in which the killing took place.
For seven years it was one of the most fascinating programs on TV, and now it's back.TNT has been running a series if "Cold Case" reruns in three- or four-increments on late-night TV a couple of late nights each week. Just record them and enjoy later. I promise you will.
2. I'm probably one of the few people who enjoy NBA basketball more than the college game, especially the playoffs.
One of the reasons is the entertainment value of the the NBA announcers and analysts, namely Jeff Van Gundy, Mark Jackson and Mike Breen of ESPN/ABC. Van Gundy, the 59-year-old former NBA coach, is often hilarious with his comments, analysis and anecdotes. Jackson is straight-laced and deals largely in breakdowns and X's and O's and Breen is a solid play-by-play guy. My only complaint with this trio is Breen's overuse of the term "from downtown" when a player sinks a 3-pointer. He says it way too much, but I can live with it. It's like complaining when the Little Woman makes hamburgers twice in in one week instead of one. You still love her.
Van Gundy is by far the star of the team. Here's a sample of his work:
Van Gundy is part philosopher, part comedian, part politician.And one heck of an analyst.
3. I came across an interesting piece on the CBS Sports website that ranked the Big Ten football coaches.
See if a few of these raises an eyebrow. The rankings are CBS, the snarky comments are mine:
14. Scott Frost, Nebraska: Wow. How the mighty have fallen.
13. Mike Locksley, Maryland: Granted, his resume prior to Maryland was lackluster at best, but CBS is obviously not grading on the curve.
12. Tom Allen, Indiana: Well, there ARE some great coaches in this conference and Allen still hasn't secured that signature victory.
11. Bret Bielema, Illinois: Apparently, the Wisconsin years did not figure into the rankings.
10. Greg Schiano, Rutgers: I think Schiano will eventually turn Rutgers around, but this high this soon in the rankiongs? Nah. He probably belongs right above Locksley.
9. Jeff Brohm, Purdue: He has created interest in Purdue football, which I didn't think was possible.
8. Mel Tucker, Michigan State: He hasn't been on hand that long, but I think he should be around No. 6. 
7. P.J. Fleck, Minnesota: This is about right for the gung-ho Fleck, who is on the way up. He would be a great choice to be Harbaugh's replacement at Michigan when he eventually departs.
6. Pat Fitzgerald, Northwestern: If you can make Northwestern a respected program you are a great coach. He has and he is.
5. James Franklin, Penn State: He can never seem to win the big game, or at least enough of them. Does that make him overrated?
4. Paul Chryst, Wisconsin: He's the perfect old-school coach at this old school. The Badgers will never be a legitimate year-in, year-out national title threat, but they will always be above average.
3. Kirk Ferentz, Iowa: None of the big-name coaches does more with less than Ferentz. I'd honestly like to see what he would do with, say, Ohio State's talent. A great coach, should be No. 2.
2. Jim Harbaugh, Michigan: The Wolverines had their moment in the sun last year when they finally beat Ohio State, which I guess earned Harbaugh this way-too-lofty ranking. realistically, he should be around the middle of the pack. Some of today's college game has passed him by.
1. Ryan Day, Ohio State: The only complaint against Day had been on the defensive side of the ball, but his offseason hires are expected to erase those problems. His recruiting and offensive schemes are not only unmatched in the Big Ten, but the rest of the nation, too. (OK, OK, equal to Alabama and Georgia.)
Steve Thought O' The Day — Full disclosure. Steve admits to having a seven-year crush on Kathryn Morris.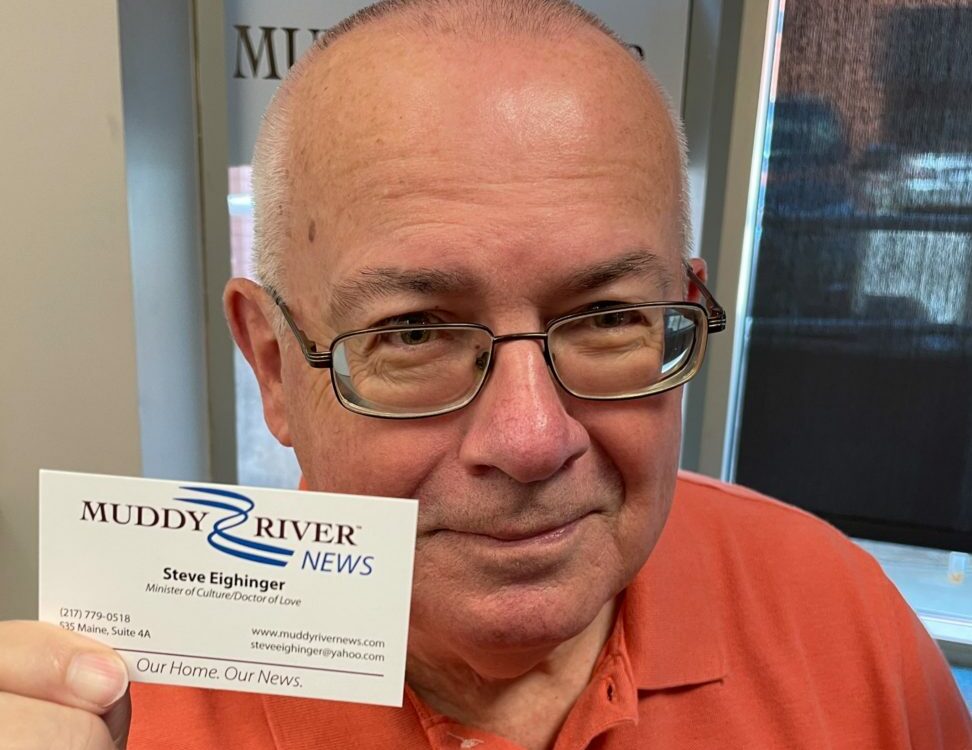 Steve Eighinger writes daily for Muddy River News. He seems to have lots of crushes.
Miss Clipping Out Stories to Save for Later?
Click the Purchase Story button below to order a print of this story. We will print it for you on matte photo paper to keep forever.