DAILY DIRT: DYK all the latest social media slang If not, it's NBD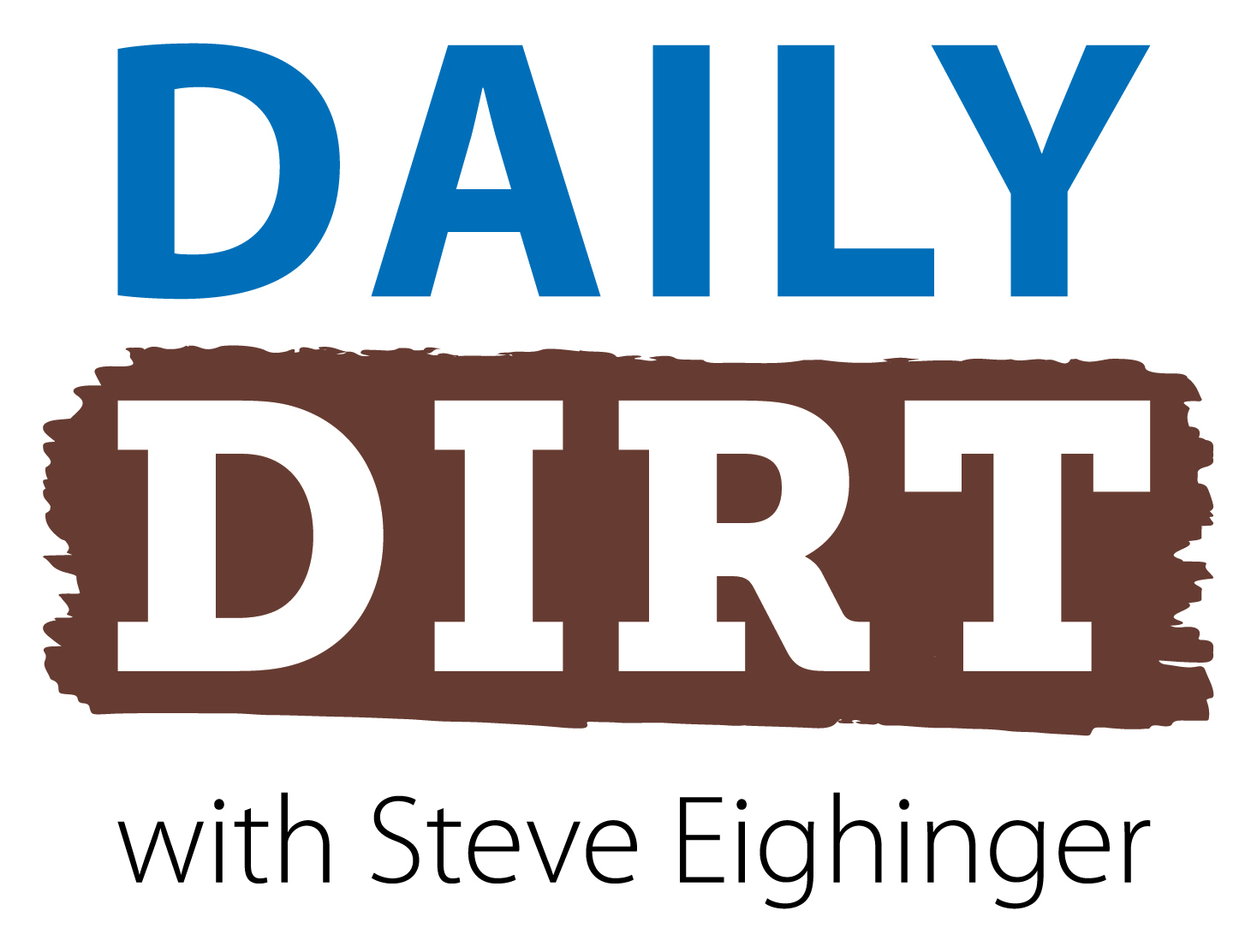 Daily Dirt for Wednesday, April 19, 2023
Welcome to today's three thoughts that make up Vol. 584 of The Daily Dirt.
1. Obviously, social media has become an important part of our day-to-day existence.
Knowing how to navigate the various forums is a key and one of those keys is being familiar with the plethora of shortcuts, especially when it comes to communicating with one another in the most efficient way.
These days, the synonym for "efficient," at least when it comes to social media, is saying the most with the least. And if you have not noticed, the use of acronyms has become vital.
If you're still kind of a noob in the social media universe, here's your basic guide to some of the most commonly used acronyms you or may not be familiar with:
BRB: Be right back.
BTW: By the way.
DYK: Did you know.
FYI: For your information.
ICYMI: In case you missed it.
IDC: I don't care.
IDK: I don't know.
IMHO: In my humble opinion.
LMAO: Laughing My Ass Off.
JK: Just kidding.
LOL: Laughing out loud.
TMI: Too much information.
YOLO – You only live once
OK, so much for the basics, here are some additional acronyms that are working their way into the next wave of everyday social media communication:
AFAIK: As far as I know.
AMA: Ask me anything.
ELI5 – Explain like I'm five. (Often used in forums like Reddit when people are looking for the simplest explanation to more complex topics. Kind of like explaining something to me.)
FTW – For the win.
G2G or GTG – Got to go.
IRL: In real life.
NBD: No big deal.
OMW: On my way.
ROFLMAO: Rolling On The Floor Laughing My Ass Off.
TBH: To be honest.
TBBH: To be brutally honest
TL;DR: Too long; didn't read.
WFH: Work from home.
WBU: What about you?
And one last acronym to remember:
JAS: Just ask Steve.
2. This week's nasty food item comes to us in honor of all the hot dog lovers out there.
These are the worst things I found that people actually put on their frankfurters:
Gold medal
Colombia: The "Perros Calientes" is a dog that comes drenched with salsa, pineapple sauce, mayonnaise, mustard, ketchup, shredded lettuce, and crushed chili-flavored potato chips crowned with a boiled quail egg. Seriously, a quail egg?
Silver medal
Guatemala: This "Dirty Dog" is served on a hero roll with guacamole or mashed avocado, mayonnaise, boiled cabbage, tomatoes, mustard, and hot sauce. Count me out.
Bronze medal
Sweden: This offering starts with a soft tortilla-like wrap to which are added hot dogs, mashed potatoes, shrimp salad sloppy with mayonnaise, onions, shredded lettuce, and squiggles of ketchup and mustard. Really?
Honorable mention
Canada: When in Vancouver, don't miss the "Japa Dog," which comes topped with seaweed, teriyaki sauce, Japanese mayonnaise and fried onions.
Phillipines: Banana ketchup is a popular condiment originating from the Philippines and used on such items as hot dogs, French fries, omelets, hamburgers, and barbecued pork or chicken. Some say that it was derived from tomato ketchup, while others claim that it's an evolution of banana sauce. It's made with a combination of mashed bananas, vinegar, sugar, and various spices. Brazil: The "turbinado" hot dog is a "jet propelled" frankfurter heaped with mashed potatoes, crunchy shoestring potatoes, bacon bits, mayonnaise, and tomato-onion salsa. Brazil (specifically, Rio de Janeiro) is also the birthplace of the samba dog, a popular late-night snack lavished with hard-cooked eggs and a piquant pepper-onion-olive relish.
Chicago: In Chitown, tradition has most hot dogs topped with yellow mustard, green relish, chopped onions, tomato wedges, a pickle, sport peppers and celery salt. They are never to be topped with ketchup, but does that really matter? Why even have a hot dog if you're going to drown it in all of that other stuff, which, by the way, is a solid "9" on the disgusting scale of 1 to 10.
3. The most interesting "Found on Facebook" items over the past week:
"Bury me with my old records. It will be my vinyl resting place."
"Incontinence hotline … please hold."
"I call my horse Mayo, and sometimes Mayo neighs."
"Working in construction is very difficult. Even the hats are hard."
Doctor: "How is that kid doing who swallowed those coins doing?" Nurse: "No change yet."
Steve Thought O' The Day — Advice of the day: Be the fun in dysfunctional.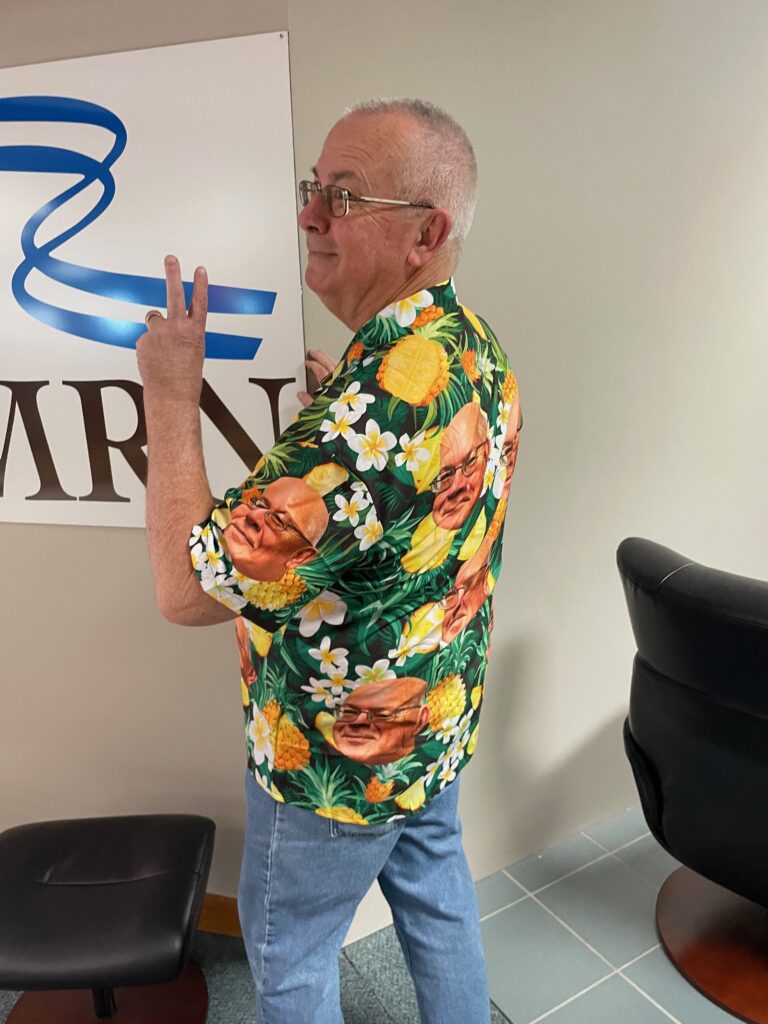 Steve Eighinger writes daily for Muddy River News. He's probably having a hot dog right now…regardless of when you are reading this.
Miss Clipping Out Stories to Save for Later?
Click the Purchase Story button below to order a print of this story. We will print it for you on matte photo paper to keep forever.