DAILY DIRT: 'Excuse me, sir … I just wanted to thank you for your service'
November 16, 2022 | By Steve Eighinger, Muddy River News Minister of Culture and Doctor of Love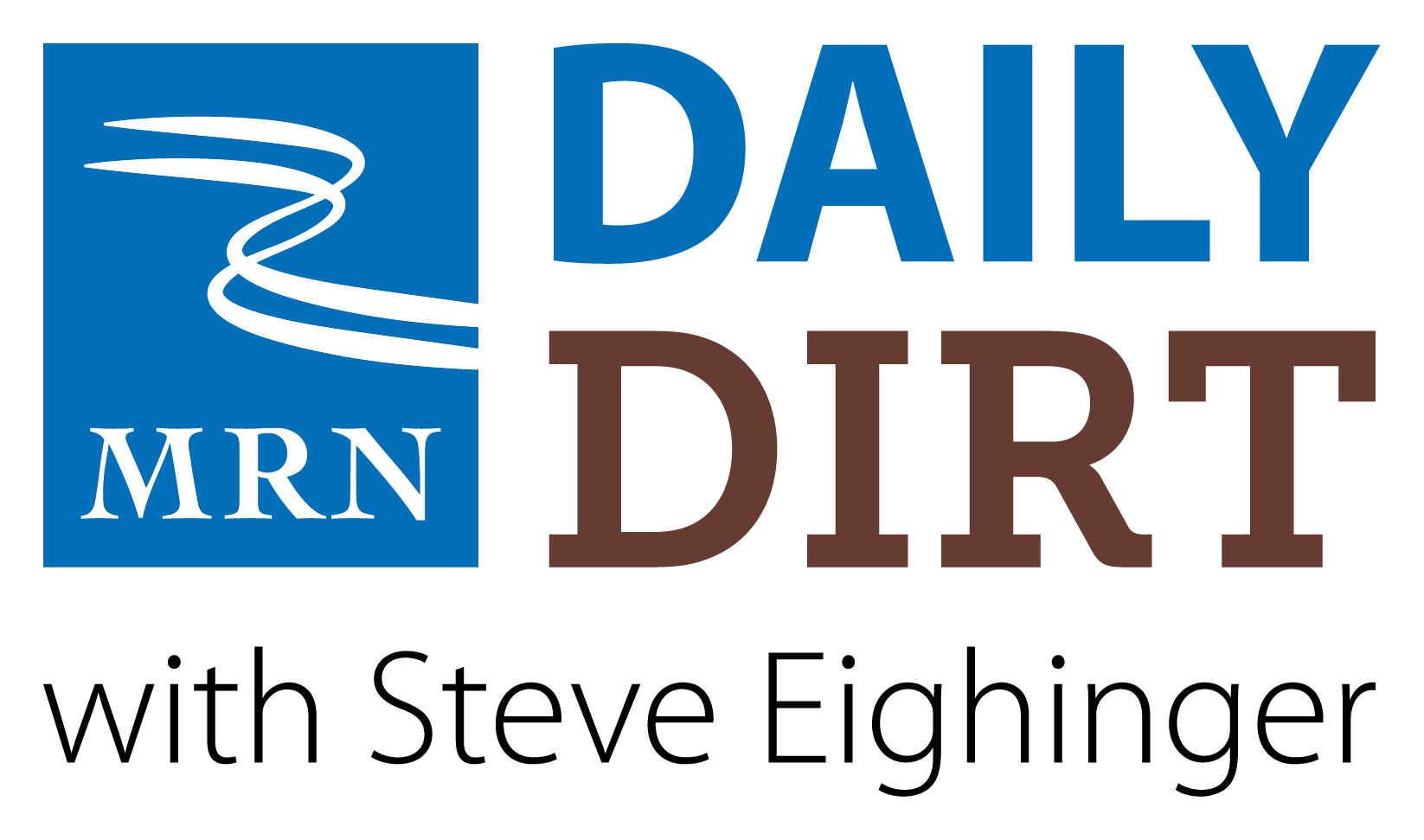 Daily Dirt for Wednesday, Nov. 16, 2022
I wish everyone reading this today could have been with me the other day when that older gentleman smiled … Welcome to today's three thoughts that make up Vol. 449 of The Daily Dirt.
1. Normally, having to take one of the family vehicles in for any sort of automotive repair is not only costly but time-consuming.
There are few things worse than sitting and waiting (and waiting and waiting … ) while the mechanics do their due diligence with the inner workings of the internal combustion engine.
This time, however, the trip — and the wait — were quite rewarding.
I found myself sitting beside an older gentleman, his head bowed, minding his own business while his own vehicle was being repaired. I was sitting, scanning my phone and returning texts when a middle-aged lady entered the waiting area and sat down, just across from the gentleman beside me.
After a few moments, I noticed the woman look at the gentleman beside me and say, "Excuse me, sir … "
The man looked up at her.
"I just wanted to thank you for your service."
The man was a veteran, probably in his early 70s, and he was wearing a cap with one of the armed forces' insignias on it. I had not noticed the front of the cap because I was sitting directly beside him.
The older gentleman raised his head, looked at the woman … and smiled.
"Thank you, very much," he said. "I really appreciate that."
What a classy move by the lady, who left a few moments later.
I was simply a bystander to this brief interaction, but I will never forget it.
2. Another week bites the dust in the Great Plate Debate of 2022.
Here are the top plated I spotted in recent days:
PSYCH 65
READNG 1
STHPAW 4 (My favorite of the week, obviously a lefty, eh?)
A HUM 1
LASTOY 1
TN OFF 3
DOH PAH 1
T FARM 5
The yearly rankings held stead over the last seven days:
Gold medal: IMDUMB. I would say my wife reminds me of this at least once a day.
Silver medal: OHYO ST8. If the Buckeyes beat Michigan this may jump to No. 1.
Bronze medal: 1 KWIKI. Still a classic.
3. No major turnover among our top three college football teams this week.
There's a new No. 4, but that spot has been an interchangeable piece much of the season. Here's how The Daily Dirt sizes up college football this week:
1. Georgia (10-0): Could Stetson Bennett have a more perfect name to be the Georgia quarterback? That has "Gone With The Wind" written all over it. This week: Georgia 38, Mississippi State 17. Mark down 11-0.
2. Ohio State (10-0): For some bizarre reason, Maryland has a track record of giving the Buckeyes fits, at least for awhile, each time they play. I wouldn't be surprised to see the Ohio State starters pulled as soon as possible, considering the Michigan game is up next.. This year's OSU-Michigan encounter should be reminiscent of the 2006 classic when the Buckeyes entered the game ranked No. 1 and Michigan No. 2. Ohio State prevailed 42-39. I drove a combined 1,200 miles that weekend to watch the game on my own home turf back in north central Ohio.
3. Michigan (10-0): One more preliminary before The Game. This week: Michigan 37, Illinois 7. The Fighting Illini aren't yet ready for prime time.
4. TCU (10-0): I'll be honest, I've considered TCU a gnat-like presence all year, figuring at some pint it would get smacked and disappear like the Horned Frogs usually do. Apparently, these guys are for real. This week: TCU 34, Texas 27. Remember when TCU used to be little more than cannon fodder for the almighty Longhorns? Yeah, those days are long gone.
Knocking at the door: Tennessee (9-1), LSU (8-2), Alabama (8-2). Maybe Notre Dame (7-3).
Steve Thought O' The Day — That college football season marred by the pandemic seems like forever ago, doesn't it? It is such a great feeling when whatever game you game you may be waiting to watch comes on the screen and there are anywhere from 50,000 to 100,000 fans in the stands — instead of those ridiculous cutout heads that were used in a couple of years ago. Count me grateful. Very grateful.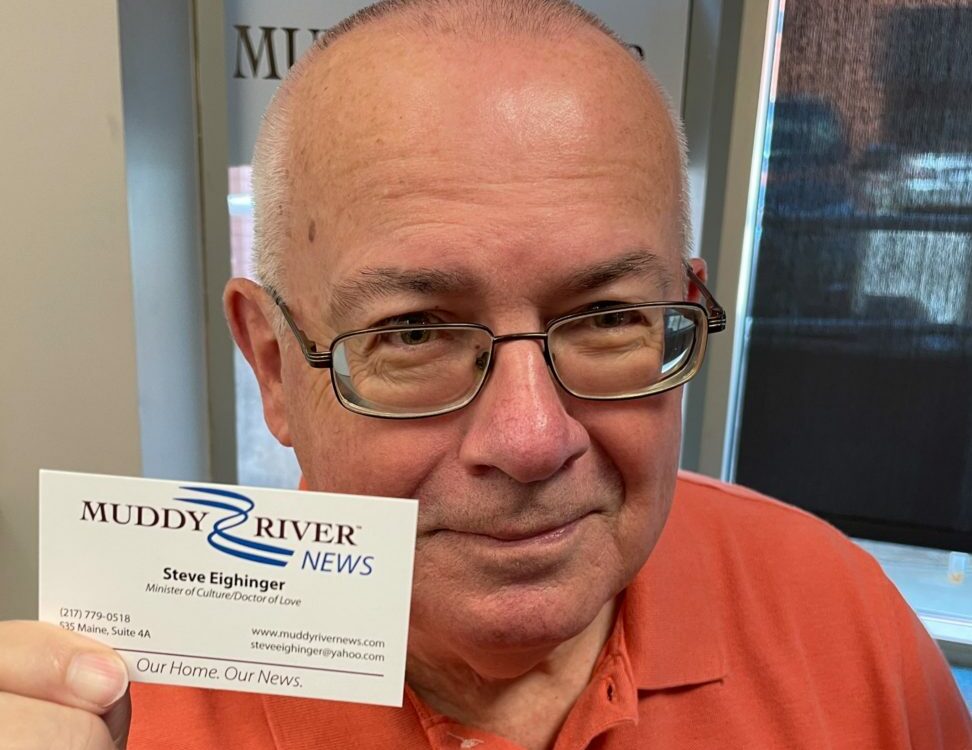 Steve Eighinger writes daily for Muddy River News. He has buckeye underwear.
EDITOR'S NOTE: Michigan's opponent this weekend was incorrect in a previous version of this story.
Miss Clipping Out Stories to Save for Later?
Click the Purchase Story button below to order a print of this story. We will print it for you on matte photo paper to keep forever.